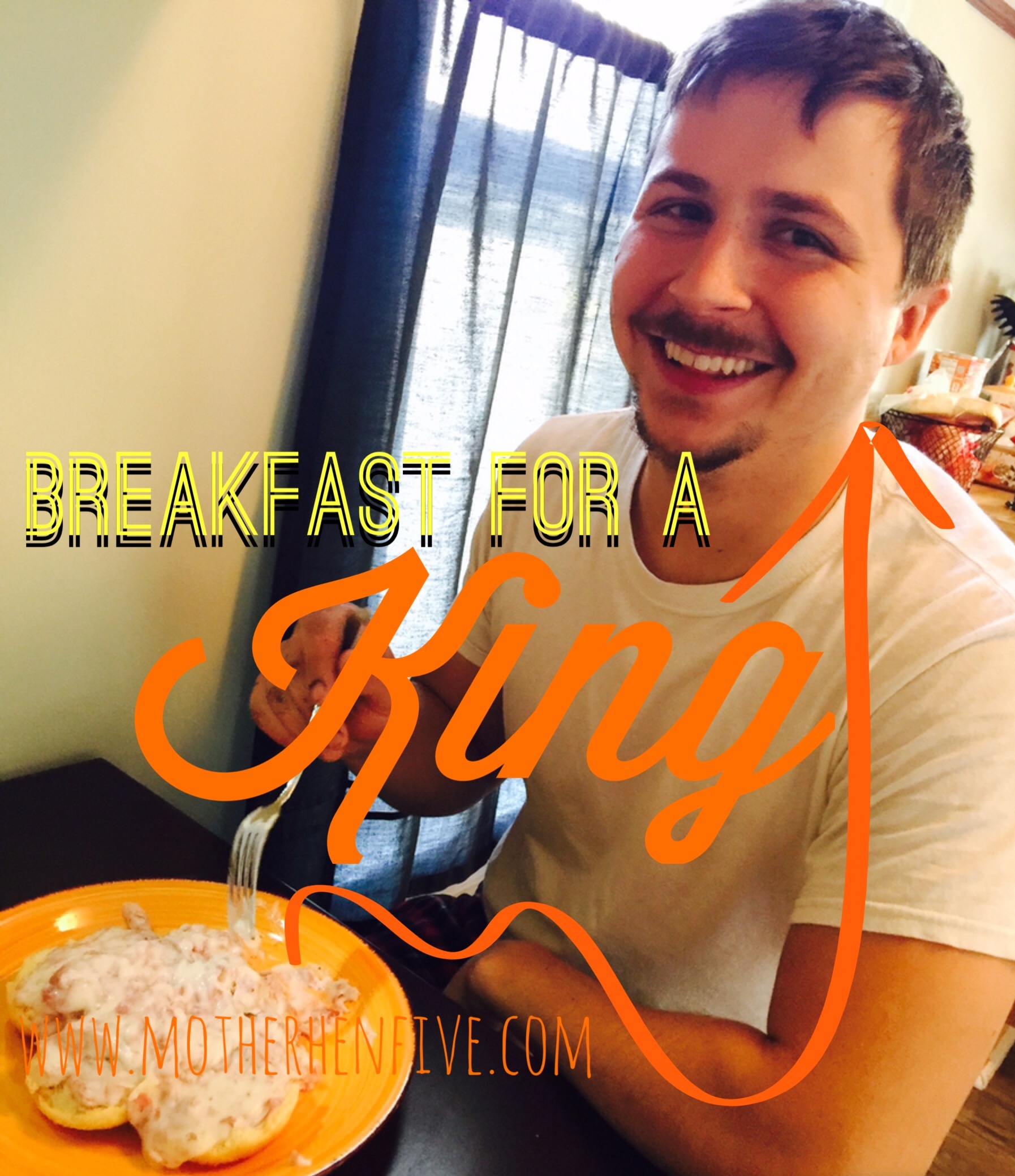 My favorite meal of the day is BREAKFAST! There are so many reasons why I love mornings, but breakfast is one of the main reasons…and coffee. I LOVE COFFEE. At the moment I have no desire for coffee because of pregnancy, but I can't wait until that desire comes back! Sitting down with my cup of coffee next to my husband for family devotions, is the greatest morning wake up there is, but the smell of bacon sizzling on the stove can get anybody up and moving in the morning. Since my husband and I both work full time jobs, I keep my Monday through Friday breakfast pretty simple. (Bacon, eggs, pancakes, french toast, etc…these are pretty simple and easy for me to whip up before work.) I save things like stuffed french toast, fresh cinnamon rolls and the newest addiction to the cookbook…"Chipped Beef Gravy n' Biscuits" for when I have a bit more time. So yummy and perfect for a lazy Saturday morning! It was a huge hit for my husband, and it was perfect portions for our little family. (You will have leftovers, but they are great for a quick heat-up breakfast later the next week.) It's a super "old school" recipe you and the whole family will love!
You start off by melting your salted butter.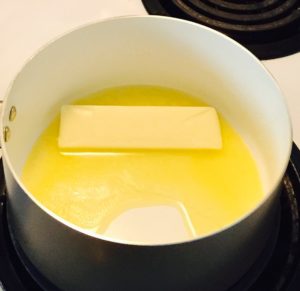 Then add the flour, and let simmer for 5-8 min until the "flour taste" has been cooked out.
After you feel like you have cooked the flour and butter long enough (If you cook it for about 5 min, you shouldn't need to worry about the flour taste…it will have cooked out in that time.), add the milk and stir until it starts to thicken.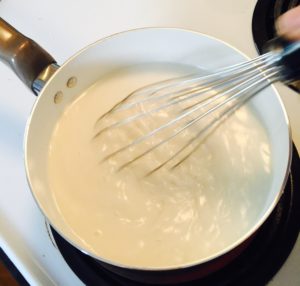 It will seem thin at first, but will thicken up pretty quick. Feel free to add more milk, if you think its getting too thick. I did not have any issues with the thickness. When I reheated the gravy for later that week I added just tablespoon of milk and heated it back up. Next you'll add the pepper and chipped dried beef. Add your salt to taste. Dried beef tends to be a little salty on its own, and you'll have used salted butter. Taste and then you can add salt as needed.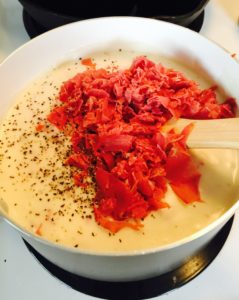 Stir all that together and your DONE! It's that easy! When you think of chipped dried beef gravy, you think its going to take forever or be really complicated to make, but I promise this recipe is "fool proof." I made some quick biscuits during the cooking of the gravy…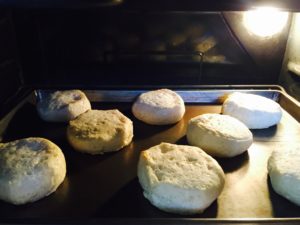 and spooned the hot gravy over warm biscuits! As you can see, this breakfast made my husband very happy! I hope your husband and family enjoy it as much as mine did!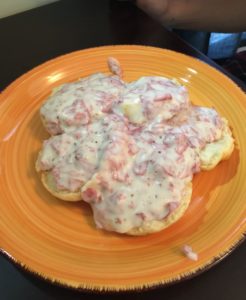 Dried Beef Gravy:
8 TBLS- Salted butter
1/2 cup- All purpose flour
3 1/2- Whole Milk
1/3lb- Chipped Dried Beef
1tsp- Black Pepper
Salt to taste