Jump to recipe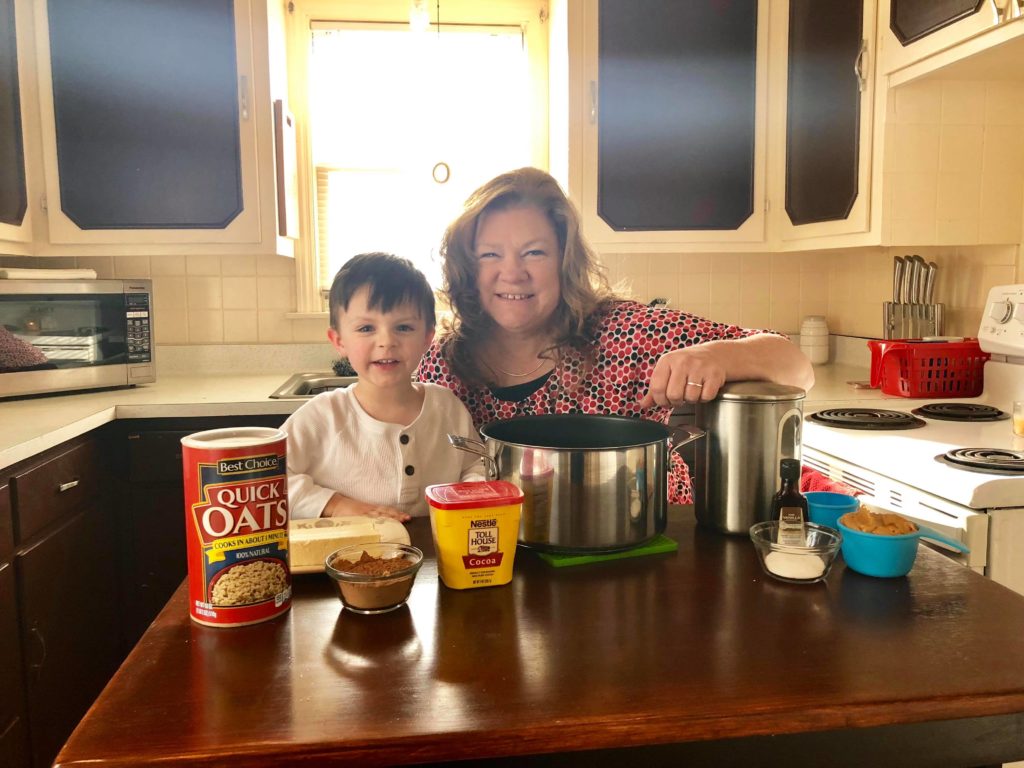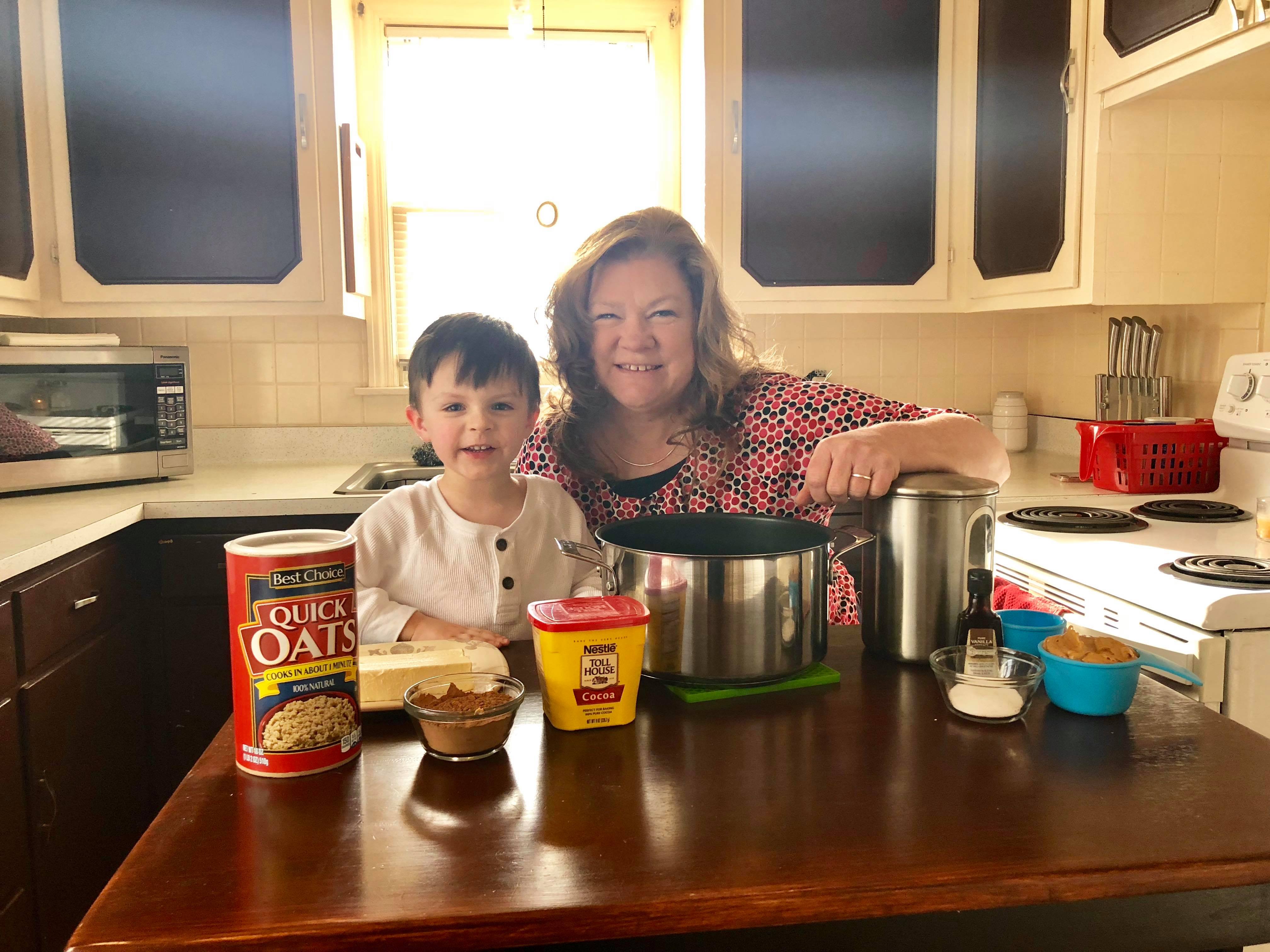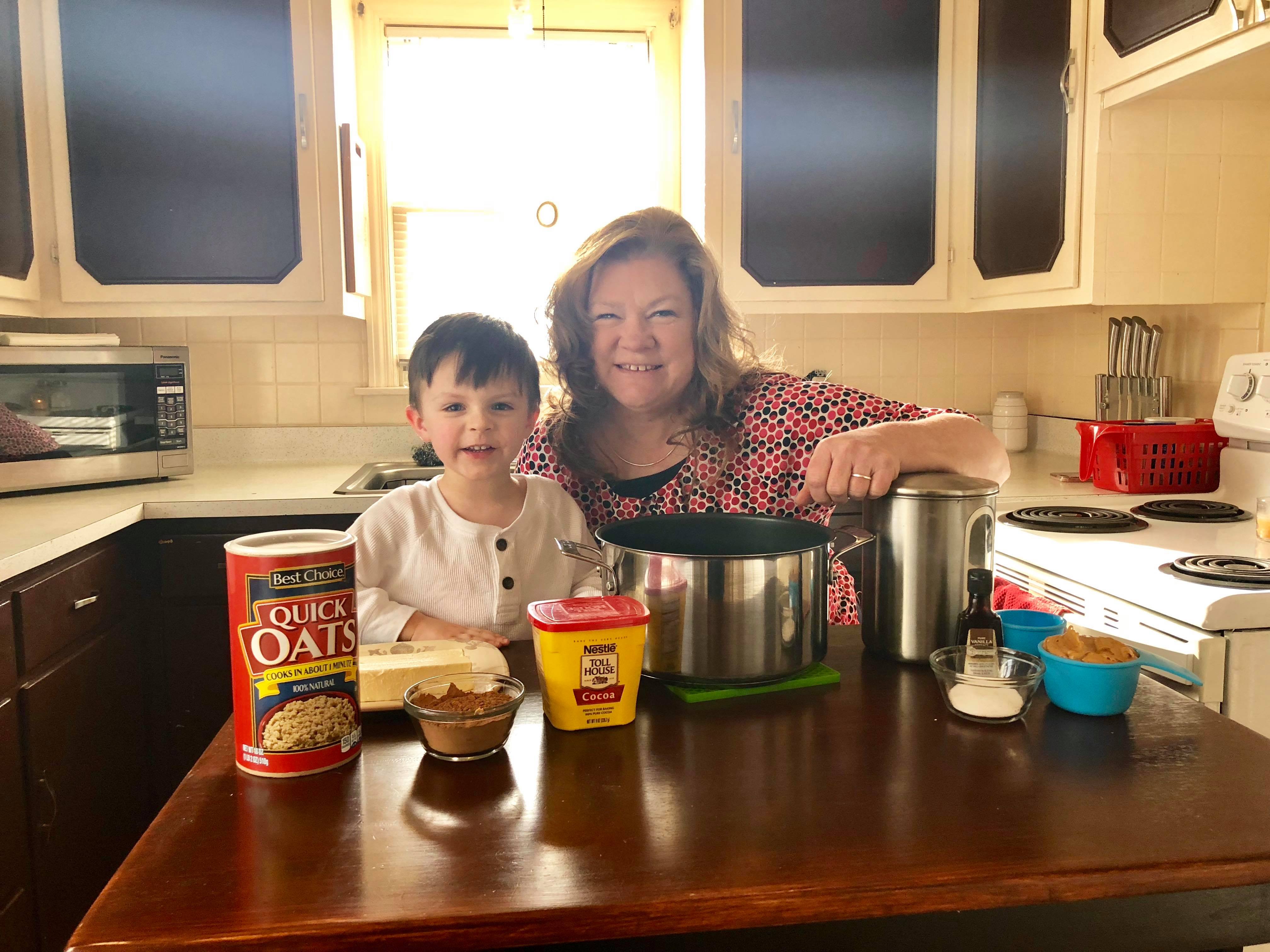 There is nothing like being with grandkids.  We have 4 with 2 on the way!  Recently I went to Milwaukee to visit with Paul and Michelle.  Silas and I did a cooking video.  We made No-Bake Cookies to share with the church family the next day.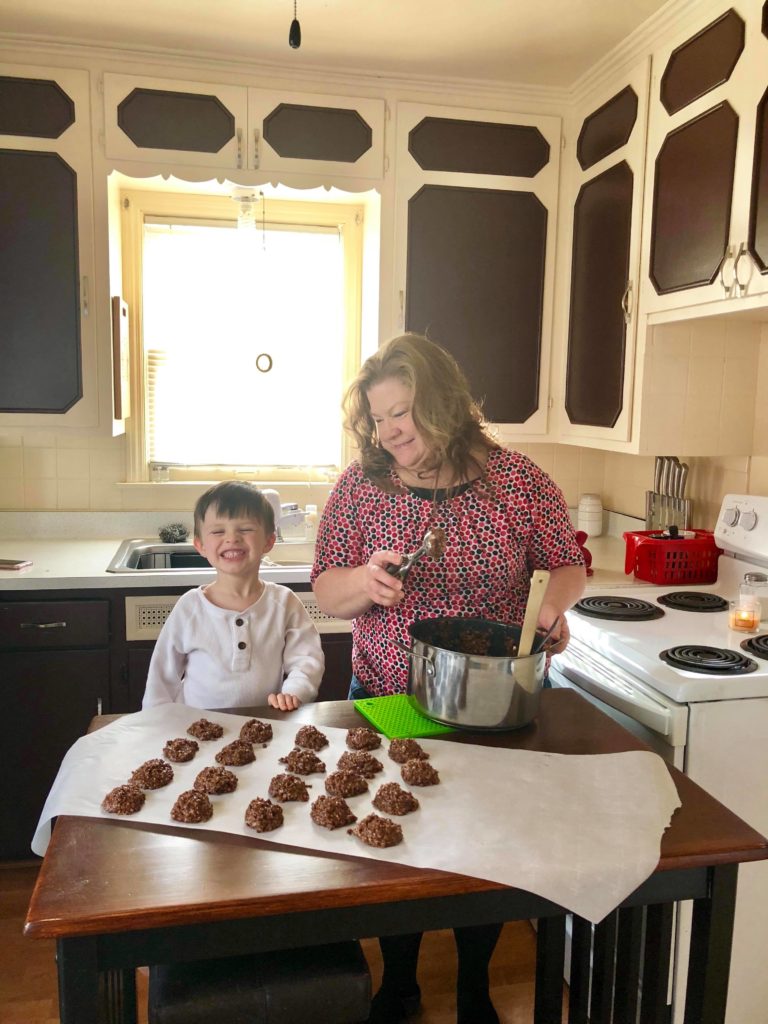 Making the video was fun!  Watch the whole thing to see the blooper at the end!
Enjoy a cookie favorite!
Cooking with Nana & Si – No Bake Cookies!

Ingredients
1/2 Cup unsalted butter
2 Cups granulated sugar
1/2 Cup milk
4 Tablespoons unsweetened cocoa powder
Pinch of Salt
1/2 Cup peanut butter
2 Teaspoons vanilla extract
3 Cups quick-cooking oats
Instructions
Add first five ingredients to a 4 quart saucepan.
Bring to a rapid boil and let boil for 1 minute.
Remove from heat.
Stir in the peanut butter and vanilla extract until smooth, then stir in the oats.
Using a medium cookie scoop (or 2 tablespoons), drop onto parchment-lined baking sheets.
Let cool until set, about 30 minutes. Store in air tight container.