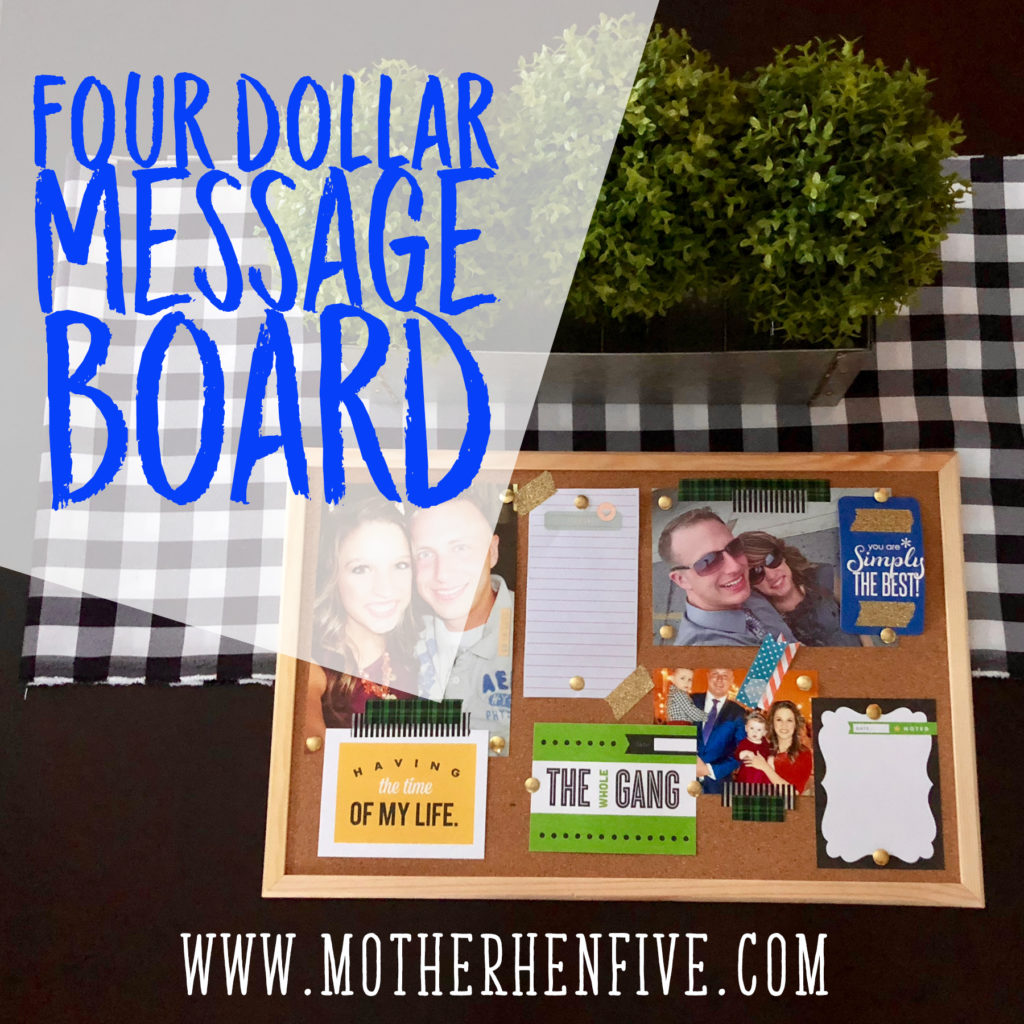 In my attempt to reduce paper clutter in our home, I have been neglecting to write my husband little notes. Shame on me! But every time I would think of buying a card I just thought of how it would just end up in the crowded box of cards/notes we gave to each other while we were dating, or how the kids would grab it and rip it to shreds, etc. There had to be a better solution!
The ladies in my church gave me some gift cards to Hobby Lobby for Pastor's Wife Appreciation Month (which is in March … take note and spoil yours!) so I was determined to come up with a plan! I found the perfect sized cork board and used the Hobby Lobby App to redeem a 40% off coupon. The board cost about $3.40 with those savings!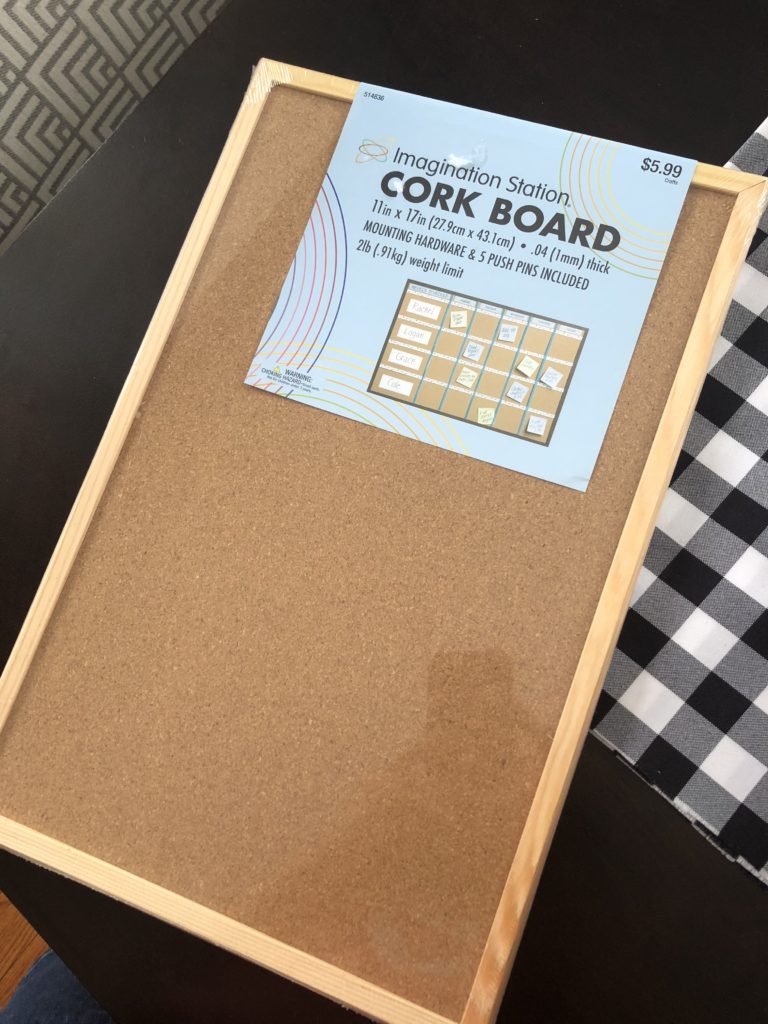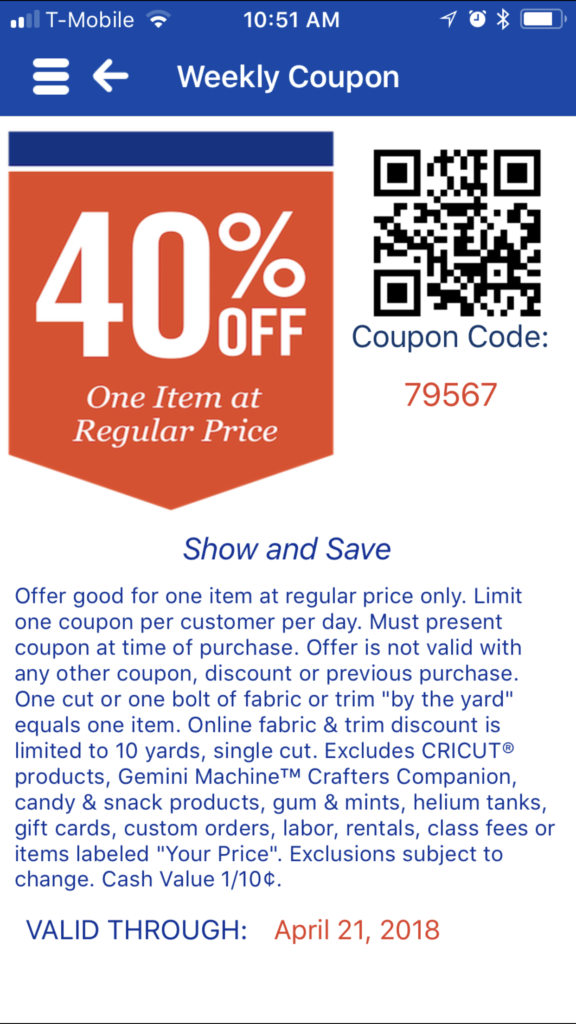 I used to scrapbook constantly when I was in high school. I had boxes of stuff in storage! I donated most of it and kept only my favorite pieces. So I grabbed some supplies I already had, some duplicate pictures I was going to throw away, and voila! Zero dollars spent to decorate it!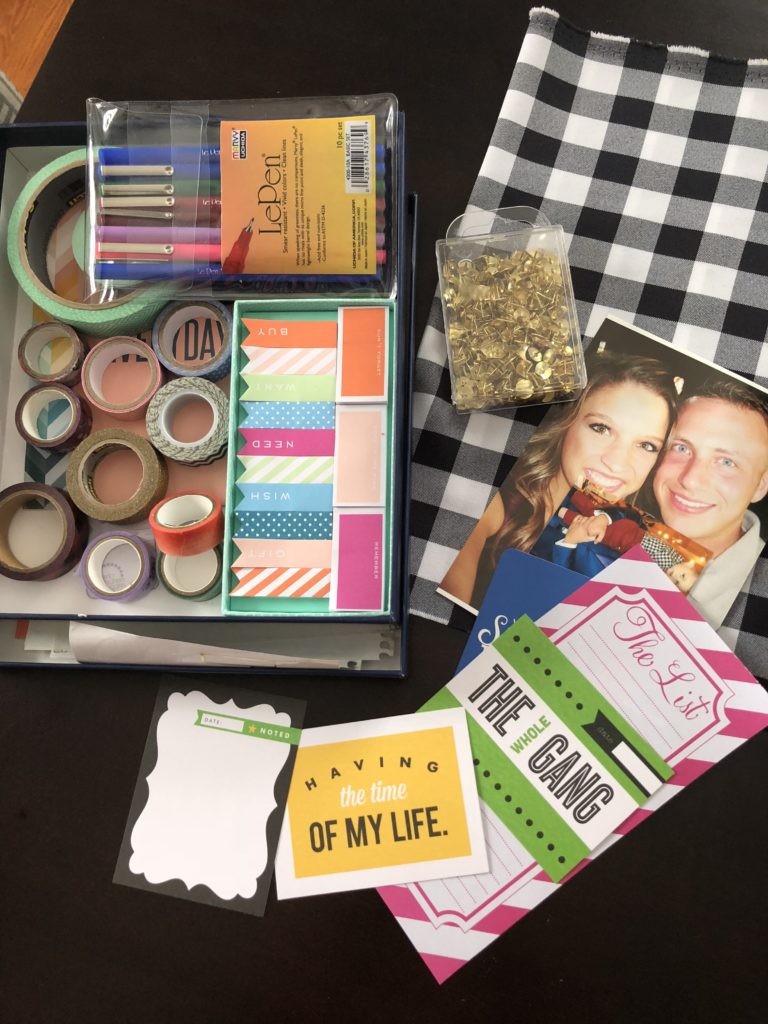 I have the board set in my husband's closet. I can take it down as often as I want and change it up. This way I won't feel bad throwing the supplies away when I update it … they served their purpose. I spared you seeing all the mushy stuff … you're welcome! LOL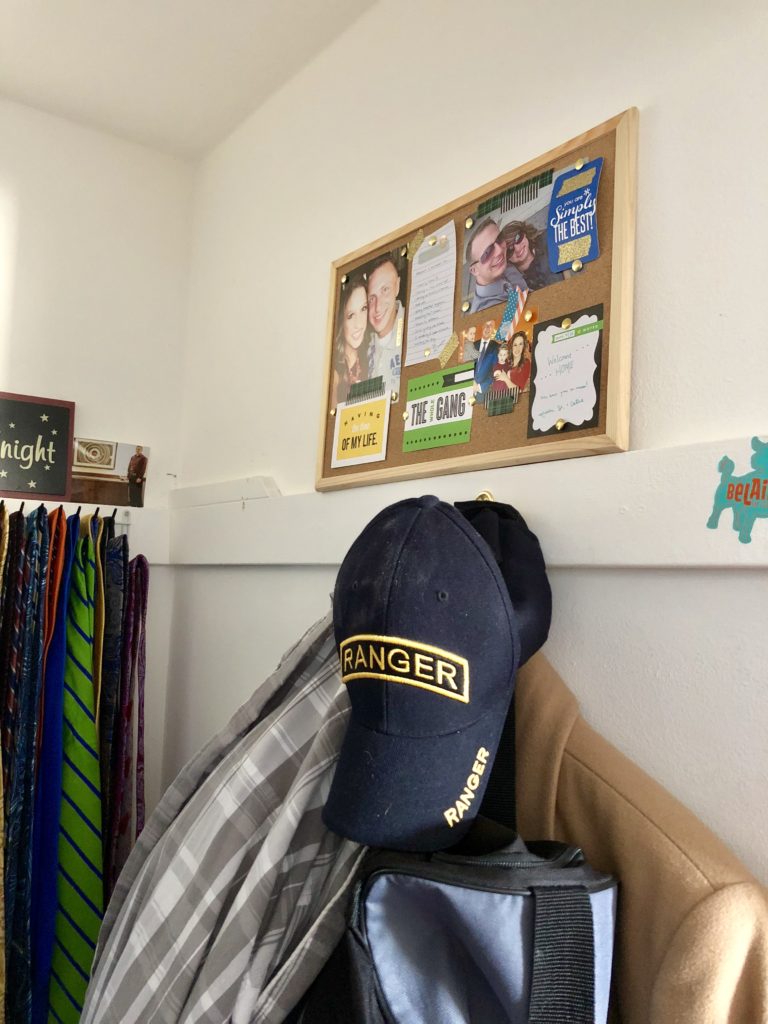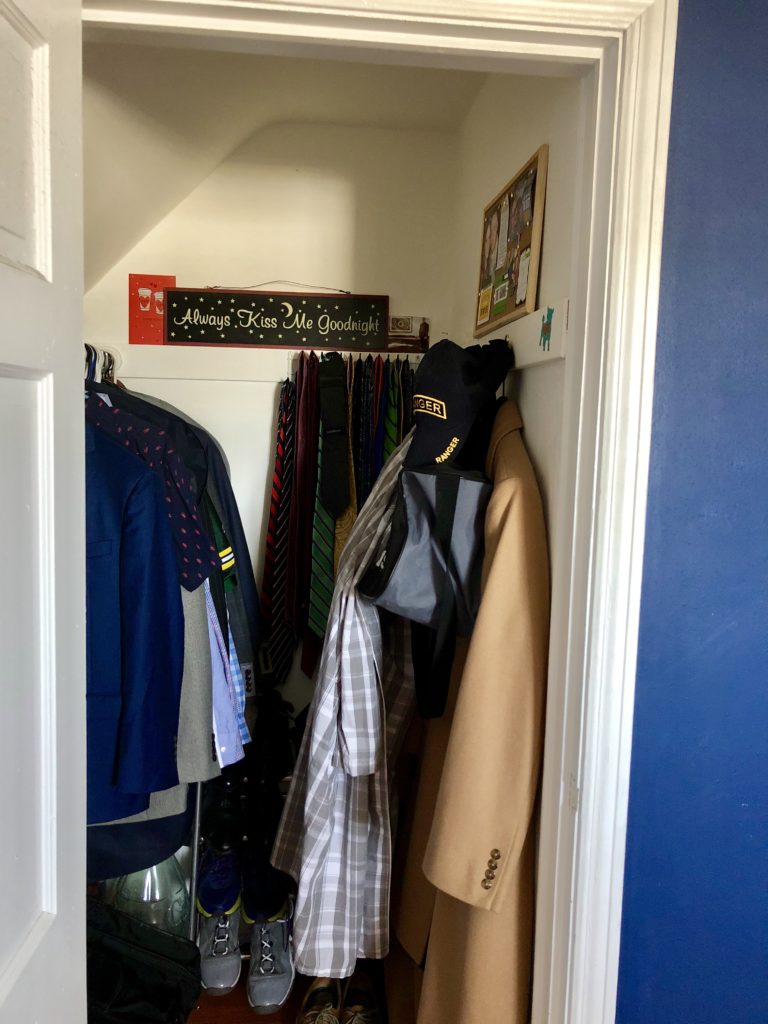 I hope you have a great weekend! Let me know some creative ways you show YOUR loved ones you love them! I'd love to share tips and tricks!