#1  DIY Fall Fabric Garland
I love Fall but I just haven't been a collector for decorations for the season. Coffee cups and Coffee is about the only things that I collect over fall. Christmas CDs are my winter season tradition.
When the idea for a blog post was thrown out for everyone to do a decoration post I knew it was gonna be a hard one. My room is not easy to throw Fall decor in and get it to blend in with the rest of my bright colored, random room theme.
I was looking around at fall decor and liked the fabric garland but I wasn't gonna pay $15-$35 dollars for a garland and it wasn't even the colors that I wanted. I ran to JOANNS and purchased some fall material and got to work.
I picked out 5 different prints and then cut them in strips. They were probably 1 1/2 inches in width and a foot long. Honestly, It didn't cross my mind to even measure. I just started cutting and tying. I got a 1/4 yard of each print.
I finished it up and didn't have a clue what I was doing. So I pinned it up on the wall with some lights and pictures. I am not the interior designer of the family. LOL
#2 Candy Corn Vase
I do this almost every year.  I love this decoration in the fall.
You need:
2 vases ( one needs to fit inside the other)
A candle to fit inside the smaller vase
Candy Corn (you will need more than you think)
Put the vase inside each other and the candle in the inside vase.  Use a smaller candle if you want more of the candy corn to light up.  My candy corn vase will illuminate through the candy corn as it burns down.
Fill the space between the vases with candy corn.  You are done! Simple and fun!
#3 Placemat Accent Pillows
Materials you will Need:
A placemat that has two piece of material, so you can put stuffing in it.  I got this one last winter on clearance
Thread Riper
Need and Thread
Stuffing
First, pull out a few stitches on the bottom of the placement.  Add stuffing and stitch it back up.  Instead accent pillow.  I had the stuffing leftover from a project, so this pillow cost $1.00! WIN!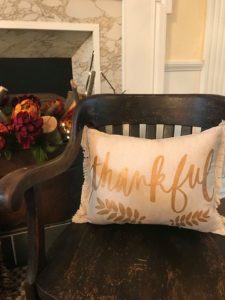 #4 Clearance & Dollar Store Flowers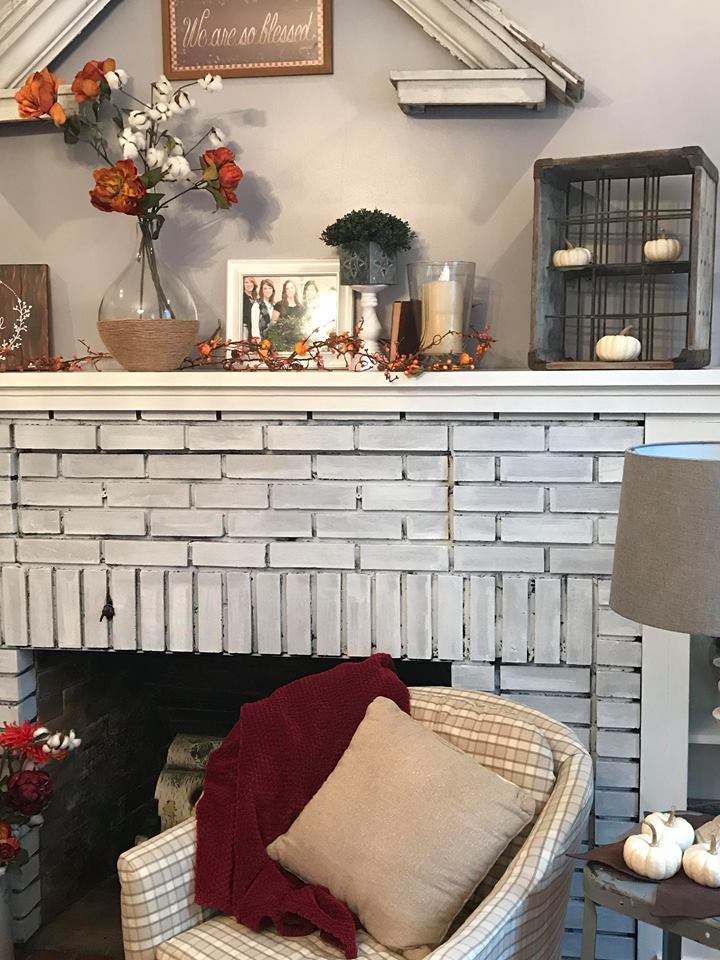 Here is a quick look at some decorations at Michelle's home in Milwaukee!