Fall and Family
Fall & Family

Fall is one of my favorite times to bake. I love anything apple or pumpkin. We were having a family get together so I decide to try these pumpkin cookies for the first recipe of the season. I found this particular recipe on Pinterest on TwoSistersCrafting.com
Everyone loved these cookies. This one will go in the family cookbook!
We all were working on getting our parents, (grandparents and great-grandparents) home ready for the winter. Families should work together.
We enjoyed a chili dinner (hot dogs for some members of the family – AKA Jordan) and the pumpkin cookies were for dessert.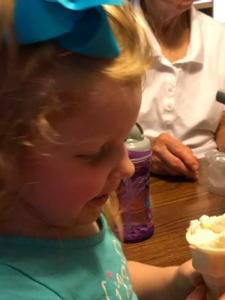 Enjoy spending times with family and missed those that couldn't be there.
---
---