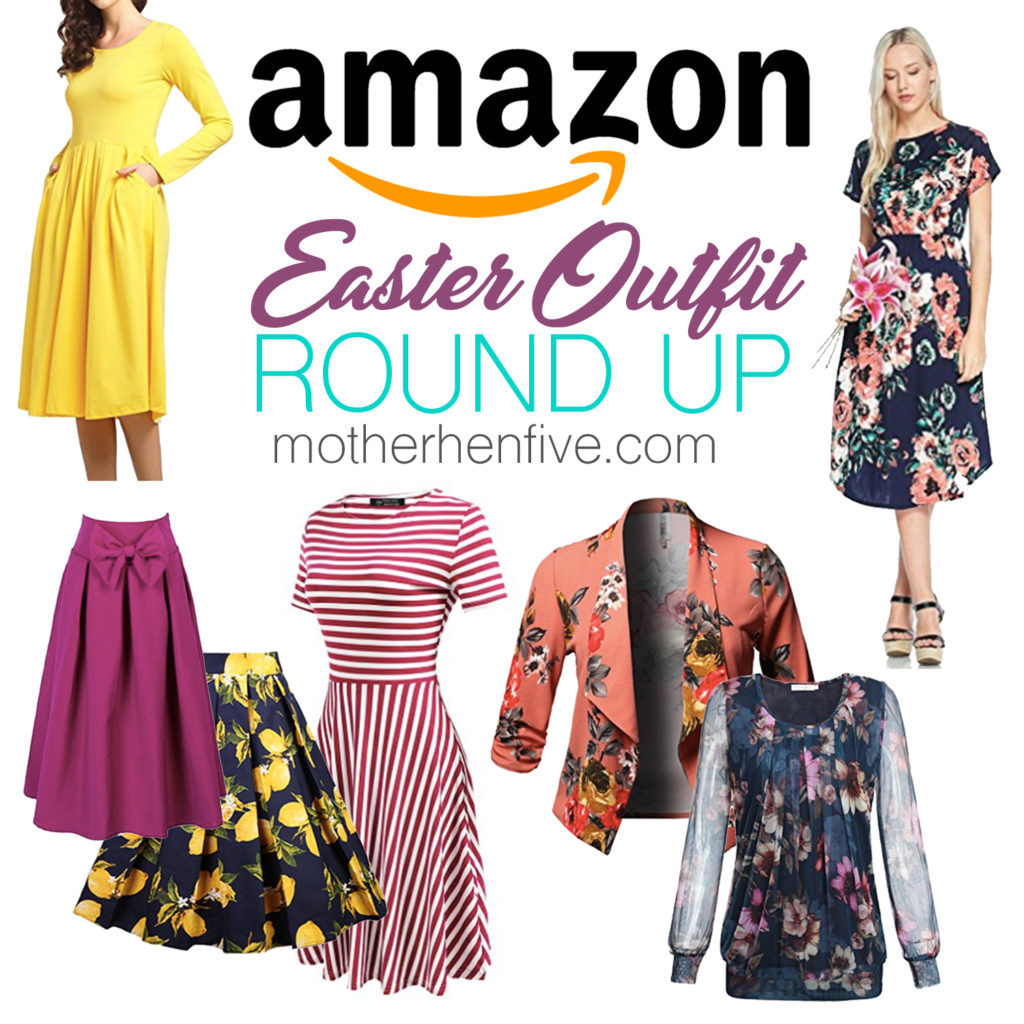 Can you believe Easter Sunday is already on the horizon?!
Growing up, we had a tradition of a new dress or outfit for Easter. We didn't shop too much during the year, so this was a special time! I carry on that tradition in our home now and have fun planning and coordinating our family's outfits! This can be a struggle with the men, but I love a challenge!
Amazon Prime is such a life-saver for me. We only have one car, so a simple shopping trip has to be planned out a couple days in advance. Shopping from home and getting products in the mail two days later is such a blessing! So, I did some shopping for you this week! These are some affordable Easter outfit options. Remember, you don't have to buy a COMPLETELY brand new outfit, just one piece can make it special! Happy shopping!
Here are some details to consider:
all of these items have at least a 4-star rating.
PLEASE read the comments for sizing information. Many times the review will mention the height/weight of the person and what size they bought.
everything is under $30 (including the dresses)
there are MANY pattern/color options for these items, so if you don't care for the pattern (but like style) check the link!
A statement necklace and some nude shoes and you're good to go. I love that this dress doesn't need a sweater, cover-up, or undershirt to make it modest.
Maybe you have a solid color pencil skirt and want a new top? Check this flattering blazer out!
Peplum tops are my jam … and the layers on this one are so cute!!
A classic floral dress SCREAMS Easter. Here is an affordable option with some cute patterns!
A long sleeve dress may seem crazy for the start of Spring, but take it from this Wisconsinite … it's probable! LOL
I call these "easy" tops. Something you throw on quickly and don't have to iron. You won't want to be fussing too much with your outfit that morning. Chances are, you have a few other little people you have to get ready for church also!
Isn't this bow skirt darling? Comes in some other cute colors!!
You HAVE to check out the ADORABLE patterns this skirt comes in!!!!
Another sweater/blazer option … my personal favorite of the two in this post. Love the style of this one in the coral/floral color.

*This post contains affiliate links.