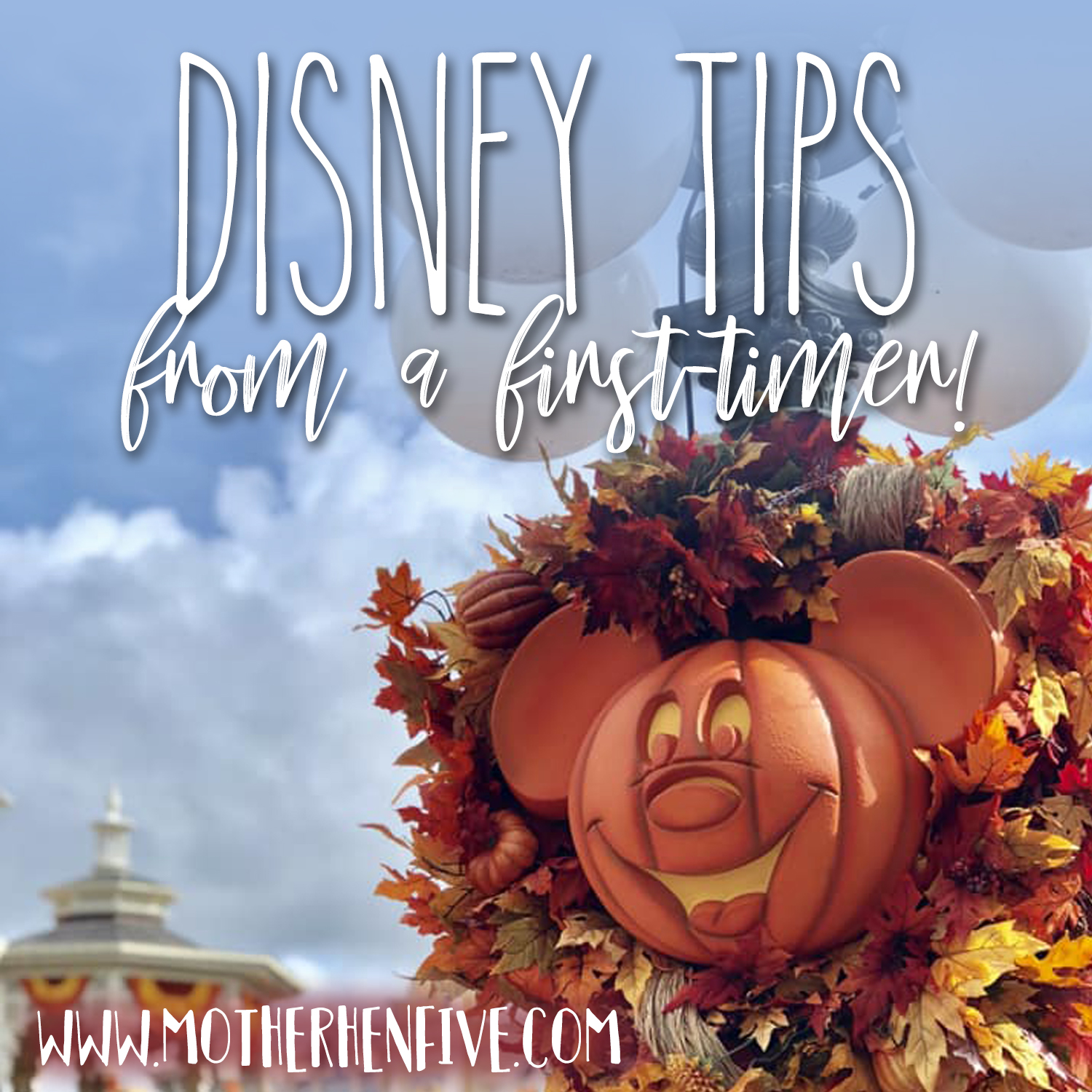 Our family took a trip to Disney World a few weeks ago! We had such a good time and we plan to go again in a few years. I'm not an expert at this, but I enjoy reading other's tips and tricks, so here are some of mine …
Clear your phone.
You're going to be taking tons of picutres and videos. Delete as many photos and videos as you can from your phone (or camera) BEFORE you leave for your trip. There is nothing worse than getting that "memory full" notification when you're about to take a priceless picture.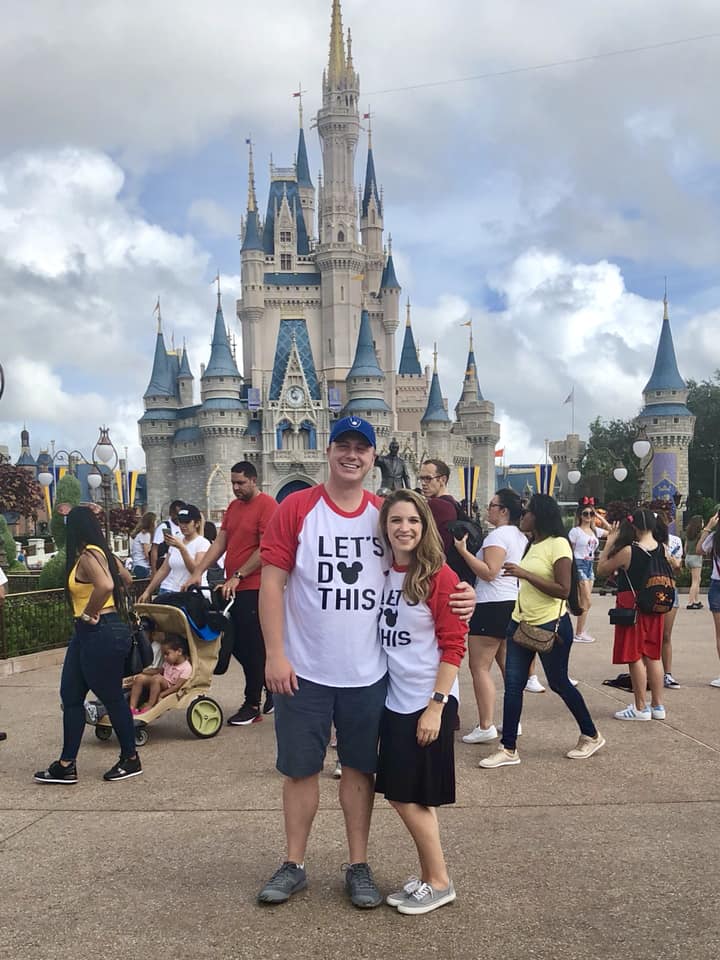 2. Rent a house.
We loved the house we rented in Kissimee, FL. It was a good 20 minutes from the park, so next time we will stay a little closer, but we saved so much money by staying off-site! Especially since we shared the cost with the family we went with. We used https://www.homeaway.com for this trip and were very pleased!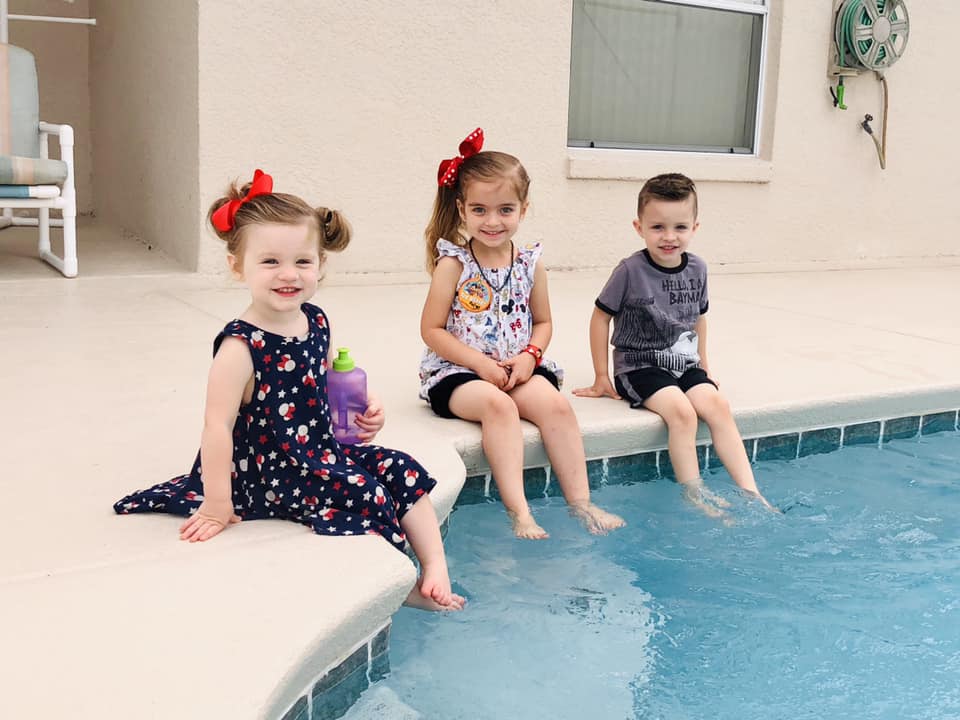 3. Take your own food.
Disney food is expensive. Like $5.00 bottle of water expensive. Our friends were so kind to carry a cooler on thier stroller. Buying snacks and lunches at Walmart saved us TONS of money. Especially since we have small kids who eat very little.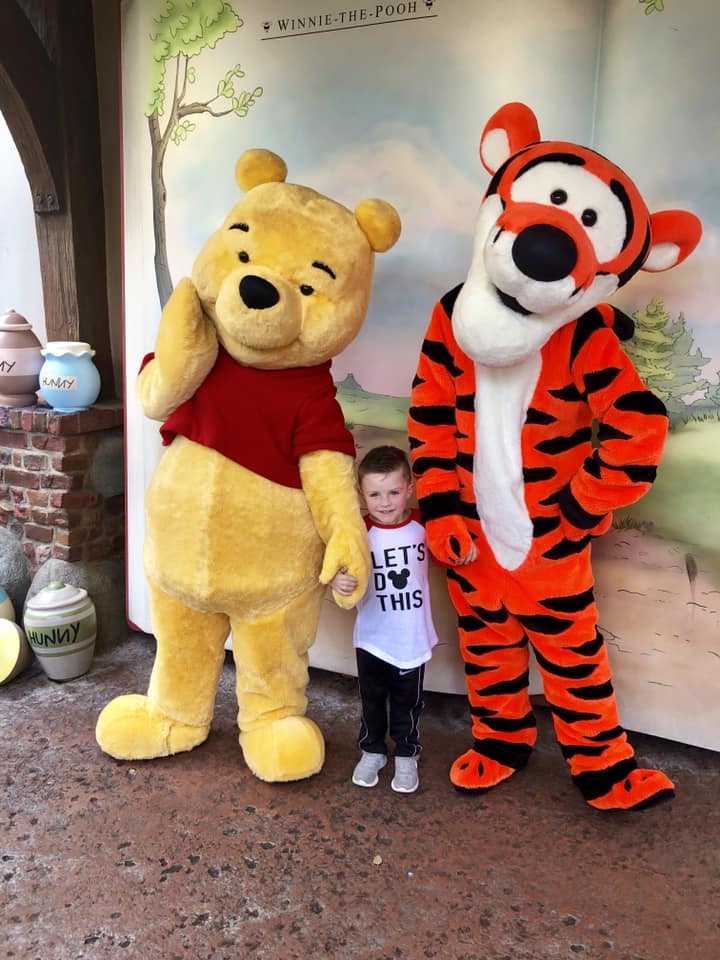 4. Buy a tarp.
Yes, you read that right. Did you know it rains ALOT in Florida? We went during hurricane season and it rained every couple hours. Like terrential downpours. Raining sideways rain. Even under a pavillion my wallet was dripping water, and it was in my backpack. Instead of spending $50 on ponchos we bought a 4×6 plastic tarp from Walmart. That was the best $5 we spent all week. When it started raining we just pushed the strollers together and got underneath!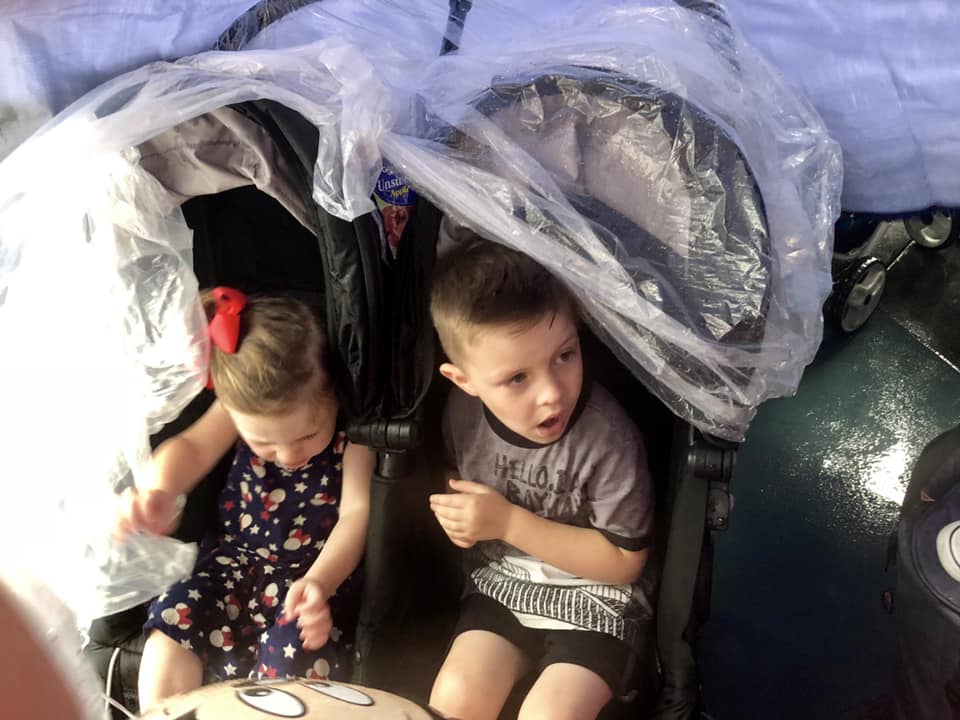 5. Purchase a good stroller.
Disney is a workout! I was never happier to have invested in a good stroller. We had no problems with this double stroller … https://www.amazon.com/Baby-Jogger-2016-Double-Stroller/dp/B019W8W8KA/ref=sr_1_3_a_it?ie=UTF8&qid=1540331519&sr=8-3&keywords=city+mini+double+stroller. I've heard of some people taking two seperate strollers for more storage space. So decide what would work best for you and invest in it! We budgeted money for the stroller right into our vacation fund.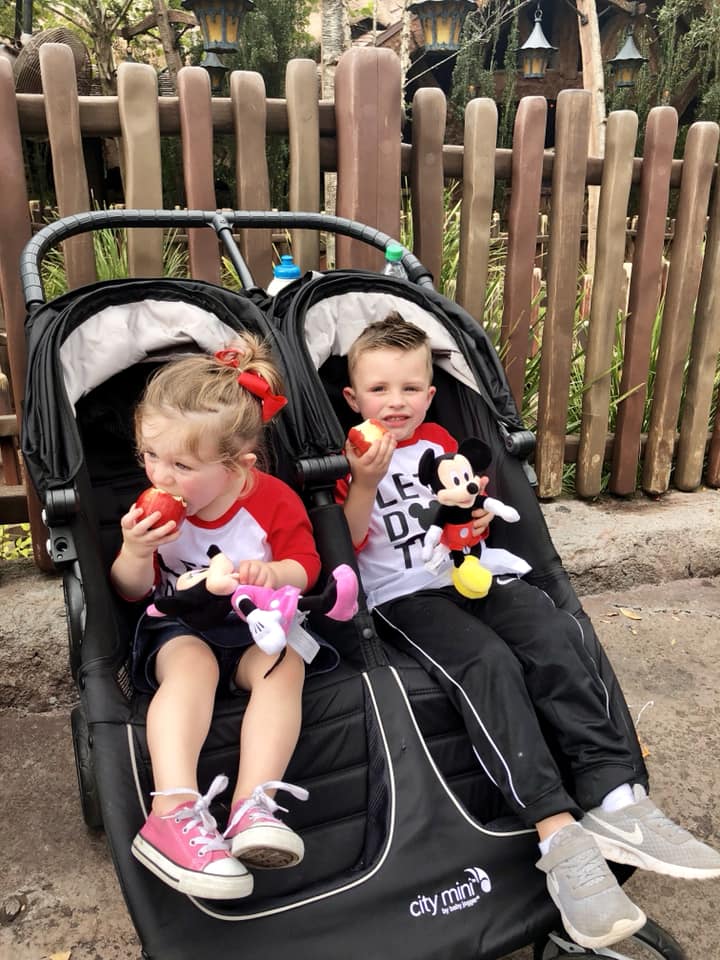 6. Custom shirts.
My friend made all of our Disney shirts. They aren't nessecary, but for our first trip it was fun to come up with ideas!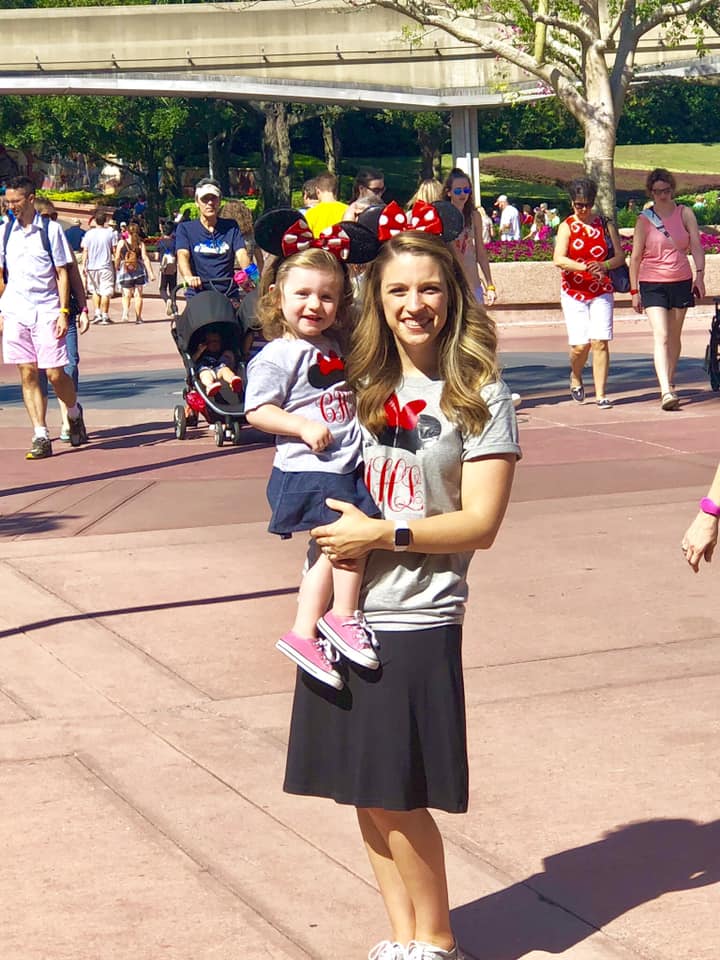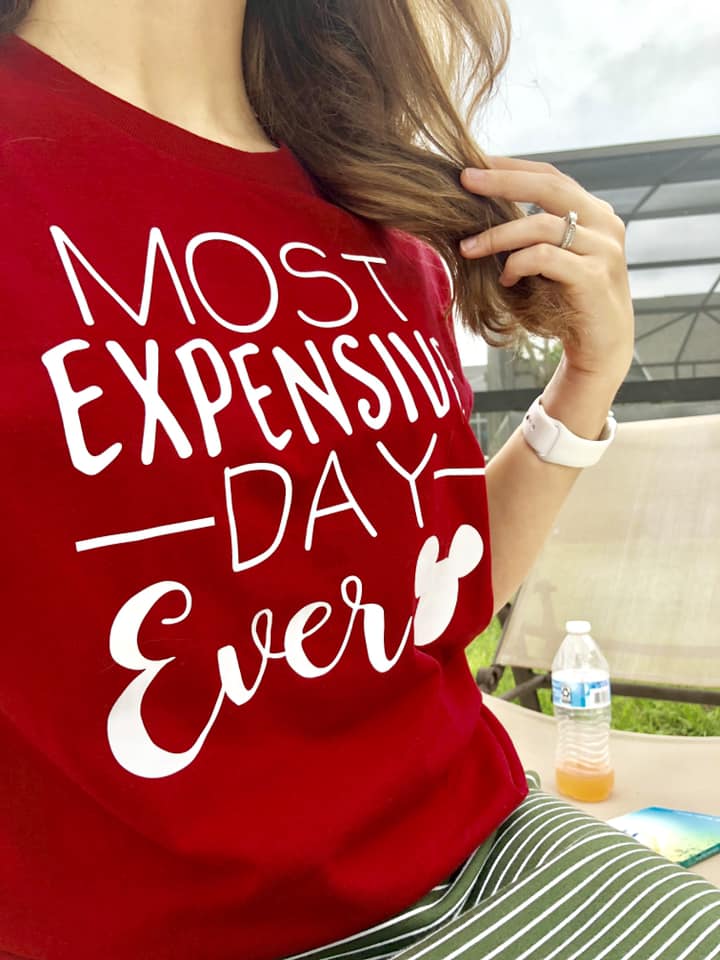 Do you have any tips to share? We'd love to hear them in the comments below!!