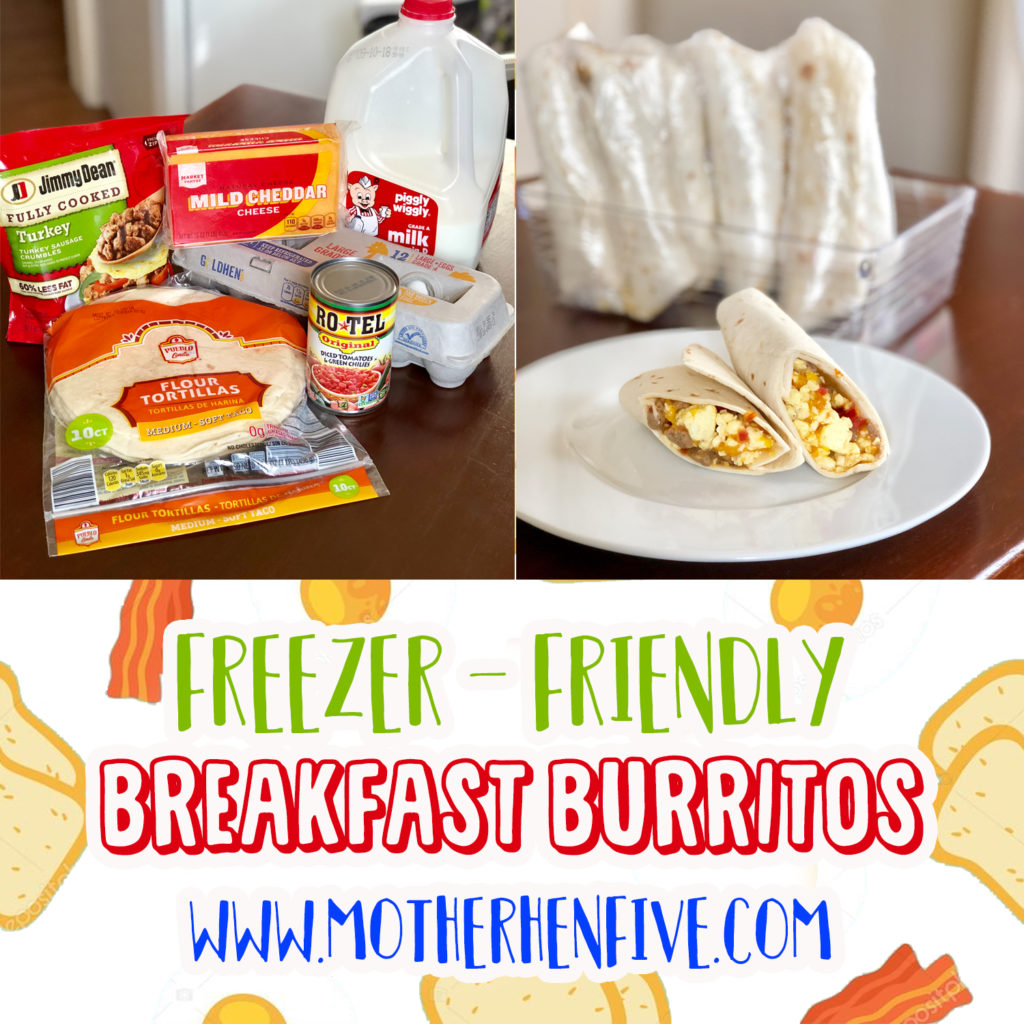 Freezer-Friendly Breakfast Burritos
Makes 10-12 Burritos
Ingredient List:
1 Dozen Eggs
2 Cups Shredded Cheese
1/2 lb. Cooked Ground Sausage (or turkey)
1/2 Can Rotel Tomatoes (drained)
1/2 Cup Milk
Flour Tortillas
Salt & Pepper
Scramble the eggs with the milk, salt, and pepper. Cook on medium heat until all liquid is gone.
Mix the scrambled eggs, cheese, tomatoes, and sausage. Stir gently.
Scoop 1/2 cup of the egg mixture into a tortilla. Roll tightly and wrap in plastic wrap.
Freeze.
Heat burritos for 1 – 1 1/2 minutes in microwave. Let cool. They will be warm! Enjoy!