Jump to recipe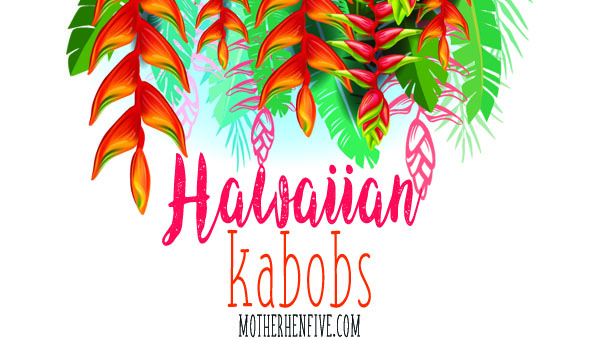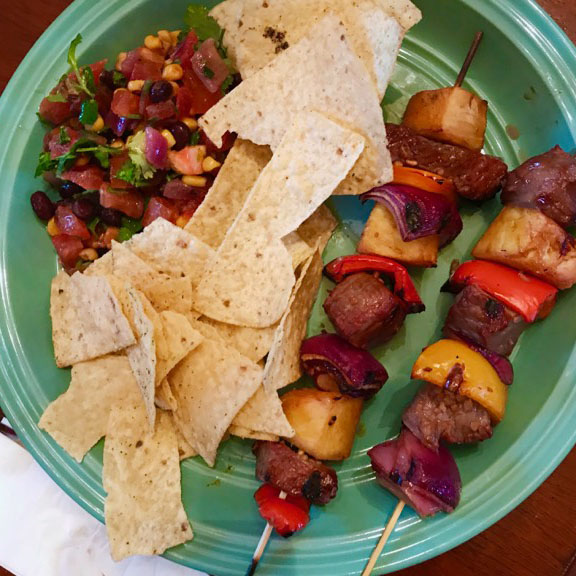 At the Patterson house, Sunday Lunch is the biggest meal of the week. It's about the only day that we all are free and actually sit at the table and eat. In the Patterson home, we all take turns having weeks for cooking the meal. We used to do this growing up! Mom would let us pick out of the cookbook what we were gonna make and then they would buy the food. They changed things up a little since then. WE NOW BUY ALL THE FOOD OURSELVES. lol So, a couple of weeks ago was my Sunday meal and I decided I wanted to make HAWAIIAN KABOBS.
Got all of my Ingredients, here we go! (The pomegranate was a snack for me.)
I cut up all of my ingredients into sizes of about 1 1/2 inches.
I threw all the ingredients into a Tupperware container and poured my juice over the top of it all. Every hour I turned the container over to make sure that it all was being covered properly. I let it soak overnight. In the morning I placed all ingredients on skewers and put them in the fridge for after church.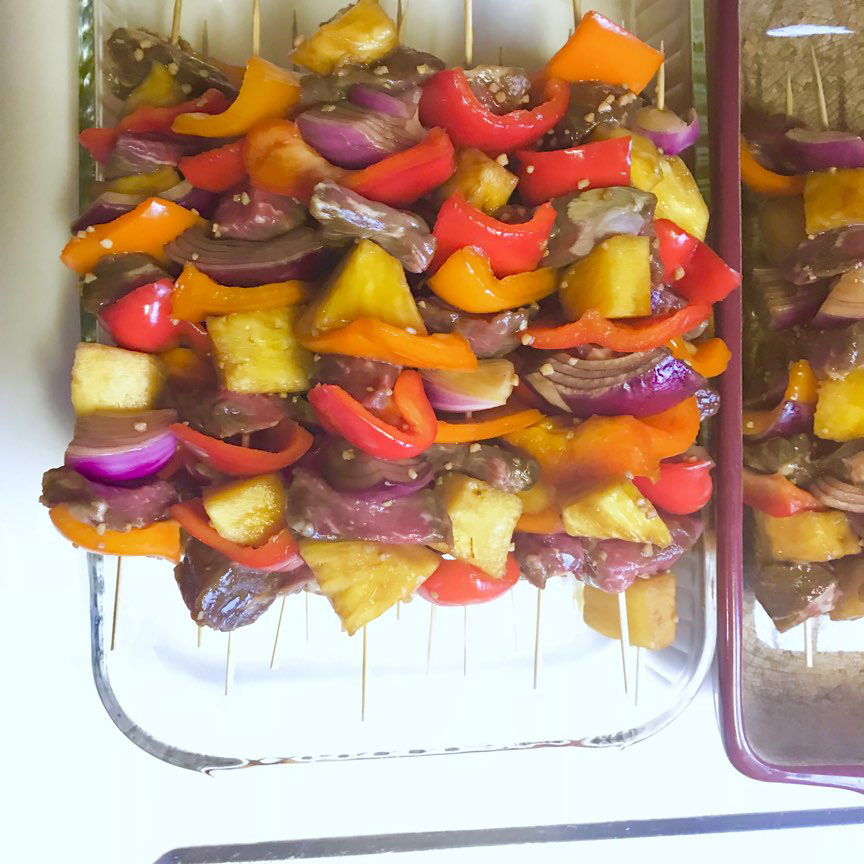 After the Church service, I drove the bus home with all of the kids and one of my great brothers-in-law grilled them.  Now is not the time for grilling for most since we had snow all over the ground. Will was a great champ though (let's give a round of applause to Will for being a great help.)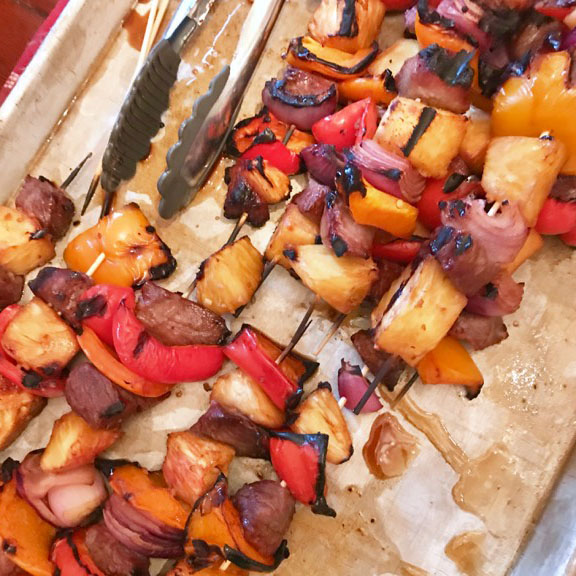 Hawaiian Kabobs

Ingredients
Ingredients:
8 ounces of steak
8 ounces of pineapple
1/2 red onion
1 red bell pepper
1 orange bell pepper
Hawaiian Kabob Marinade:
1/4 cup of orange juice
1/4 cup of soy sauce
1/4 cup of brown sugar
1 1/2 teaspoons of minced ginger
Instructions
Place all marinade ingredients into a sauce pan and bring to a boil so that all brown sugar is dissolved. Than let cool while you cut up ingredients.
Cut up all ingredients into 1 1/2 inch sizes and then combine in a large bowl or ziplock bag. Pour marinade into the bowl/bag and toss around. When finished place in the refrigerator and let it in the fridge for 2 hours at the least.
Then place on skewers. Alternate ingredients so that you get a variety on each skewer.
You can broil them with the oven or grill.