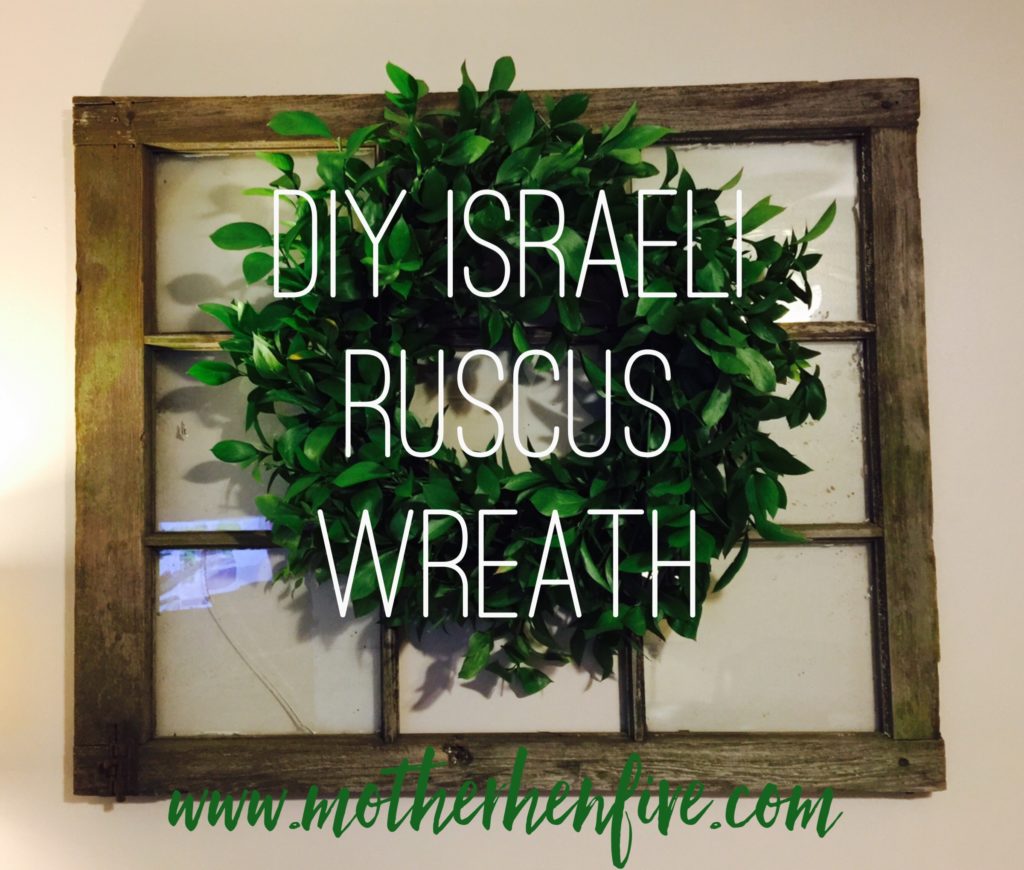 Have you ever shopped, shopped…and shopped for a specific decor item, and never found the right piece to complete your space? This happens to me ALL THE TIME! Until I finally got up the creativity and energy to do it myself, the frustration is maddening! This same scenario happened to me shortly after getting married. We moved into our apartment (which I decorated before our wedding day), but wasn't happy with my six-pain window above my couch. It was bare, and I couldn't find the wreath to complete my window!
I purchased and arrange all the fresh flowers at my wedding. I'm sure you can imagine the buckets of greenery that was taking up space at my parent's house, after the wedding. The Israeli Ruscus we used on the harbor at the front of the church, was perfect for a wreath to hang on my window!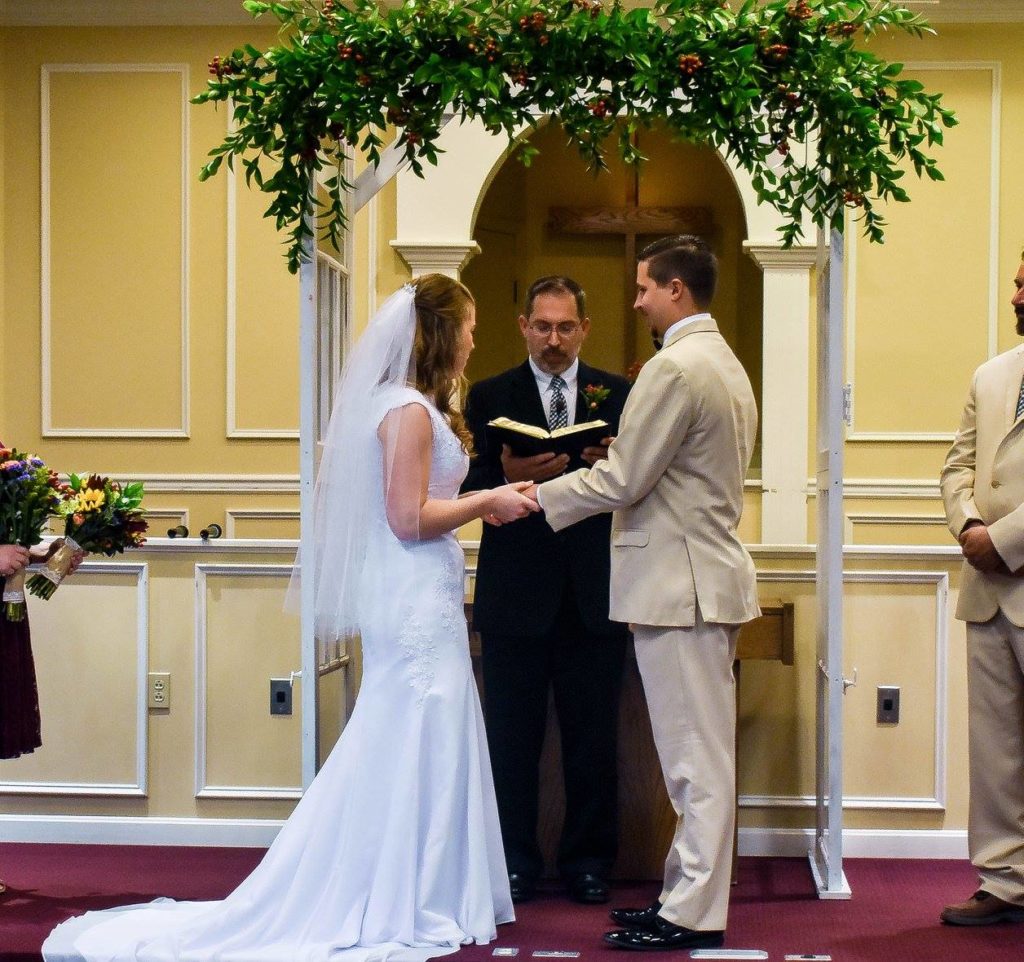 Here step by step instructions and pictures on how to make an Israeli Ruscus Wreath. Enjoy!
This is the Israeli Ruscus in a five-gallon bucket. (Not in water! This was 3 weeks after our wedding with no water, and it was still as green as the day they picked it! Pretty Awesome!) The stems are about 24 inches long, and I was able to cut each one in half and double my greenery and thickness of my wreath.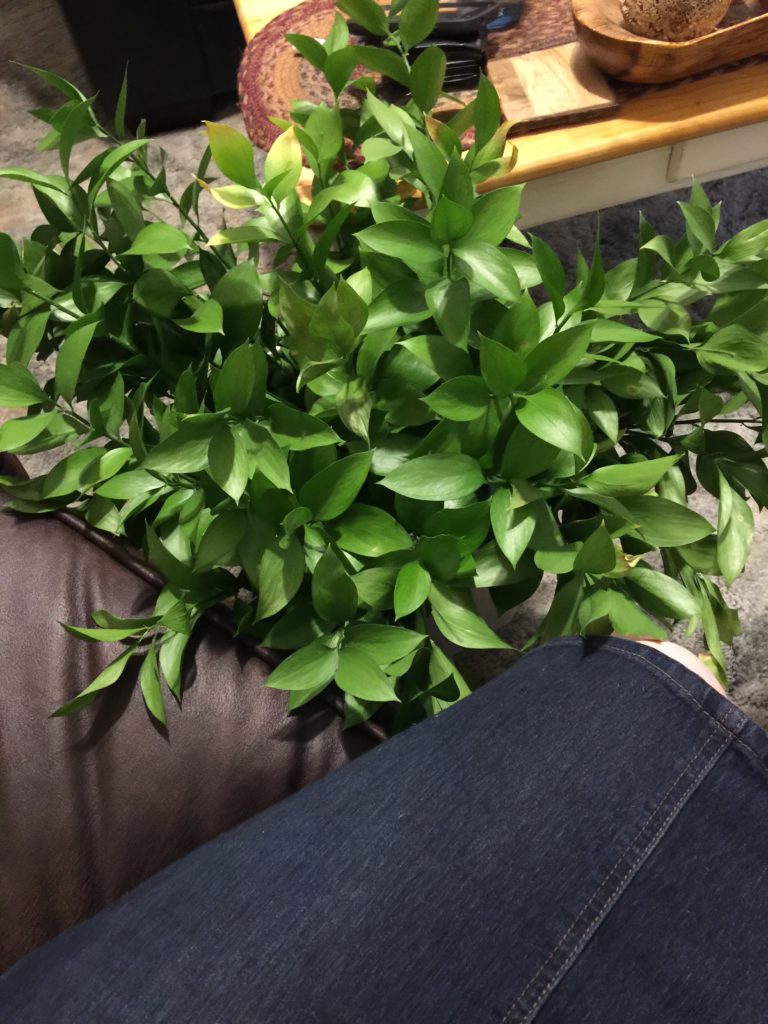 I just started cutting and lodging the stems tightly into the wreath.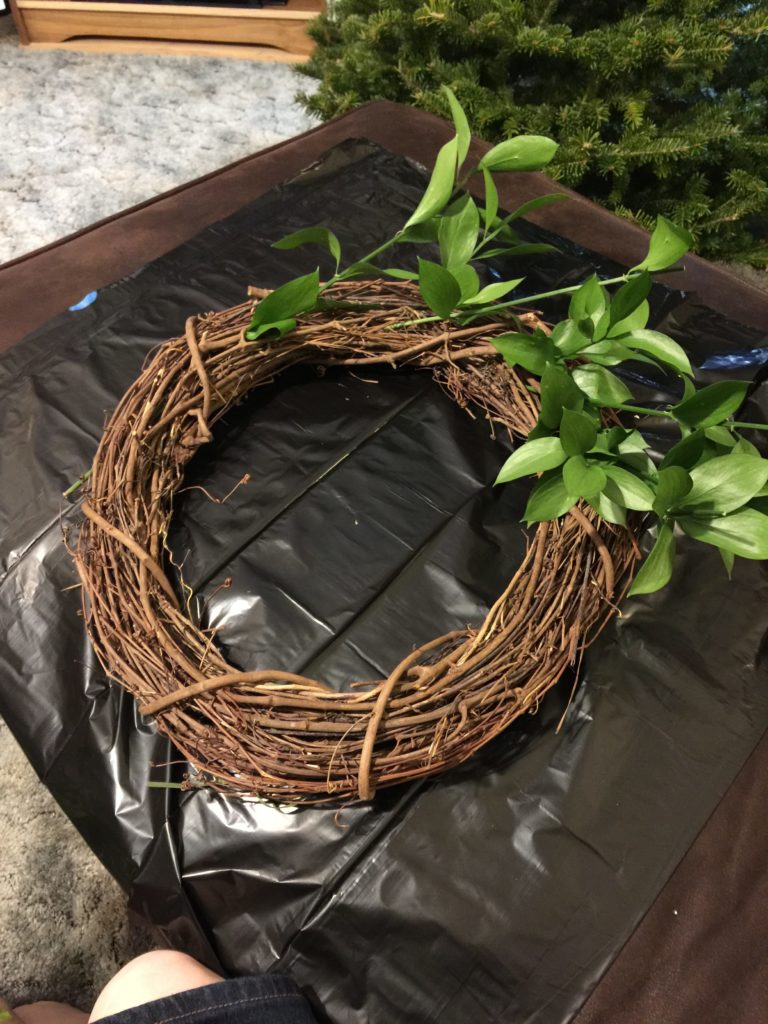 Evenly spread out the stems on the wreath, and don't forget to fill in the sides as well. If you don't fill in the sides, it will look like this from the side (First Picture: Not filled in Second Picture: Filled in) …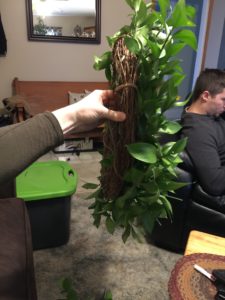 Once you have all the sides and front filled in, you can trim the deformed branches and fill in the bare spots. I finished the project by adding some string to hang the wreath. Here is the finished product!
The Wreath has been hanging for about a month now, and it is slowly but surely drying out. The leaves are turning a golden mustard color and it is super pretty! When I was younger I remember my mom using boxwood for wreaths as well! If you have a boxwood bush in the front of your house, use it! I love boxwood wreaths, but I do not have one at our apartment.
If you want it to stay green, I recommend using artificial greenery. Most fresh greenery will dry out and turn a yellow color of some shade, but if your fine with that, then it works out great! I got the window for free, the grapevine base was an old wreath I stripped because I didn't want it anymore, and the Israeli Ruscus was left-over from my wedding. I understand not everyone will have these resources, so here are some links to the items you might need for this project. If you have any questions, feel free to message/comment, and I will do my best to answer! Use your creativity and have fun!