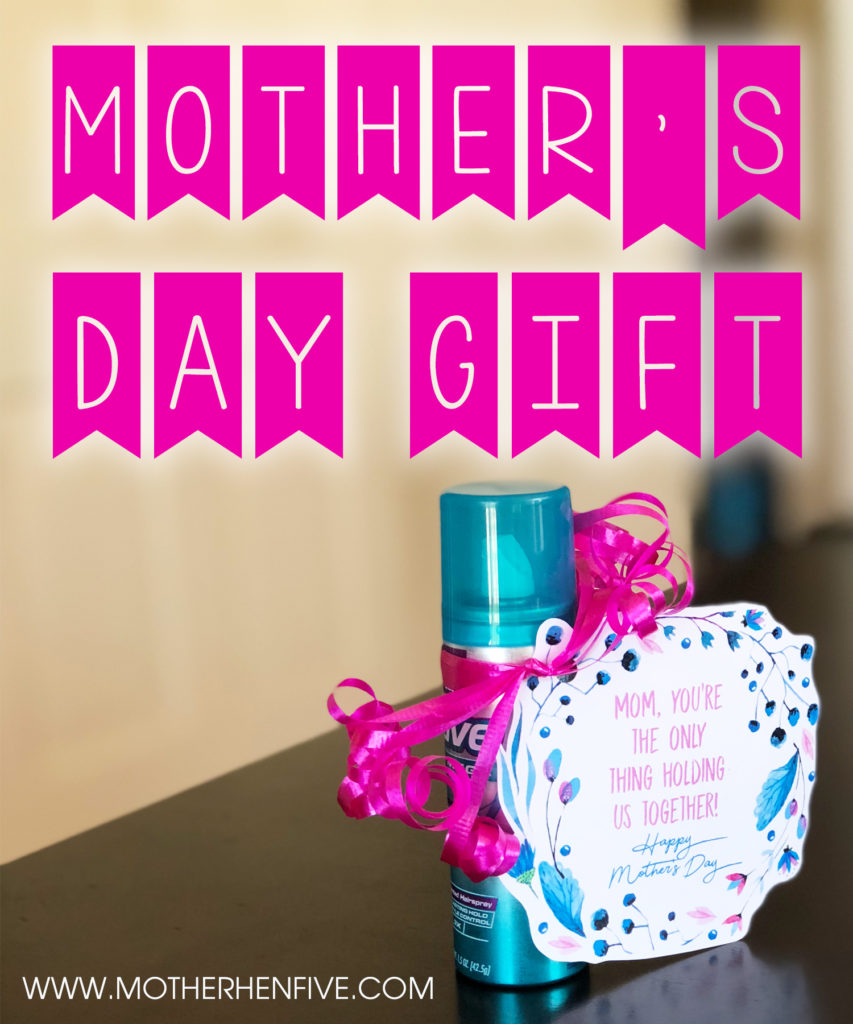 I have a quick post for you today! Every year we give away a small gift at our church for Mother's Day. Our gift for this year was quick, inexpensive, and easy to assemble!
These travel sized hairsprays were available at our Walmart (I took every single one they had on the shelf) and I printed the tags on cardstock paper at our church.
Simply cut out the tags and attach them how you like!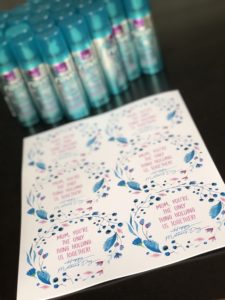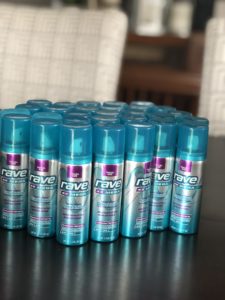 Finished product!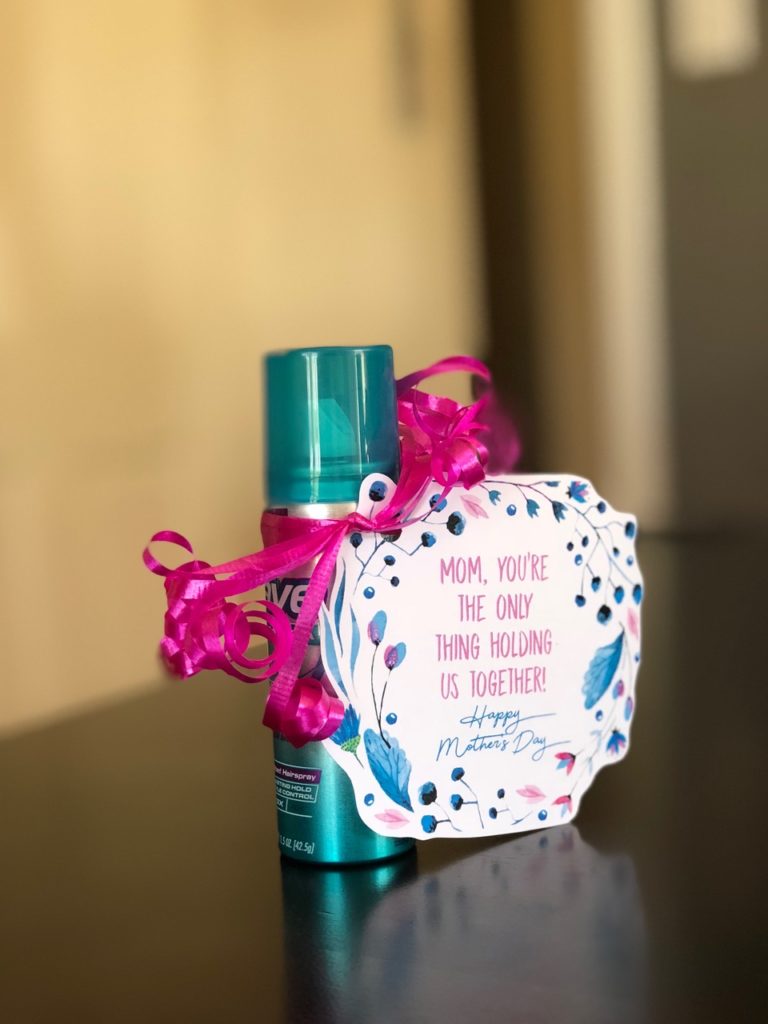 I invited a few ladies over to my house for a "work" day and we assembled these. We had such a great time and it was done much quicker than if I would've tackled it myself!
You can download the PDF here … Mother's Day Gift Tag
Happy Mother's Day!!
– Michelle