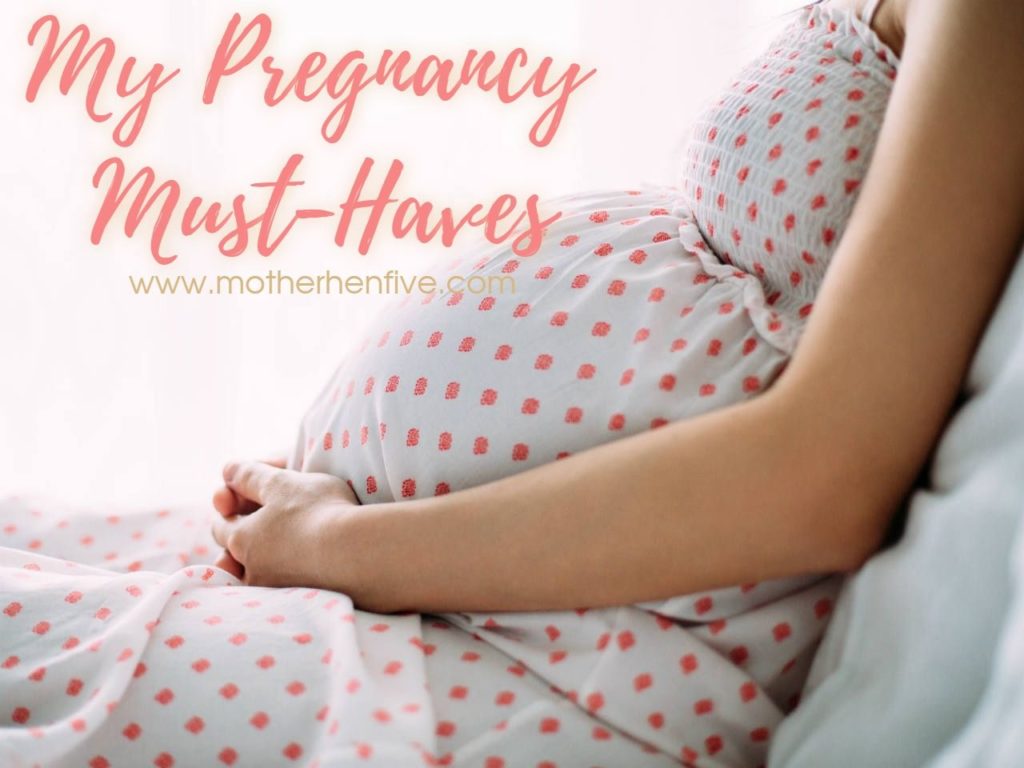 I'm just going to share a quick post about my pregnancy must-haves (as if you didn't know that from the title!) I'm 18 weeks pregnant with my third baby right now and I have to say I've had very easy pregnancies so far so my list isn't too long. I know some women can't live without certain things that maybe help them cope with morning sickness or sleeplessness. I just have been blessed so far to not need those things!
One thing all women take during pregnancy and most while nursing is prenatal vitamins. Now, this may seem like an obvious…I know. I'm talking about a certain kind though. Surprisingly when I was pregnant with Hannah, my husband was the one who insisted I research some vitamins instead of running to Walmart for the cheapest one! Which is what I did! lol
I found this one, and every time I accidentally forget to take this in the morning (I'm terrible at remembering to take pills or vitamins) I could feel it! I love this vitamin and I recommend it to all my pregnant friends! I get mine from Amazon. If you have Prime it's free shipping and it'll be there in 2 days usually. So when you wait till the last 3 vitamins in the jar like me…you're still good!
Here's a link…Check it out!
PRENATAL MULTIVITAMIN | 60 One a Day Vegetarian Tablets | With L-Methylfolate, Probiotics, Calcium, Iron, Green Superfoods, Choline for Women | Non GMO Pregnancy Multi Vitamin Prenatals Supplement
This one might sound strange unless you're already aware of it or have read about this before. I take Nascent Iodine while pregnant and nursing. Not gonna' get into a study here or anything, you can read up on that on your own! 😉 but…this is extremely good to take while nursing and pregnant. Of course, I'm not a doctor so check with yours before adding anything new to your regiment.
With my first 2 pregnancies, I took this every day with a little glass of orange juice at breakfast. It has a metallic taste so the orange juice covered that up. You only takes 3 drops of this a day, but it's pretty potent and I'm a wimp when it comes to weird tasting stuff like this! haha
As long as I took this, I'm not lying (You can ask my husband) I didn't get so much as a sniffle!! While everyone was getting their colds during that season…I didn't! This gave me extreme immune support! I've been slacking off on this pregnancy. Orange juice sorta makes me queasy now for some reason this pregnancy, so I haven't been as faithful. Let me tell you though… sadly, I've paid for it. Even now, I'm attempting to get over a cold/flu bug that's circling around my realm!
Read up on it! I have a link…Check it out!!
Survival Shield X-2 Nascent Iodine (1 oz.) – Vegan, Non-GMO & Gluten Free Liquid Drops
Another obvious one here, drinking water…
Last summer I was at Walmart when they came out with all their new fancy water bottles! I was nursing at the time and I was looking for a water bottle to carry around the house with me and not have to fill it 20x's a day! I saw these huge Bubba bottles that were 48oz.!! It looked durable enough to withstand months of use and hold up through washes. And it has!! I love this. It's insulated as well and I like to drink cold water!!  So it keeps my water cold for a long time!
I couldn't find the same ones anymore 🙁 at least not as big….but I found the same bottle I have! This link even comes with extra straws!! Mine only has one!
Bubba Envy Double Wall Insulated Straw Tumbler with Handle, 32 oz., Purple INCLUDES bubba big straws 5ct of reusable straws (Assorted classic colors)

Like I said, not too many things I just have to have while pregnant…except for sleep, but who can't get enough of that while pregnant!?
Maybe you found some things you'd be interested in. Or even look into! Catch ya' next time!