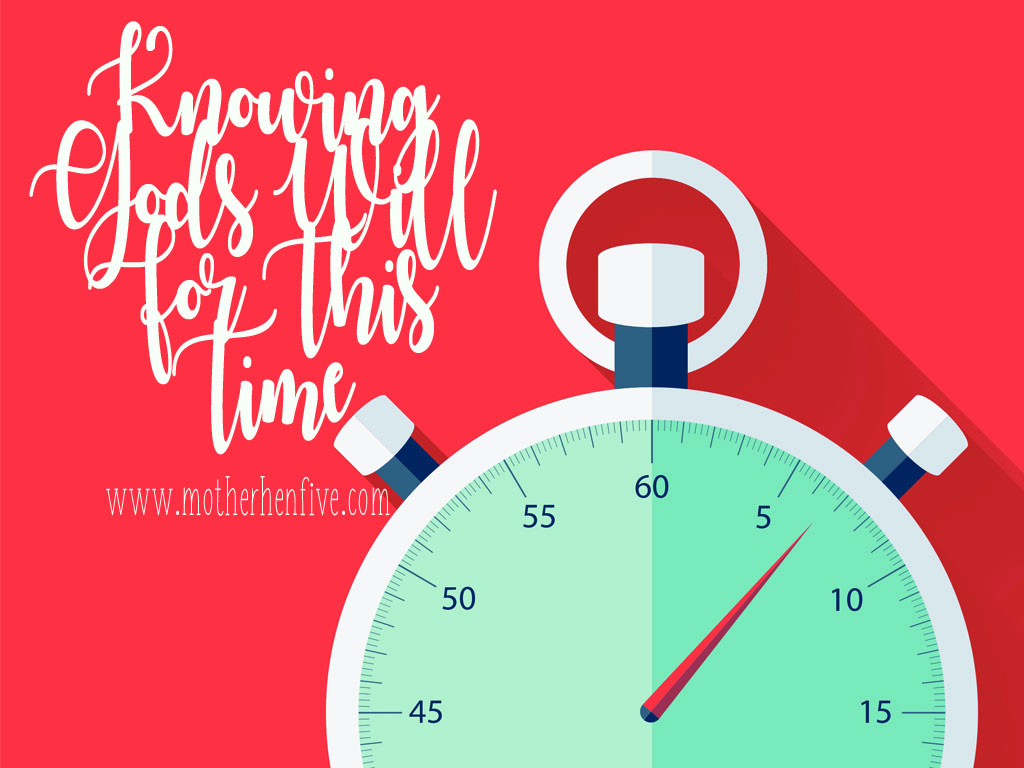 Hey Y'all, A lot of you keep up with me either through Facebook or Instagram. Some of you have an idea as to what's going on in my life. Let me stop you before you think this blog post is about a guy. It's not! It does fall into the category of my relationship with Jesus Christ and His will for me.
Since the "Mother Hen Five" was started at the beginning of the year, there have been a lot of changes. The announcement of new grandchildren on the way, the death of two of our wonderful grandparents, all the way to the baby of the family taking the next step in Gods will and heading off to Bible college in the fall. Yeppers, things have gotten pretty crazy. There have also been some things going on in my life that I wanted to let you all in on.
I wasn't sure what all I should tell you. I am kind of a private person. You can ask the family. I would rather stay home and work on things in my room than go shopping or run errands. So I am going out of my comfort zone with this blog post. Please don't expect it often. LOL. You are probably thinking "You are in the wrong line of social network since your family just started a blog." I can say with a clear conscience that it was moms idea. I am just here for the ride.
Where to even start. If you have read my biography you probably know a little about me. So I will not go into to much detail. As a few of you probably figured out, In 2017 I launched Reinforce Ministry out of our home church. If you have heard my testimony you know that God planted a seed in my heart in 2015. Over the past few years, it's been a lot of praying and making sure this is what God has called me to and not just my own emotions. I praise Him for His patience as He molds me. He has answered so many prayers to prove this is His will. These past few weeks have been a lot of God proving Himself. I can write this post with a clear conscience and tell you that this is what God has called me to and I am so honored that he has done so.
In 3rd or 4th grade I felt the Lord was giving me a desire to be an evangelists wife. That isn't a joke! All the way at that age God can give you the desires of His heart. It became something BIG in my heart. That's when I decided that my "God Loves Me Sign" would be a camper (I later added UPS trucks.). Still to this day I smile and say "God loves me." when I pass a camper lot. Over the past 14 years, God has continued to mold my heart in the direction that He wants for me.
Have you ever heard people talk about how they are totally ill-equipped for something? We all know these kinds of people. Most of the time you sit there thinking "Sit down and be quiet. You are perfect for the job.". Well, I am the 1% out of 100% that is so ill-equipped for the job. I have been called to a ministry that I can not relate to anyone in. Right now God has called me to a ministry to help the military loved one's state-side. The closest person in our family that has been active or on reserves is Caleb (Natalie's Husband). He is an ex-Marine and was out of the military before Natalie and he were married. So, legit can't relate to anyone. I can't tell you why He chose me, but I can tell you this. There is no way I am stepping back unless He tells me too. I have "tasted" what it's like to be in the center of His will, and my heart has grown to love every bit of it.
There is no way I could possibly take any credit for what God continues to do in my life and Reinforce. I love knowing that God still uses all of us who don't have a clue what we are doing.
I do want to stop and explain something to you singles and those in high-school out there. No matter what stage of life you are in, God can use you. I understand you have a "dream"! You know what you want your future to look like! Here was my dream and you can laugh at how far off I was.
"Danielle Pattersons Dreams"
Graduate from high school (Obviously :)). I would then enjoy my single life for maybe 5 months. Hopefully, life would change before I even turned 20 (So I thought). I always imagined that I would be playing prelude for Sunday services while my man walked through the back doors of the church. I wouldn't know he was there till I got up from the piano to sit down and then WHAM!!! We would look at each other, I would fall madly in love, a couple of months later we would get married, then I would be popping out kids like my sisters.
I am laughing enough for us all. I could tell you that everything I dreamed isn't realistic. I could say I watched one too many Hallmark Movies (which is true). There is a lot of things I could throw at myself but I don't believe that this scenario is unrealistic. I serve a God who created the entire universe in a matter of 6 days, so I do believe He can make anything possible.
Here is a dream that doesn't sound realistic either.
I plan on graduating from high school and then taking a missions trip instead of going off to college. That month and a half away from normal life and trusting God through every little thing becomes a turning point. I return home with a clear conscience of knowing what God wants me to do. While I am still single I then decide to follow Gods leading and start a ministry. Not sure what to do or where to start but I learn to trust Him. I realize that I can't help these people except by being a middle person in connecting them with others. I then start dreaming that I am able to start smaller ministries in churches all throughout the US. They start to form a community nationwide and let God miraculously work. Bible studies and conferences are going on and God is doing some amazing things. All before I am 23 and married because it's just a dream, right?
Can I let you in on a secret? I just explained my life for the past few years. The latter of the dream is in the works right now. I am still in awe of what is going on myself. Mainly for the fact that God just opened the door for all of this to take place in His time. If you would have asked me at my graduation what my plans were, this is far from what I would have imagined. I can say this: The desires that are God-given are amazing when they are fulfilled.
I stated that God can use you at any stage of life only because I am learning that. God truly does use the ill-equipped to do His work. He doesn't care about the age, looks, or what talents you bring to the table. He has created you the way you are because He needs you for His work. Don't let yourself or others stop you from Gods plan. My dad just spoke tonight about Gods timing and His will. He reminded me that God has a course for each of us to take. Each one is different, yet we still have one to take. Stay faithful to what God has called you to and don't waver.
With the ministry growing and God working in my life, I am learning about those who are the discouragers and those that are the encouragers. Those who aren't on board with all that God is doing and those who are. I have had some tell me that I need to be careful that I am not making it happen on my own. I have also had someone tell me that I shouldn't put much time into this because this may not be what God wants me to do when I get married. Like I tell everyone. It takes a lot not to drop kick them (You can smile. I do have some control.) most of the time I stop and look them right in the eye and tell them that doing Gods will isn't a second choice.
If God doesn't want the ministry to grow than He doesn't want it to grow but I am not gonna sit on the sidelines and let myself worry about the next thing in life when God has a plan for me in my single years. He has a plan for you too. Don't put your life on hold in following God because you are waiting for the next thing to take place on your board. Maybe you don't want to deal with the naysayers. Sadly, you are throwing an amazing life away if you decide you don't want to serve God now. Truly set all of your dreams to the side and let God give you His dream. I am seeing that His will is amazing and I wouldn't want anything else.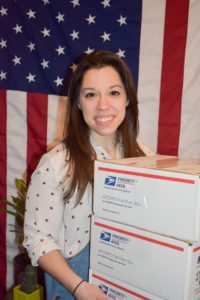 "Knowing Gods Will For This Time" Chew on it a little. Do you know Gods will for this time? All 6 of the ladies on this blog have a different will from God. Yes, 4 of them are mothers but only two of them are called to be pastors wives. All of us are called to be faithful to our local church because that is what God commands of us. Only one of us is called by God to go to College this year. Gods will is for all of us to read our bible daily to glean something from His precious word. Yet, only 3 of us are called to be the main church pianists for our home churches. Did you catch on? God has a will for each and every one of us. Some things may be different, but others are commanded by God for all of us to be faithful in doing.
If you thought I was going to explain to each and every one of you what Gods will is for your life, I am so sorry. Only He reveals His will to you. There are a few things that you are to be doing that are His will though. Let me encourage you to sit down today or tomorrow morning and ask God to reveal what His will is for you right now. He is willing to show you, you just need to be ready to hear and then run your course.
Here are a few things that are clearly Gods will for all.
1. Prayer
I am just gonna throw the short verse out there and leave it. It's not an option, its a command. "Pray without ceasing".             1 Thess. 5:17  There ya go. No more questions. PRAY.
2. Reading your Bible
Matthew 4:4 "But he answered, and said, It is written, Man shall not live by bread alone, but by every word that proceedeth out of the mouth of God."
The Lord said God's word and eating food are the same thing. We cant live without taking in scripture. Reading out Bibles should be a daily routine.
3. Staying faithful to your local church
Hebrews 10:25 "Not forsaking the assembling of ourselves together, as the manner of some is; but exhorting one another: and so much the more, as ye see the day approaching."
This may be crazy but this is the world right now. The scriptures tell us to not forsake the assembling of ourselves. The church isn't the building it's the group that gathers together and are the local body of believers. It's funny though how Paul said: "As the manner of some is.". Yeppers, that's The local body of believers lately. We aren't living for Christ. We are living for ourselves and putting our worship for God only on Sundays at 10:30 or whenever your Sunday services are. Staying faithful to your local church is something God tells us is apart of having a relationship with Him.
There are more! Way more. Just start reading your Bible. The point I am trying to get across is that God has a will and His timing is so important. He can't reveal His will if you are not where you should be spiritually.
God has had Reinforce in my sight for over 2 1/2 years but these past few years have been a lot of molding and growing. I have now reached His timing for the next thing. I praise Him for the door to be able to expand the ministry and let others experience the same joy that I have.
I love "Knowing Gods Will For This Time."