Ladies, I am really into makeup which you will eventually learn and hear a lot about either in my blog posts or Instagram (livvypatterson18) … I can't do my makeup very well, however, I thought for my first blog post that I would do my 5 favorite drugstores "must have's" on a daily basis! I will be honest with you, most people will not spend a lot of money on high-end makeup I only own 5 high-end products which I do love, however, they are not something I would buy on a weekly basis due to my bank account! I happen to have my 5 crucial "must haves" drugstore brands.
1.Maybelline Instant Age Rewind Concealer
I happen to have bags underneath my eyes so I always need a good concealer to hide all the ugliness. I also would have to give this a 10! It lasts all day for me, plus if you're late for work, in a hurry or just too lazy to do a full foundation look, it's very nice to use just as a cover-up. I use the shade Fair Clair but I am very pale so it may vary.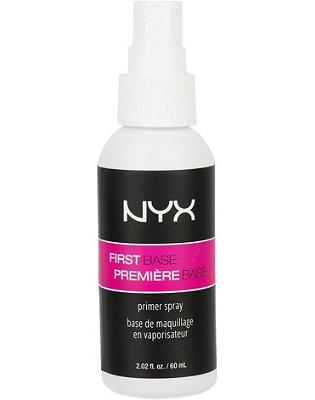 2.NYX First Base Primer Spray
– I always wear a primer of some sort, however, I have used Urban Decays primer base and I feel like it doesn't hold a candle to this stuff and not to mention the price compared to Urban Decay.This only cost around $8 compared to $31 and honestly, I LOVE this primer it keeps your makeup on all day whether it's rain or shine!
3.L'OREAL Paris Brow Stylist Frame & Set
-I love when my make up looks good, however, I feel like my eyebrows are a major part of my look, I never feel like my face is complete without my eyebrows being done. I just started filling in my eyebrows recently and it has changed my life, and I have used just eyeshadow or brow pencil to fill them in but I love my brow pot it lasts FOREVER! And it only cost $8
4.E.L.F Contour Palette
-Ladies we all know sometimes we need to hide the fat away (meaning "contouring" haha)…I don't go a day without contouring unless it's a simple makeup look I feel like I don't know exactly how to contour but, I try my best to hide it all away (fat). But I love this palette. Reason being, that it has 4 powders so if you don't want a super dark contour there is a lighter one which is the one I use all the time!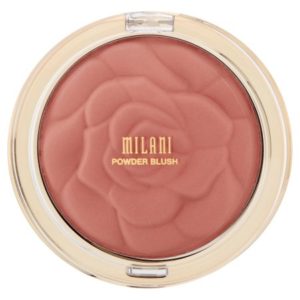 5.Milani Blush-01 Romantic Blush
-I feel like if you need a good, light blush this is your go-to blush, however, I will be honest with you and say that I don't use this every day I use a Tarte Blush most every day, but I love this stuff too. If you are looking for a drugstore blush, this should be it!
Go ahead and snatch these product's up!