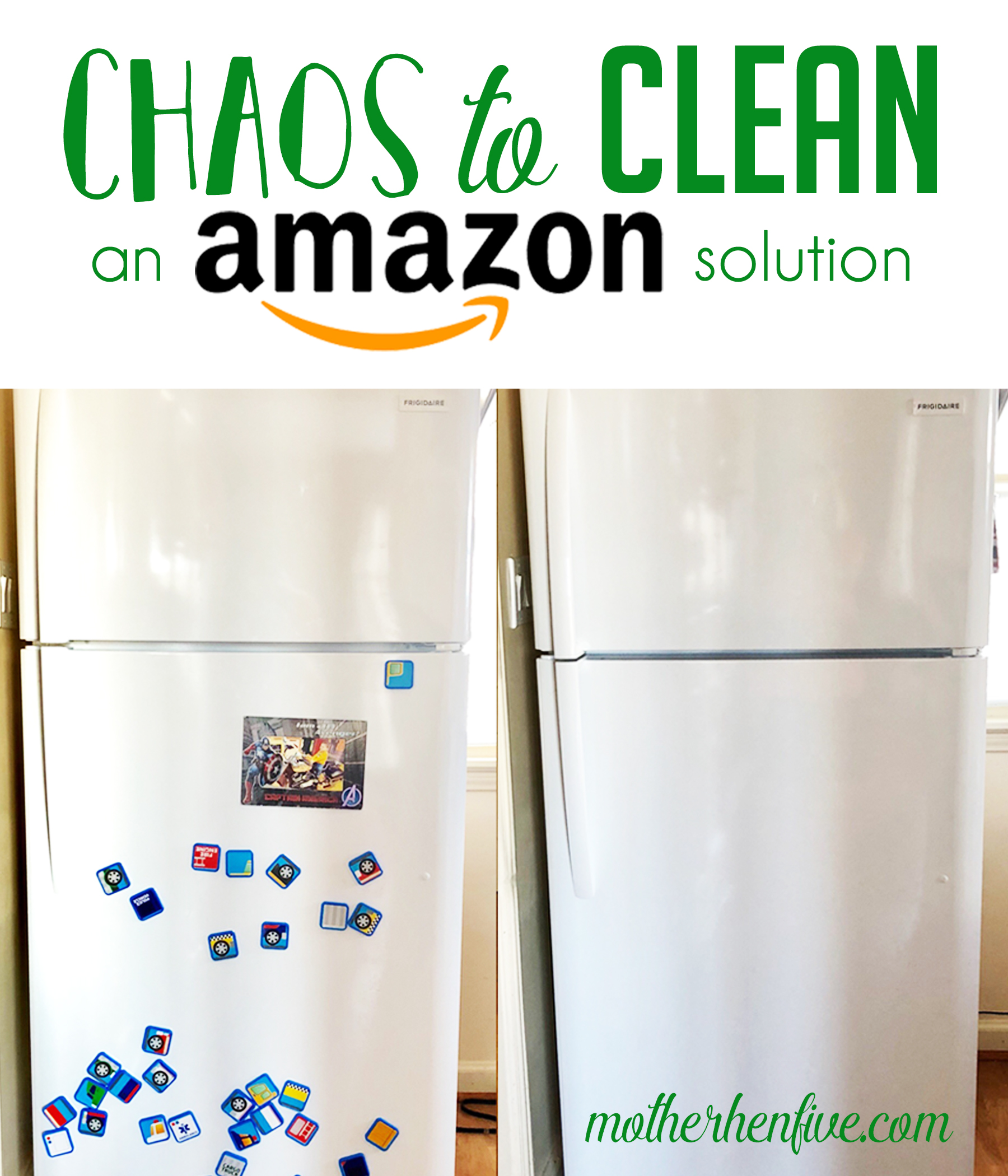 Two years ago I started simplifying and stream-lining my home. I will tell you the full story another time, but for now, I thought I would share my latest project!
The fridge seems to be a catch-all for schedules, pictures, magnetic toys, and Sunday School papers. But when my son was able to reach the "high" stuff on the fridge and start pulling it off I was ready for a more permanent solution. We have Amazon Prime and that is usually the first place I shop. Anytime I don't have to dress my kids in 4 layers of clothes, arrange to have our car, and make the treck outside is a win for me! Here is my fridge before …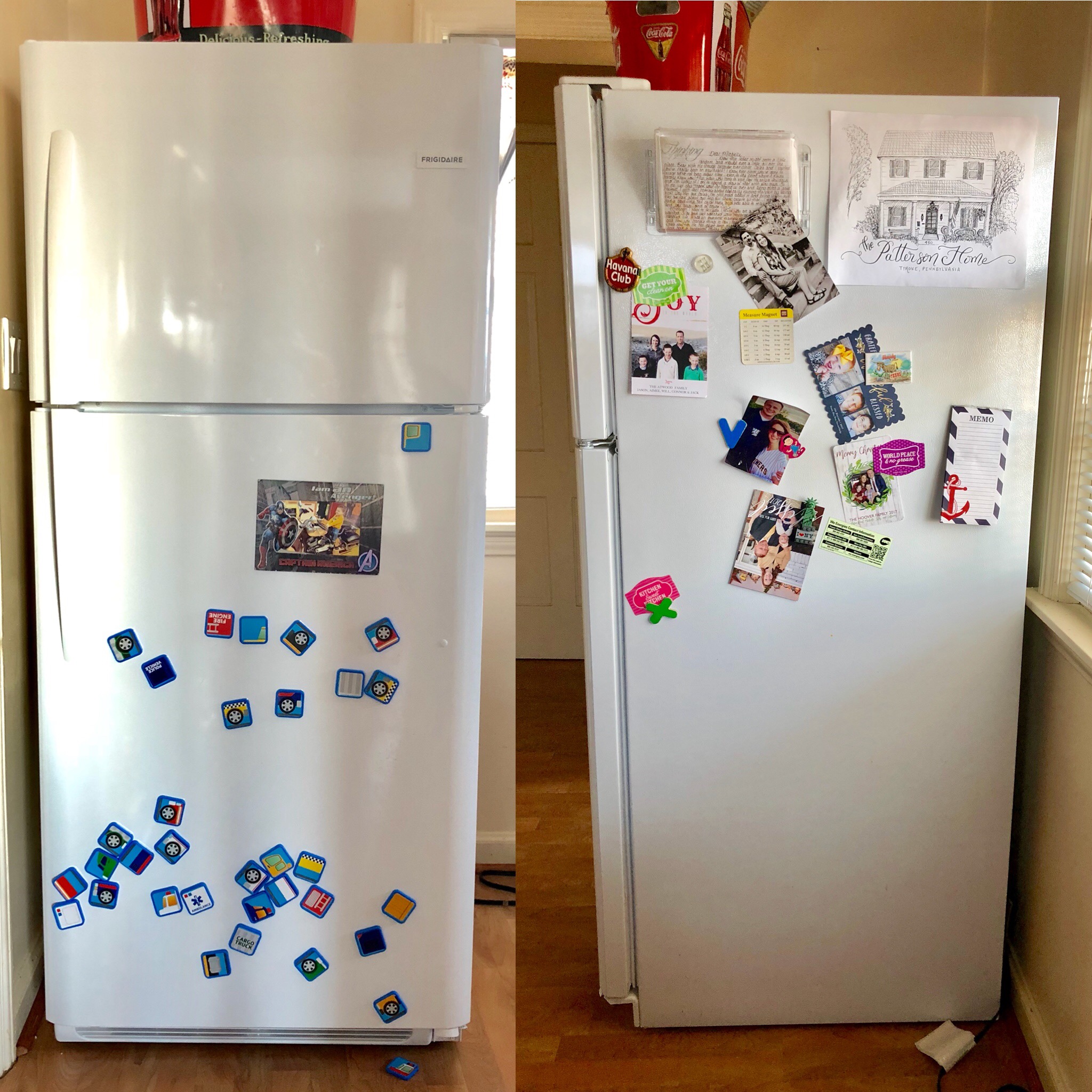 Not too bad for some, but it was a constant cringe every morning I walked into my kitchen. My kids loved these magnetic puzzles Mother Hen bought for them at Christmas, but they were all over the floor by the end of the day! I don't have family pictures framed and hung in my home, but I do keep the most updated pictures I have on my fridge. Here are a few products I ordered from Amazon to help my situation …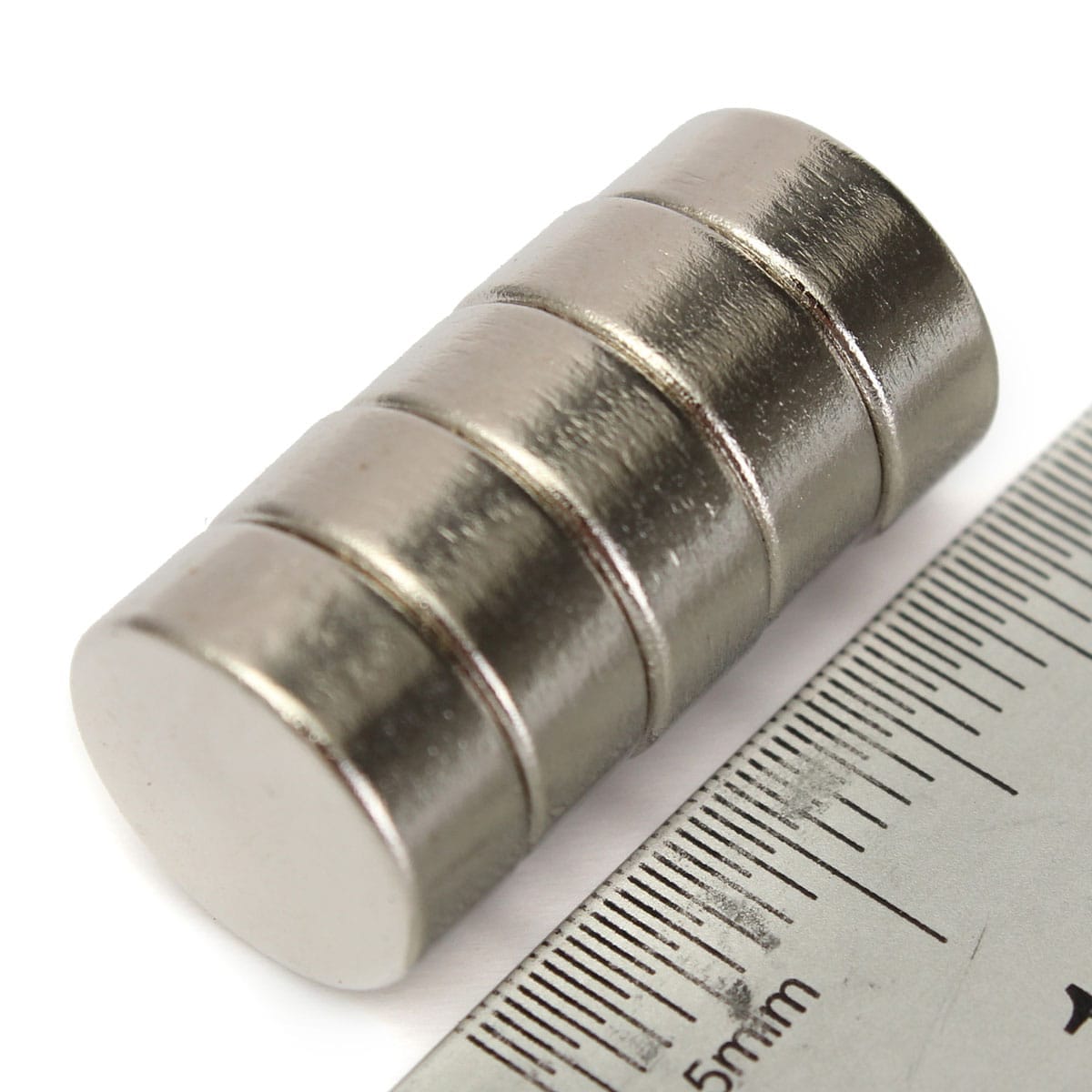 These were a bit smaller than I expected them to be, but I love the fact that you can hardly see them! They. Are. Strong. Each of them has the power to hold 10 sheets of paper. Which makes them a challenge to separate, but five stars in my book! I still have the pictures high enough my kids can't reach. We don't need choking hazards!
There is nothing worse than a weak magnet, but this is a VERY durable basket, with two strong magnets on the back. I removed the stickers for a more clean look. All the magnetic toys fit inside … with room to spare!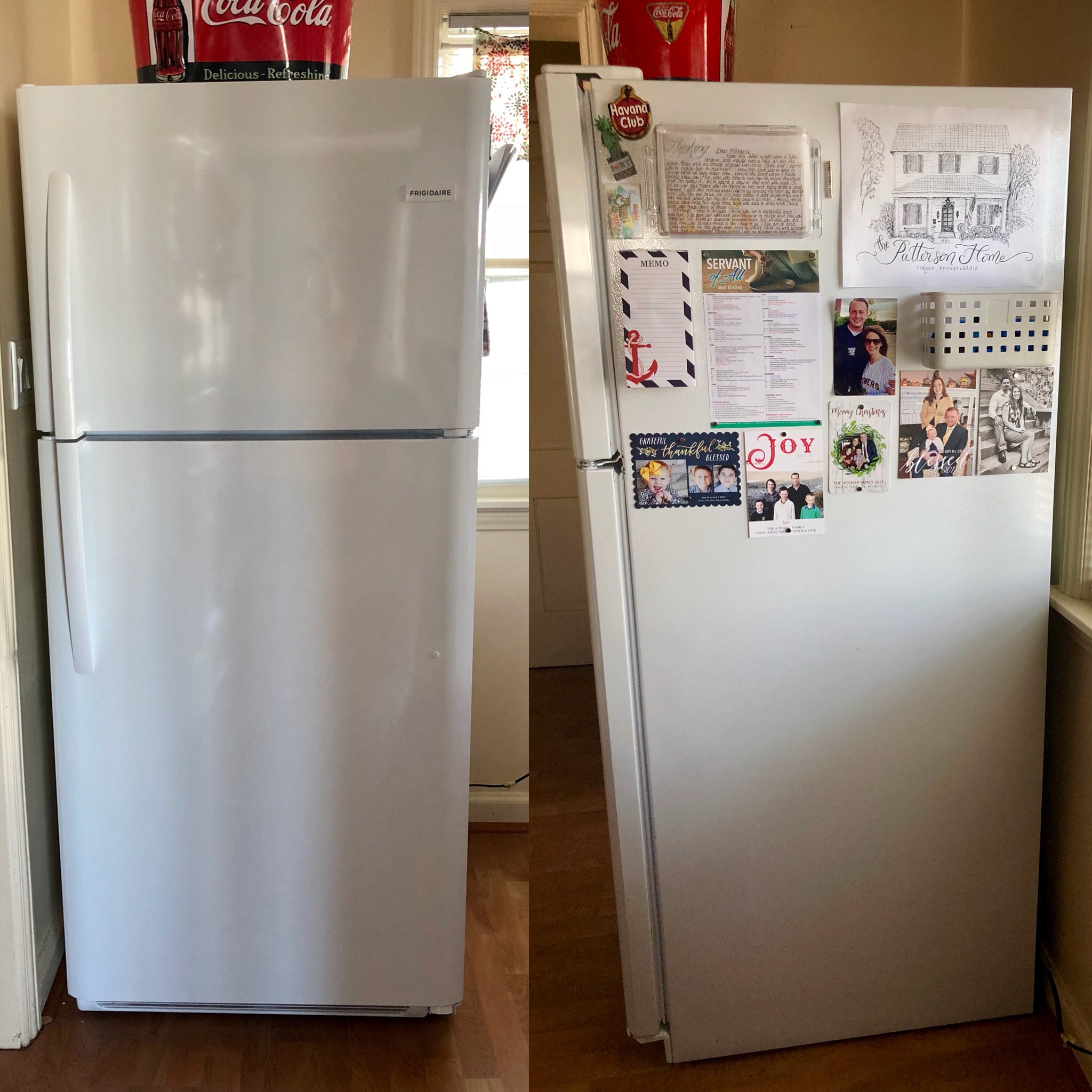 Here is the "After"!! I kept a few keepsake magnets but threw away the rest. I'm so happy with the results and hope you are inspired to tackle a project … or two … in your home! Have a great weekend!