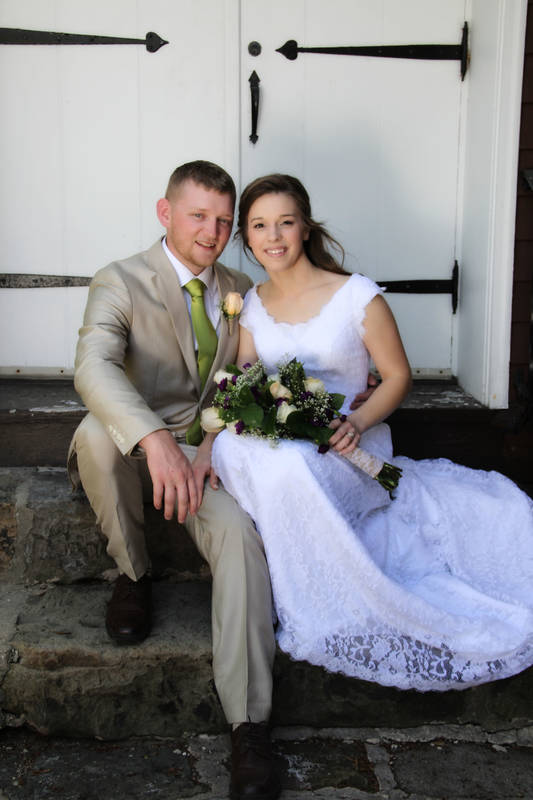 Hello friends!
My name is Natalie Love! I'm in the middle of the "five" girls! I'm married to my best friend, Caleb and have 3 beautiful girls, Hannah, Leah, and Charity. We're expecting another baby in October of this year!
My life, for the most part, has been like me…pretty simple. Graduated high school…skipped the college route. (Definitely not for me!) I wanted what most girls want and that was to be married and have a family. I love where I live and how I've grown up and didn't want to stray too far from that. So I didn't! I met my husband Caleb and it was no doubt the Lord that put us together. He's truly my soulmate! ♥ (Plus, he had a really cool last name and who wouldn't want that?!) We got married in May of 2015!  4 years, 3 babies, and 3 moves later….we're settled down on a few acres in rural PA in a big beautiful farmhouse (Caleb's homeplace) we're currently fixing up! I'll be keeping you updated on all our progress!! We stay pretty busy with…life…haha! My husband works full-time and I'm a stay-at-home wife and mom!
I hope you'll find something that you can relate to in the many posts that are on the blog! I know life can be crazy and sometimes you just need to know you're not alone! (trust me, you're not) So whether you need the motivation to organize that junk drawer that was created the day you moved in! Or, to finally do that garden project, or maybe you're a DIY junkie! Maybe you're just looking for a word of encouragement! We hope you stick around!