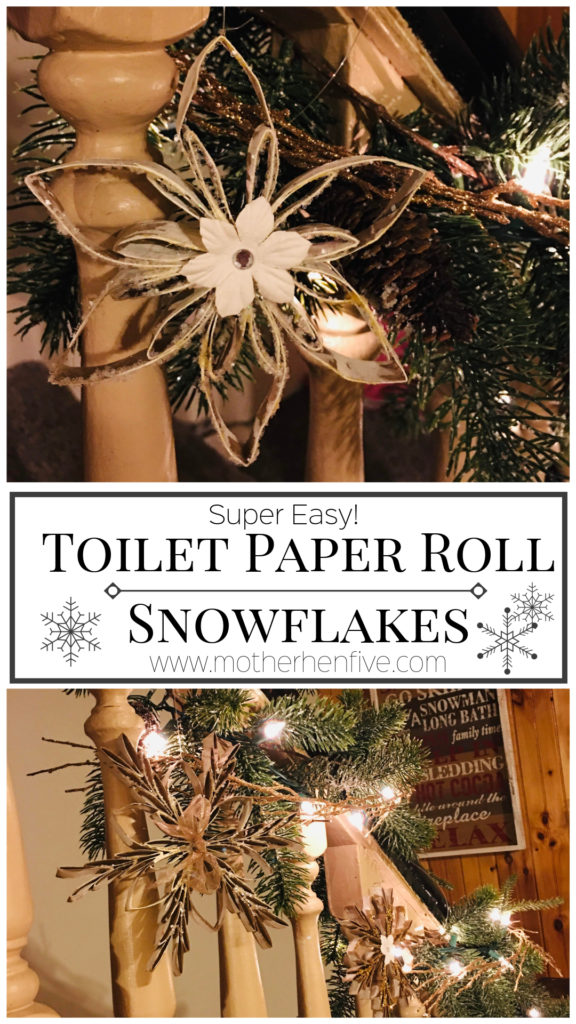 This is a great indoor craft to do with your kids! Kids will definitely need an adult's help with this. It's super fun though, so be willing to help them and go all- out on this! We even did glitter!! That's a nasty word when toddlers are involved if you ask me! haha ?
My girls were still in their pj's when we did this so you'll have to excuse their appearance! Ha! Also, the fire went out at the house the night before so the house was a whopping 55 degrees so we all were wearing layers of clothes (Matching or not) while I was trying to get the fire going again! Ha!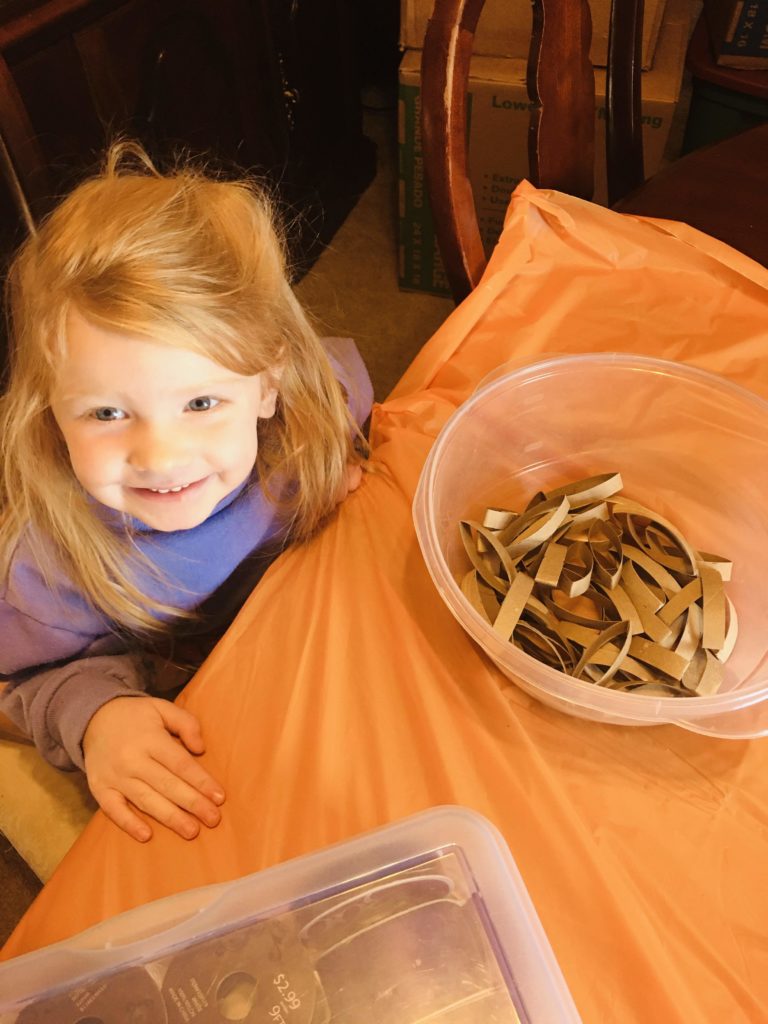 Things you'll need:
○ Toilet paper rolls (or paper towel rolls)
○Ruler
○Pen
○Scissors
○Glue Gun
○Paint and paint brushes (optional)
○Glitter, ribbon, or other accessories. (optional)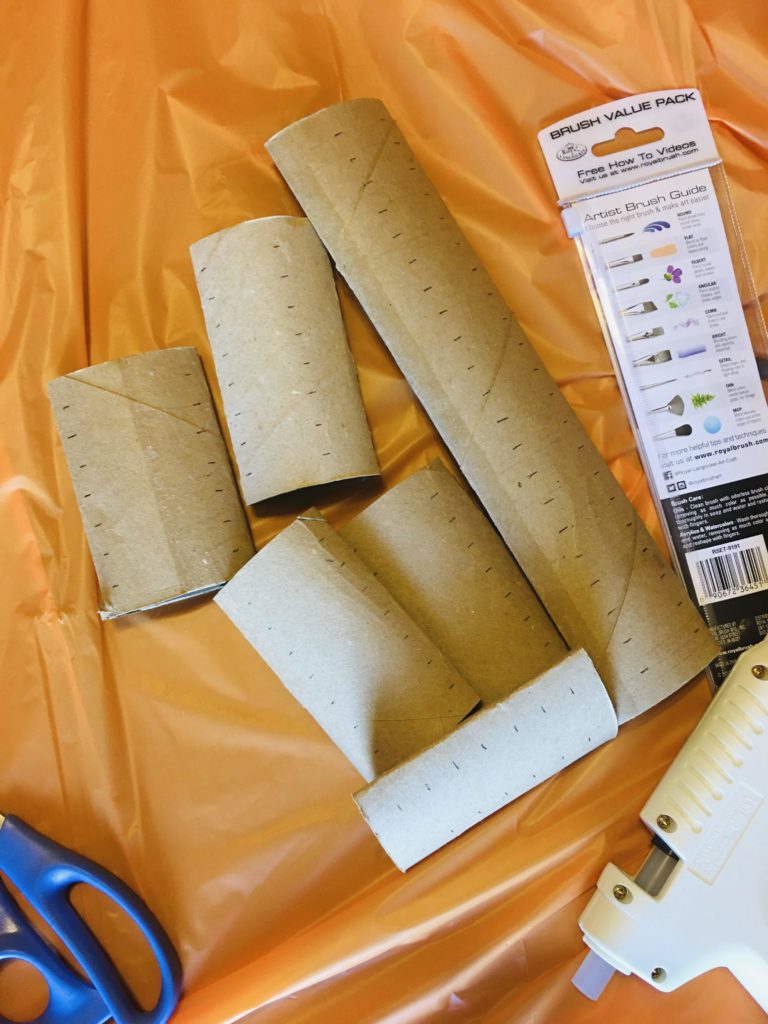 Start by measuring each TP roll into 1/2″ sections. Cut along lines. That's about all the prep work that is involed with this. You can literally glue them together any way you want! Each one we made was different. 6 pieces glued together made a nice even looking snowflake.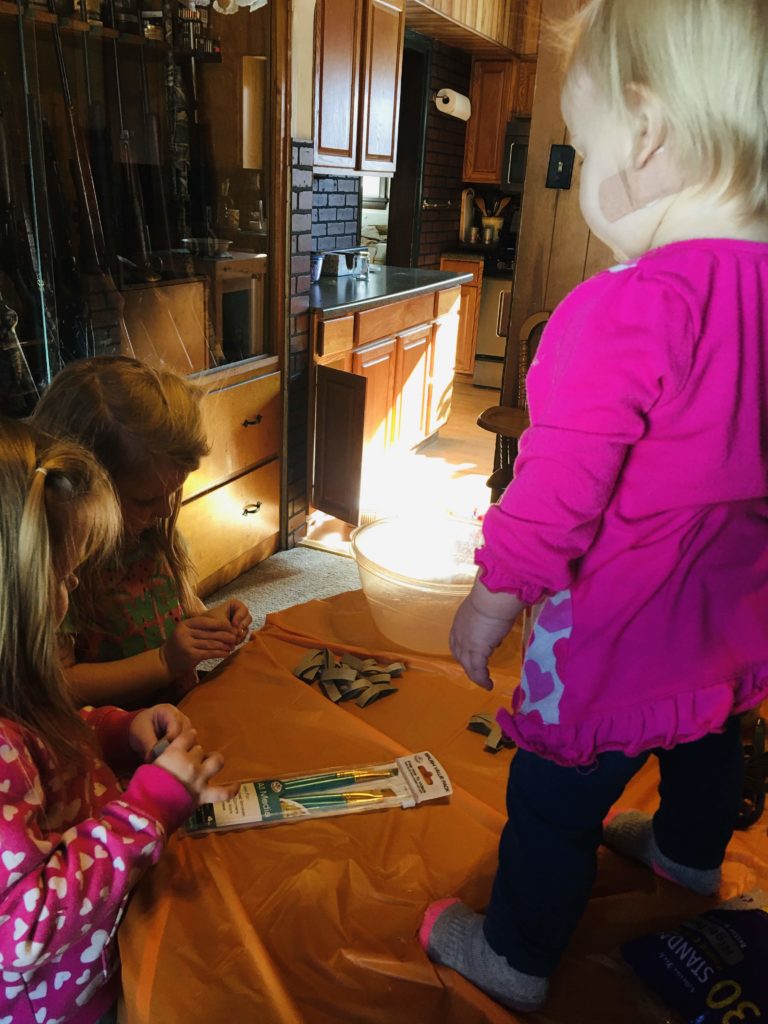 Just a little reality picture. (You're welcome!) They're not really paying much attention at this point. Charity was no longer interested in doing her own thing either so she was on the table…..and quiet! (as opposed to yelling on the floor because she can't see whats going on! Ha!)
I let the girls paint them. I thought the white paint would make them look more like snowflakes. The "undone" look about them turned out really cute and rustic in my opinion. The girls did such a good job with this. This was their favorite part by far!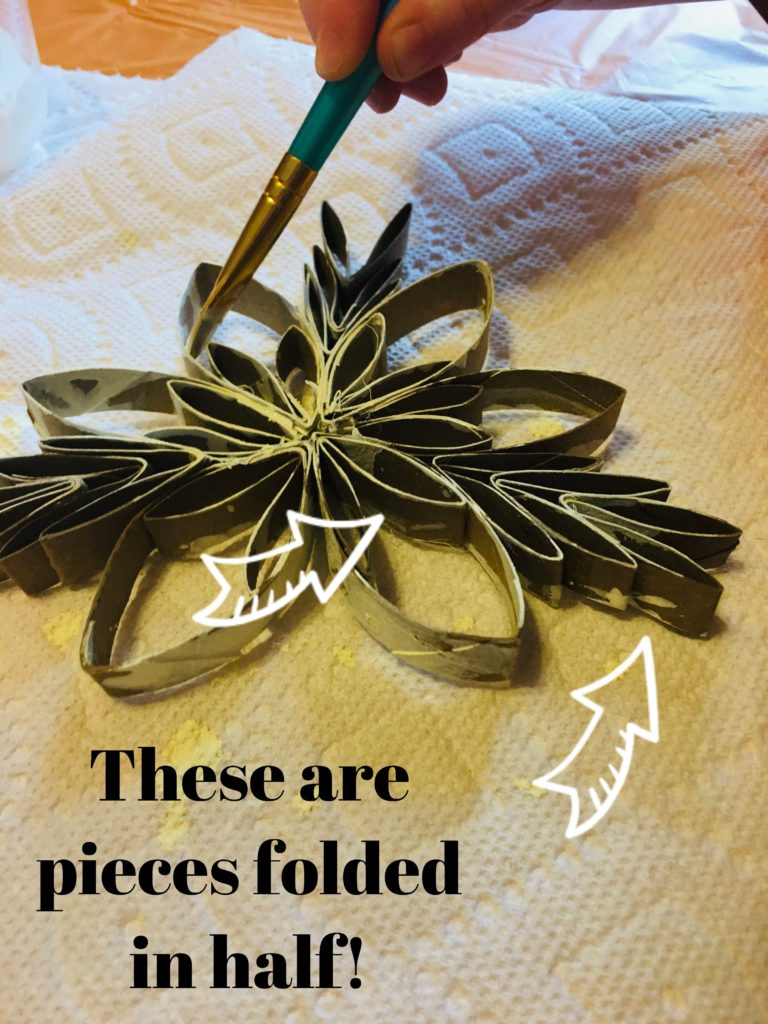 We also dabbed some glue on then dipped this in glitter. I'm sorry, but I didn't photograph this part. Glitter is a bit hands-on! lol Then I glued a little flower embellishment I had from some scrap booking supplies. I also made some little bows I glued on 2 of them. Just little things to spruce them up a bit!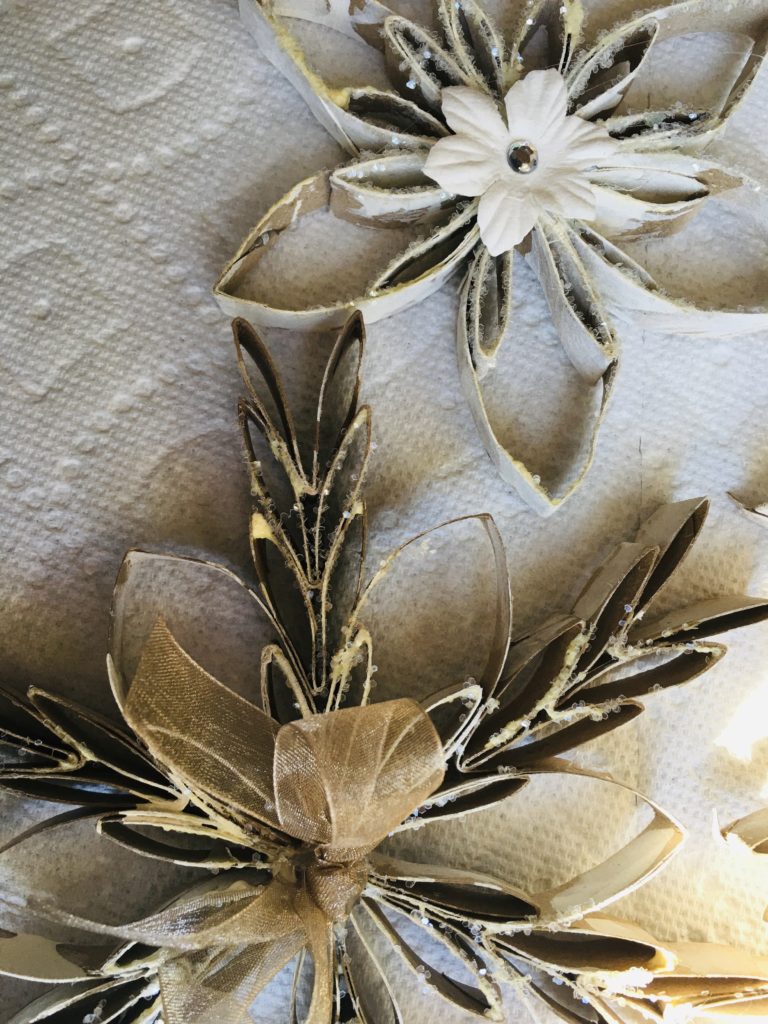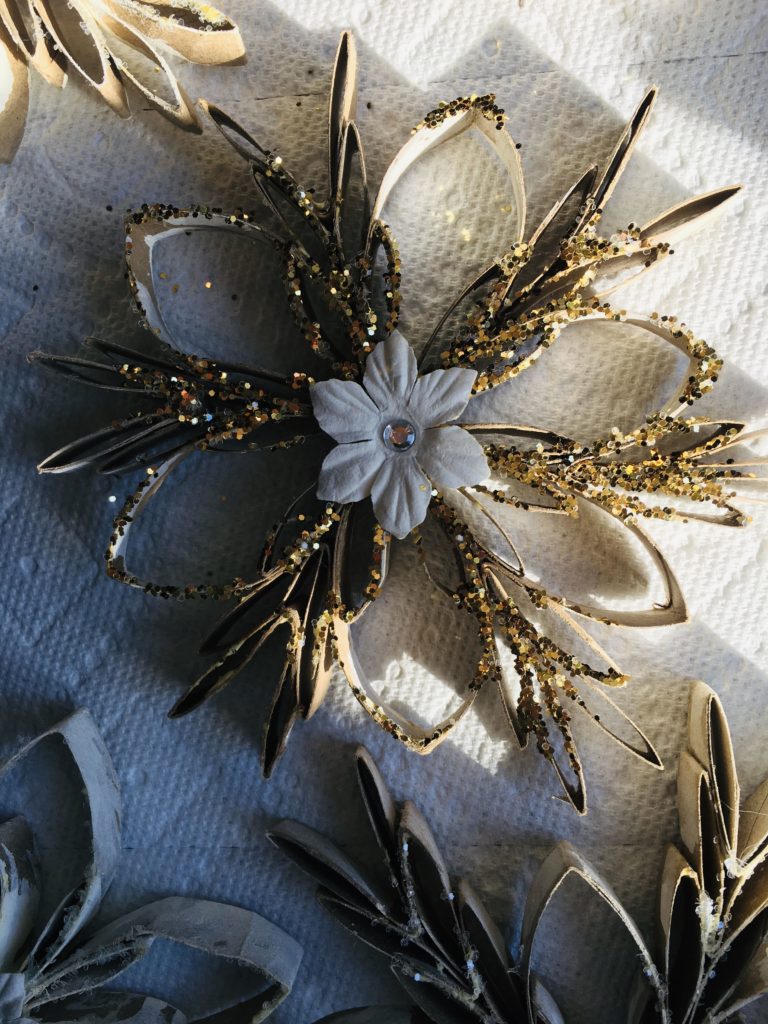 I put some fishing string on these and hung them going up along my banister. I think they turned out beautiful and the girls are super proud of them! 🙂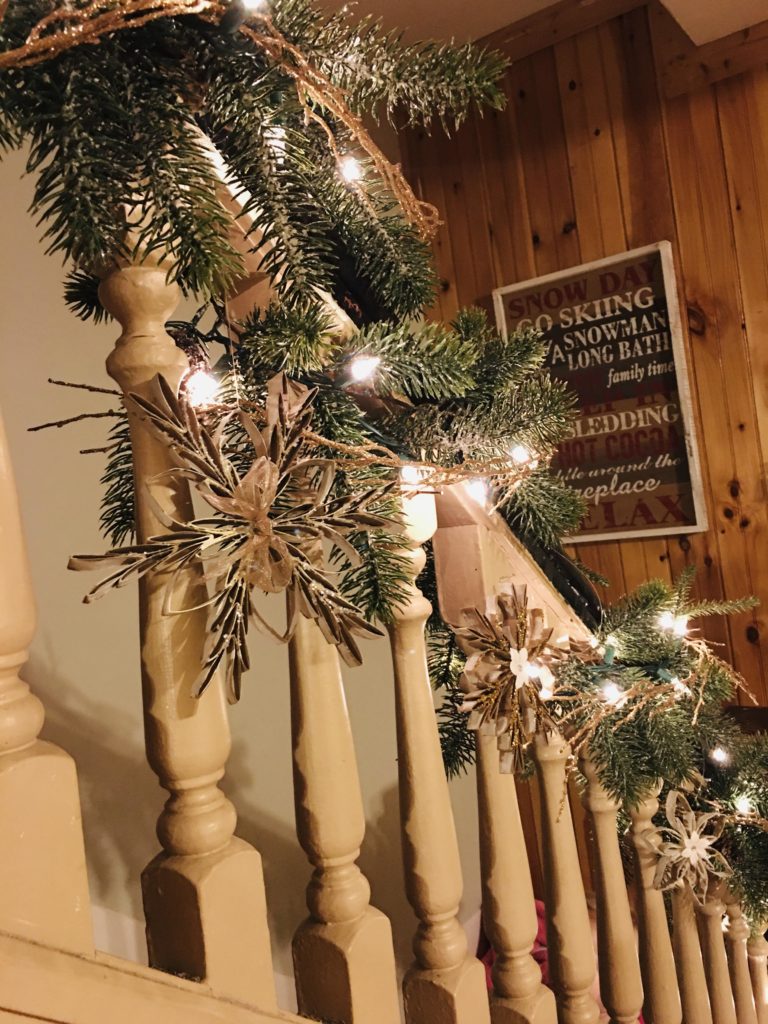 Take a moment to pin this! ??