Jump to recipe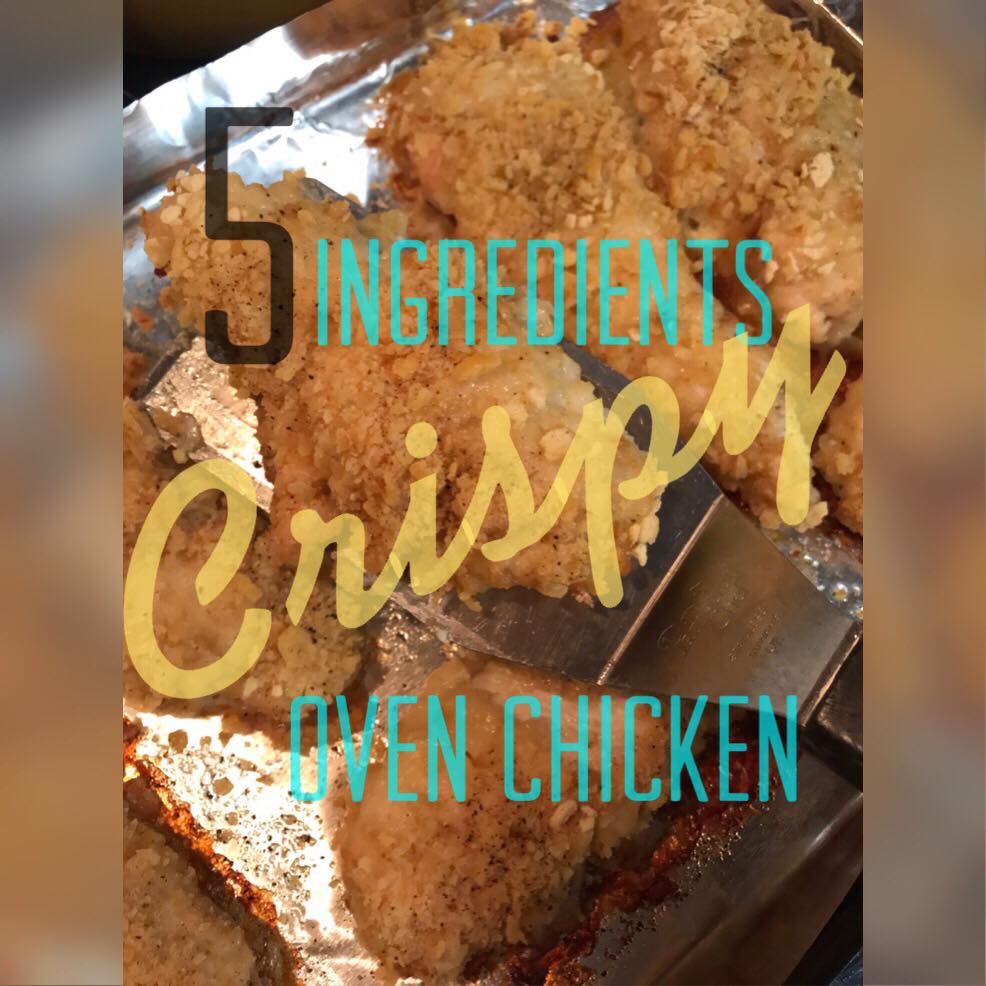 My mom has been making this chicken all our lives. We love it and my brothers hated mayo! Mom never told them it was on there!
I hope you enjoy this easy crispy oven chicken!
Winner, winner – Chicken dinner!
5 Ingredient Crispy Oven Chicken

Cuisine
American
Category
Sherri
Crispy Oven Chicken

Notes
Cook time depends on the thickness of your chicken. Make sure your chicken is cooked through.

Ingredients
Chicken (any kind)
Mayonnaise
Cracker Crumbs
Salt
Pepper
Instructions
Coat Chicken with mayonnaise
Roll in Cracker Crumbs
Salt and Pepper on both sides
Bake at 350 Degrees till chicken is cooked thoroughly
Enjoy!