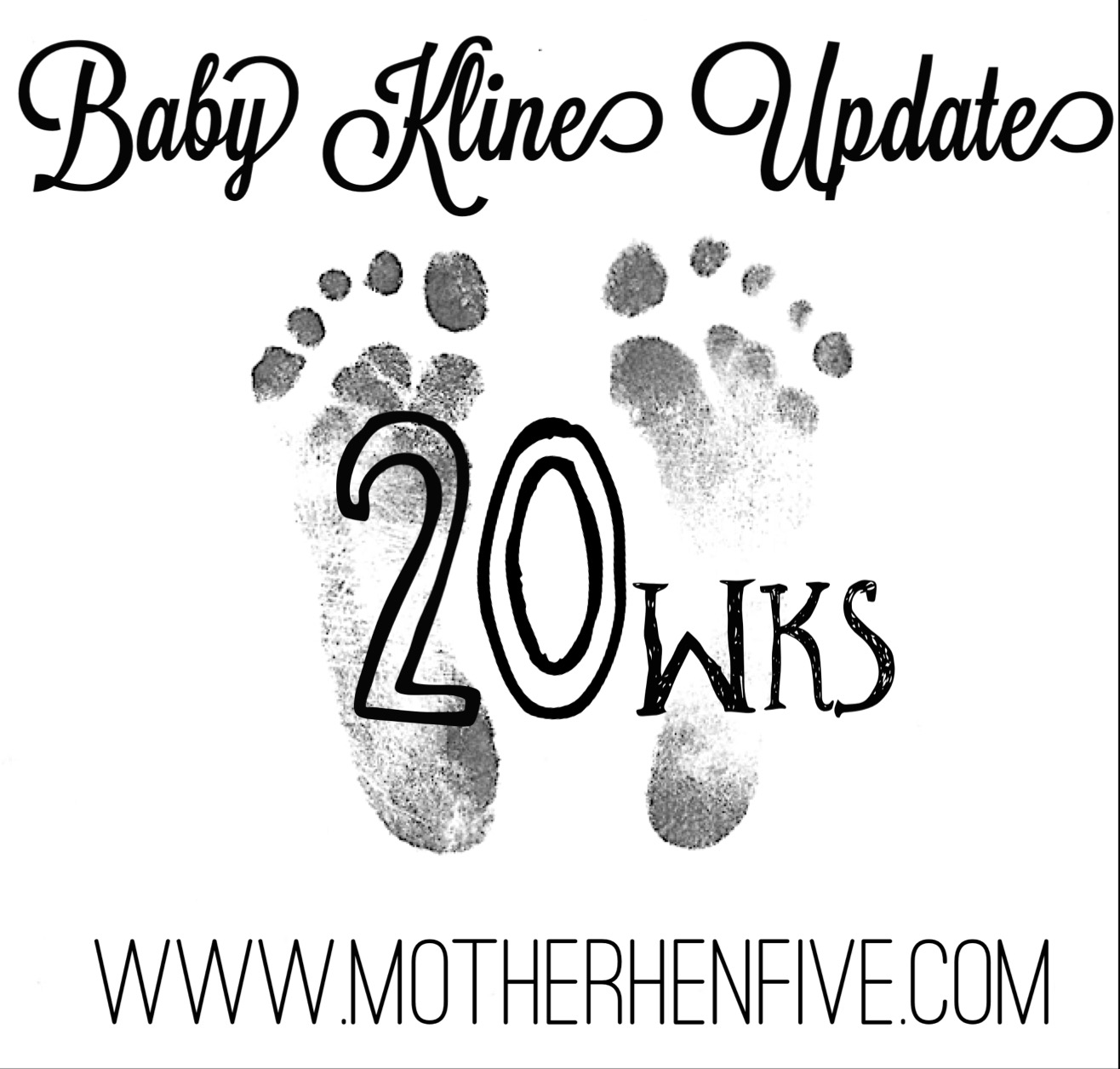 Wow! What a crazy couple months we have had. From a big "scare" to the suspense of finding out the gender, we have had an exciting journey so far!
Our big "scare" or "surprise" started a few weeks ago. (In my mind it was a big scare, and I think you will realize what I mean really soon!) Because of finances, I needed to transfer all my records and appointments to the OBGYN at Nason in Roaring Spring, PA. My first appointment I went by myself because I thought it would be all paperwork and nothing more. To my surprise, I was able to hear the baby's heartbeat for the first time! What a joy and a relief to hear the heartbeat and know that there is a strong healthy baby growing inside of me! I was disappointed that my husband wasn't there, but was glad the doctor let me record it on my phone for him to hear later that evening. The doctor said it was strong and everything sounded great, she cleaned the FREEZING cold jelly off my belly and said, "Ok, I'll be right back."
Previously, she had told me that scheduling an ultrasound wasn't necessary because I was measuring right on target, the heartbeat sounded great and strong and I wasn't having any complications. So her walking out of the room without a reason kind of caught me off guard. While I waited patiently, my mind was racing … why she would leave and be gone for several minutes. Soon she entered back into the room, sat down in front of me and told me that she heard a really strong heartbeat…on BOTH sides. I just stared at her and said, "As if there is more than one?" She chuckled and said there is only one way of knowing for sure. Normally if it is really strong on one side, there is a bit of an echo or its more faint on the other side. If you want we can get you an appointment scheduled to find out for sure. The soonest appointment they could make was a week away! The wait was intense and long. I have already stated in a previous post, that we weren't planning on having one right away…LET ALONE TWO AT THE SAME TIME!
When my husband came home that evening, I asked him to come and sit down beside me and listen to the video I had recorded of the heartbeat. After he listened to it, I started to explain what the doctor said to me. He was catching the drift before I could finish, and he kept putting his finger over my mouth and saying, "Shhhh shhhhhh don't say it…don't say it." I was laughing/crying all at the same time saying we will not know for sure until next week.
The next week we both anxiously walked into the technicians room and I laid on the table. She told me before she started that she loved telling people they were having twins! While she was prepping me my mind was racing and I couldn't wait to find out if we were having one or two! As soon as she touched my belly I could visbally see that there was only ONE! An unbelievable wave of relief came over me and I was thanking the Lord he is giving me the opportunity to carry one before the chance of carrying two!
Over the next few weeks we continued with appointments and anxiously waited to see if we were having a girl or a boy! I wasn't going to start the nursery or do much preparation until I knew for sure what we were having.
The anatomy scan was scheduled for this past week and we were asked right at the beginning if we wanted to know boy/girl, if she could tell. I quickly responded with a, "YES MA'AM." The baby was in a really bad position so it took a long time to get all the pictures she needed. After about twenty-five minutes, she said, "ok! are you ready?"… I said, "Yes", and she said, "Its a GIRL!" My husband said, "There are way too many girls in the Patterson family." I just laughed and a few minutes later she confirmed, when the baby was in a better position, that we are indeed having a little girl!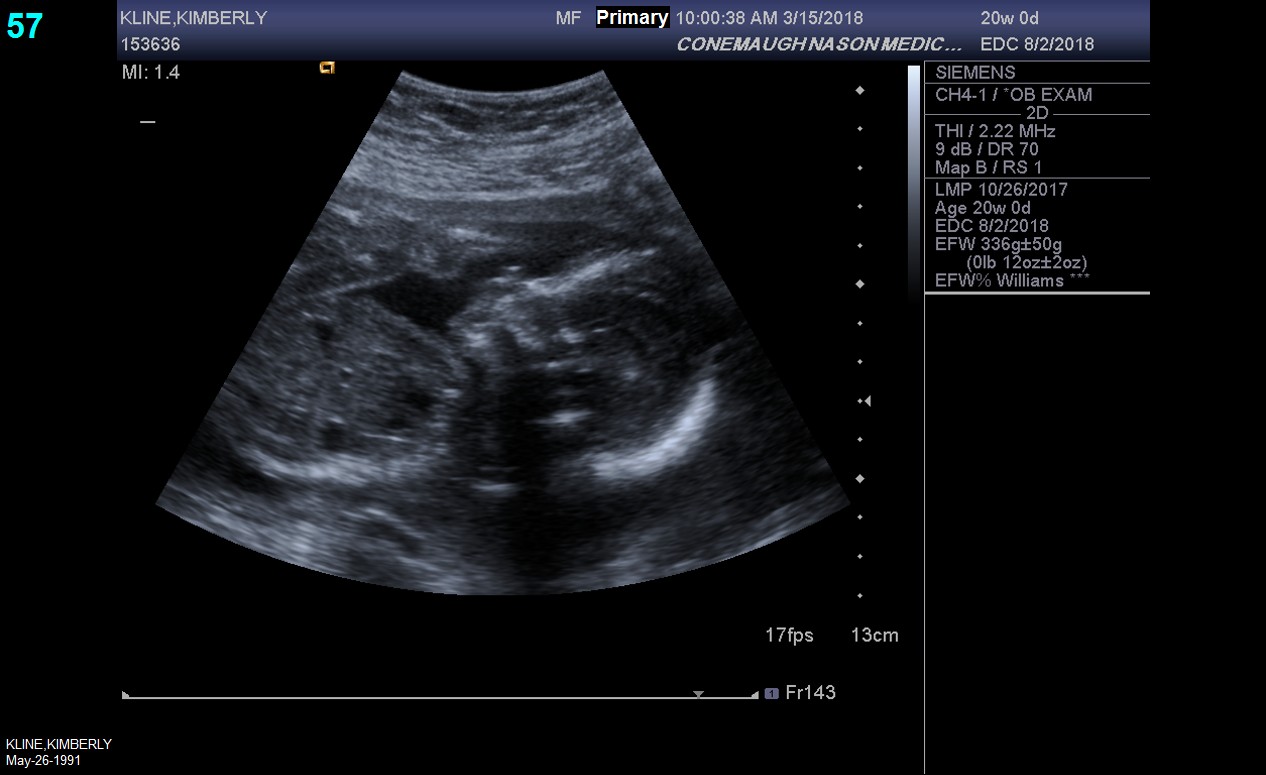 I will admit that although pretty much everyone was hoping for a boy, a wave of relief came over me that I was not entering a brand new territory of having a little boy. (Although we still want a boy someday.) All I know is girls and I know that I can handle the "girl stuff."
In the very early stages of finding out and starting to think about names, my husband said if we had a girl he wanted to name her after his mom. So my mind instantly went to work! His mom's name is Lisa Ann Kline and my mom's name is Sherri Lynn Patterson. One day at work, it hit me! We can combine the two! I like calling people by their middles names so I knew I wanted the first and middle name to go well together so we can use both. We are so pleased to announced that come the end of July beginning of August, we will get to meet our little AnnaLynn (pronounced as one word) Kline!