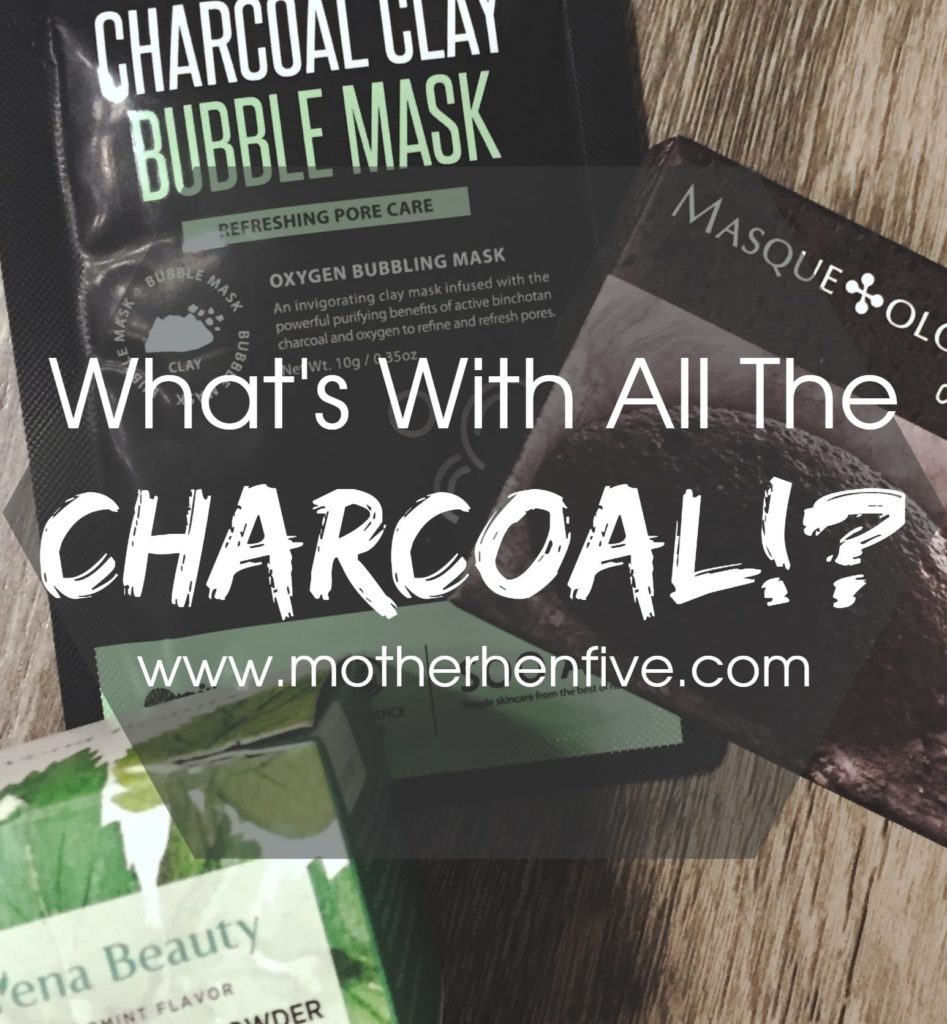 I'm sort-of late to the whole charcoal thing in beauty! Seriously, though…what's with all the charcoal now?! It's everywhere…I thought we only needed charcoal in our mascara!! That was enough for me! The most I've used is charcoal pore strips from Biore' and honestly…I feel like they just make my pores black and I can't quite rinse it out!! So, I never got into it. That was a long time ago…like when it was first a "thing". So now that it has gotten way bigger I decided to try a few things out and let you know what I thought!
I tried 3 different things…
1. Charcoal Teeth Whitening.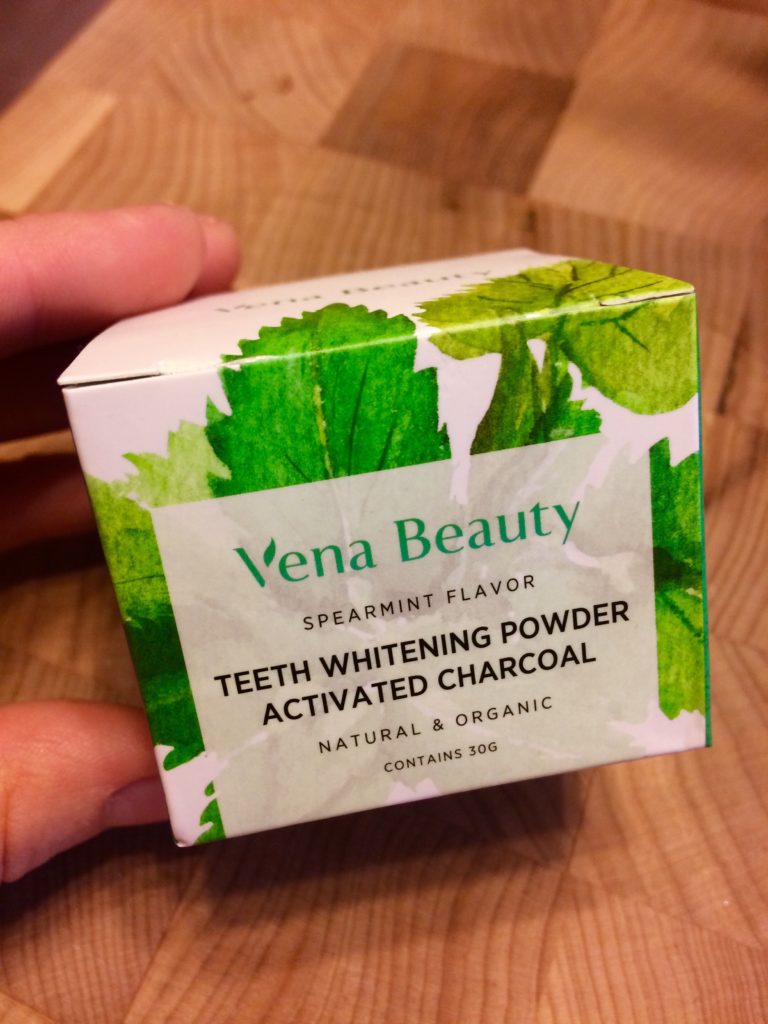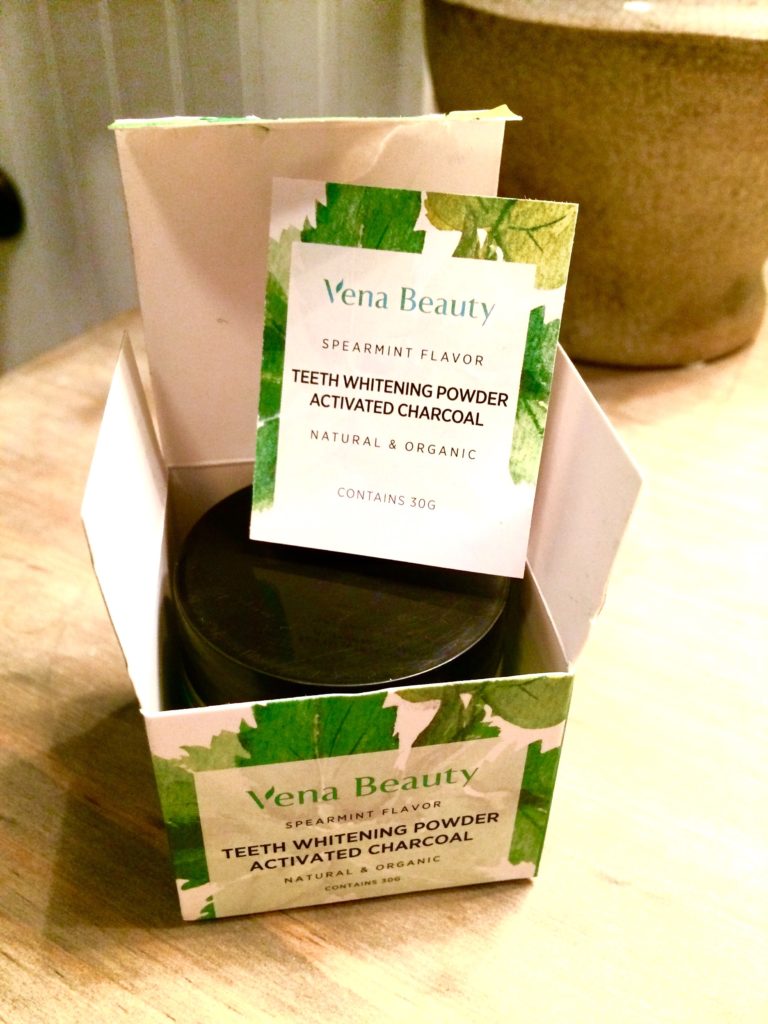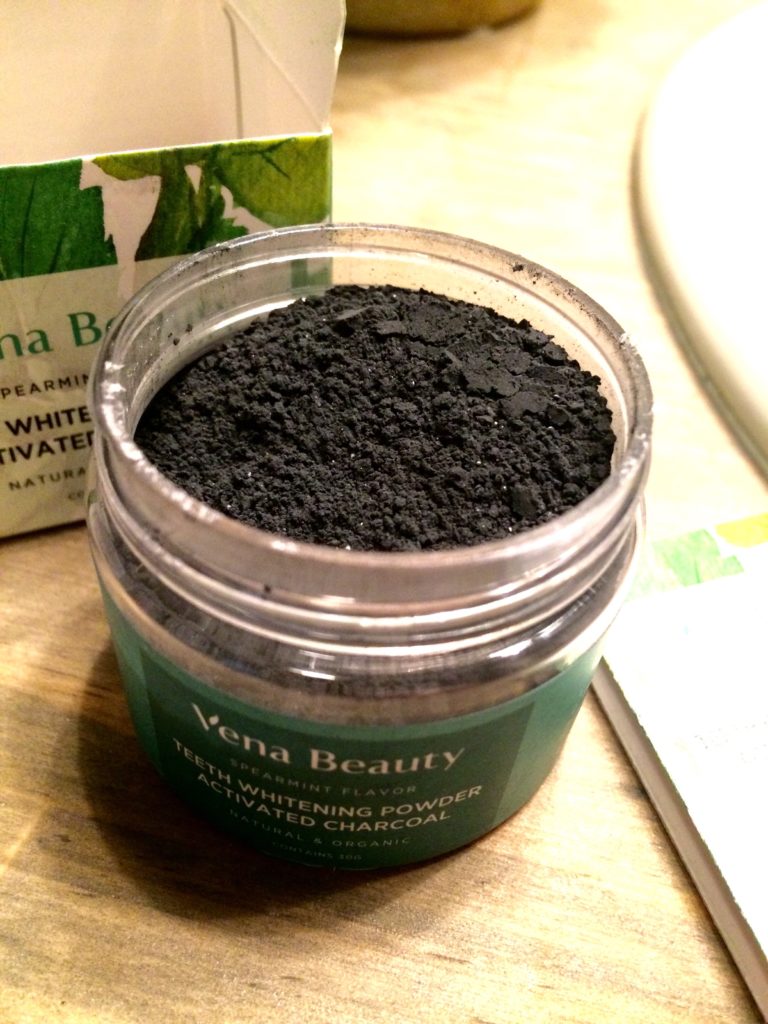 Ladies…this stuff was so…um….nasty!!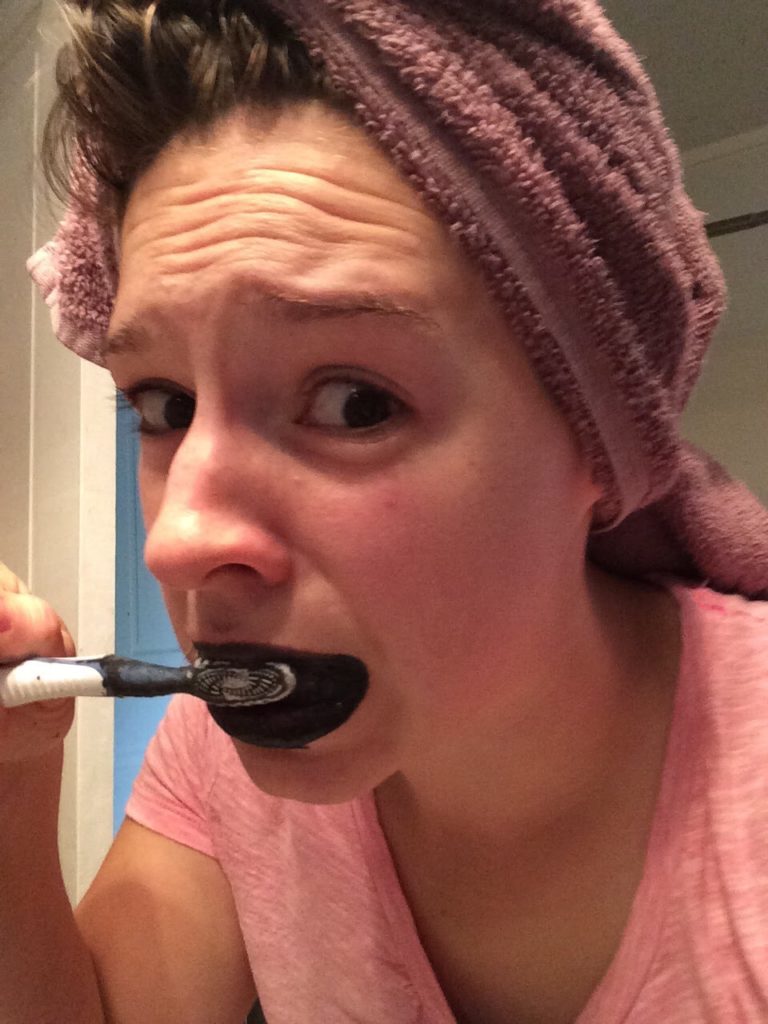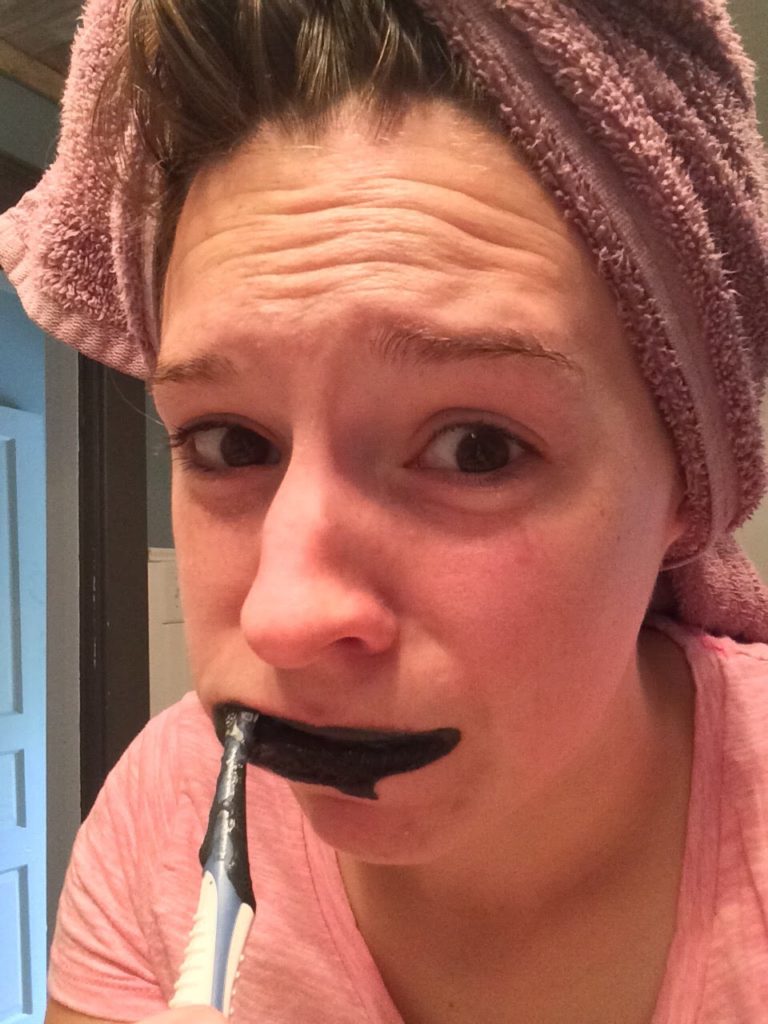 I don't know how to put it nicely…so I won't! When I brushed my teeth I was just grossed out by the look of it. And the look of it in my mouth. Hoping my husband won't come in and wonder what in the WORLD I was doing!! Lol I brushed my teeth more than once with this and I can't even say I noticed any difference. Every time I brushed my teeth I had to rebrush them afterwards to get the black out of my gums and out from between my teeth. No matter how much I rinsed and sloshed water in my mouth brushing again couldn't be avoided! And my tooth brush! My poor toothbrush. I couldn't get all the black out of it! So if you do decide to ever use this you better designate a special toothbrush for it! ? So I don't recommend this product…maybe it's awful, but I'd rather spend the $50 on Crest Whitestrips I know are easy and I'll actually use. I know they work too!
So this was a no!
2. Charcoal Bubble Mask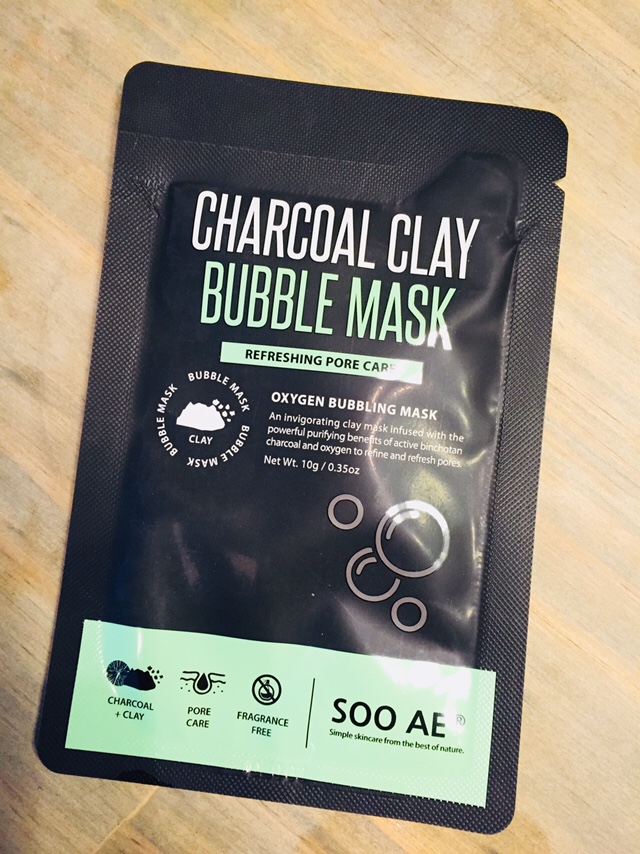 I'm late for the whole bubble mask thing too! Haha I'm late to a lot of trends these days! ??‍♀️
I actually enjoyed this! The biggest plus is it works really fast so if you're like me and you don't have a half hour to dedicate to a mask very often this is a nice choice! It bubbled up so fast I didn't get a really good before picture of the mask…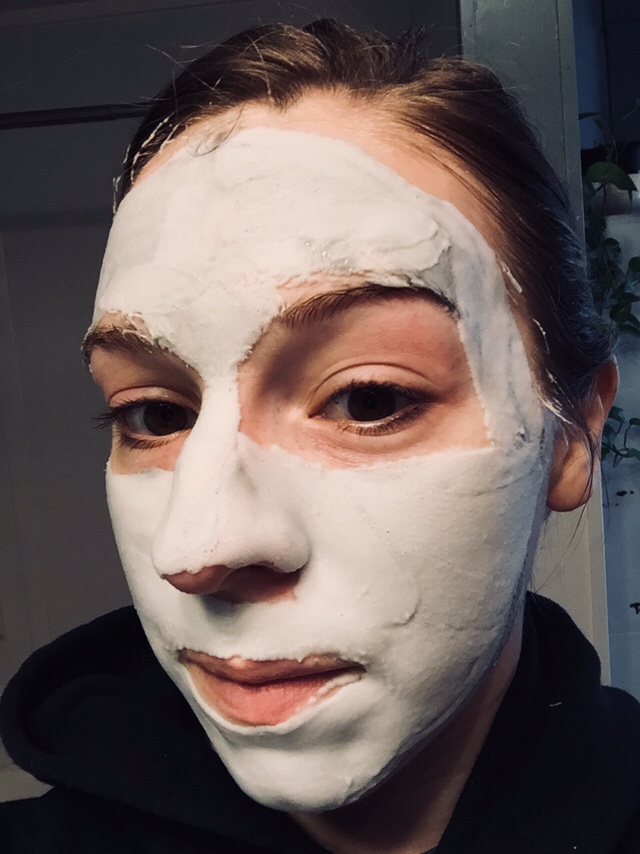 This is what it looked like! Even in this picture, it had started bubbling already! It's a nice sensation on the face!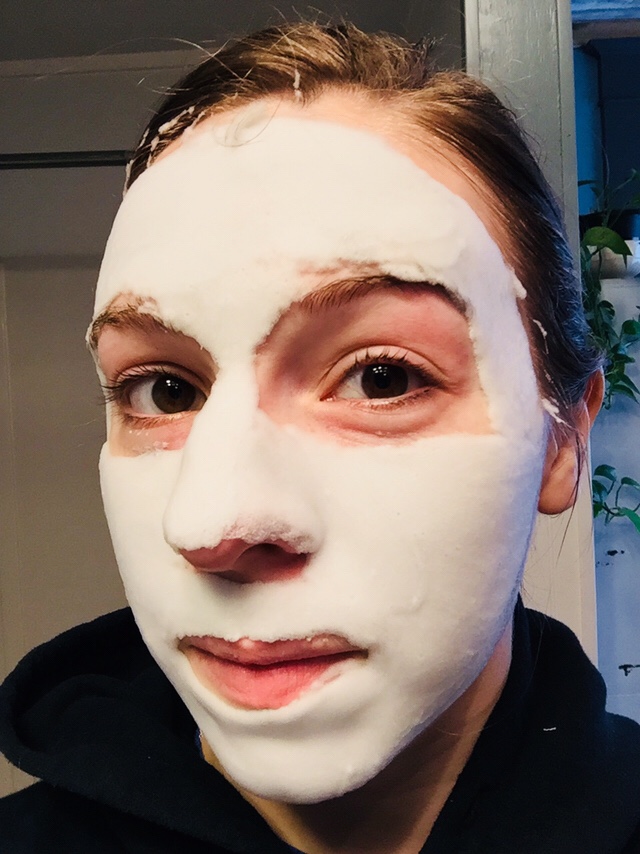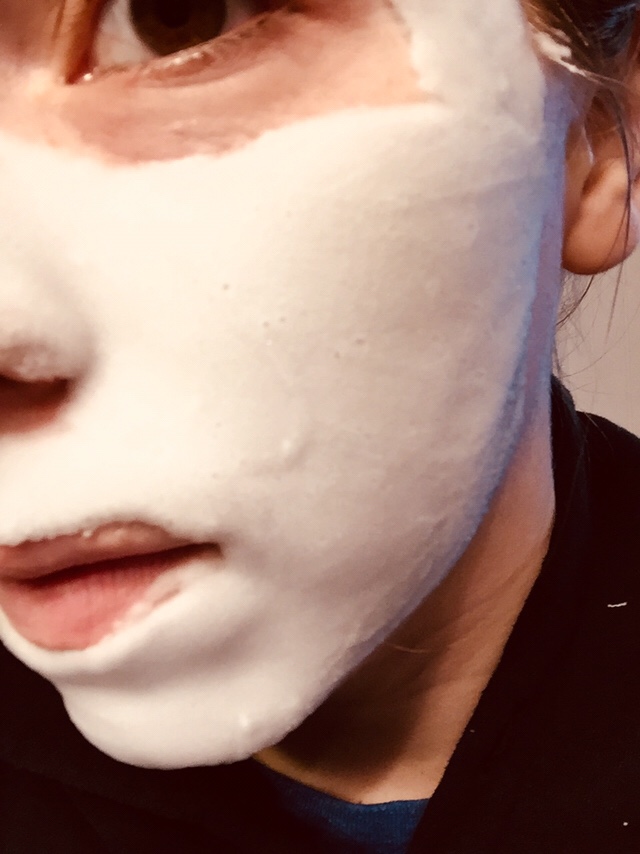 Then it bubbled! The bubbles are so tiny your mask looks almost like a thick layer of shaving cream even though you feel the bubbles popping on your face! Once you let it bubble for literally seconds…you wet your fingertips and massage your face. It will keep bubbling up as long as it's on your face! So you could repeat the process over and over if you wanted. Then you rinse it off! This was so quick I was able to do it while my kids played in the bathtub behind me!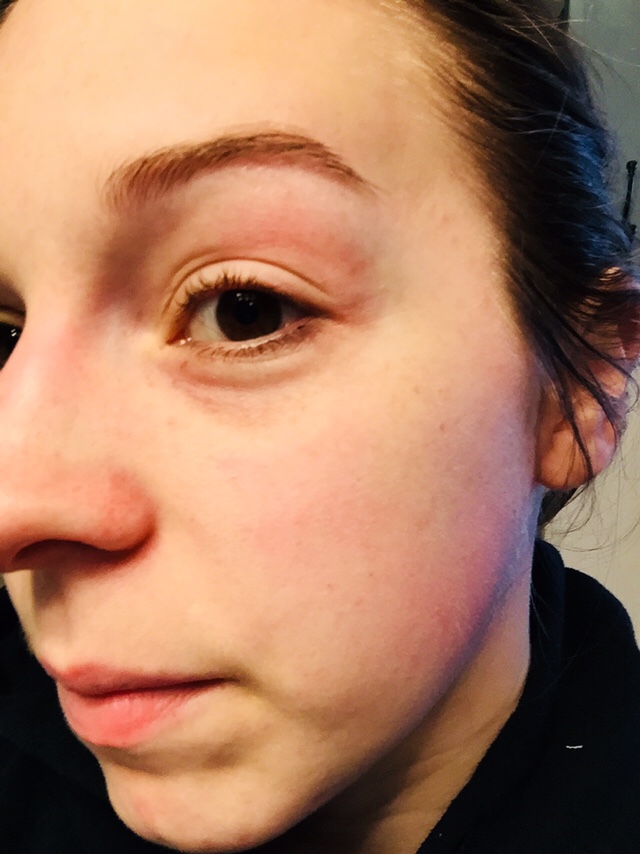 Now world you've seen me without makeup! ? It made my face feel very clean! Definitely needed to moisturize after but I always moisturize my face after washing anyways (if you read the 3 Beauty Habits I Started At 13! post then you already know this 😉
I give this a thumbs up!
3. Charcoal Pore Cleansing Bar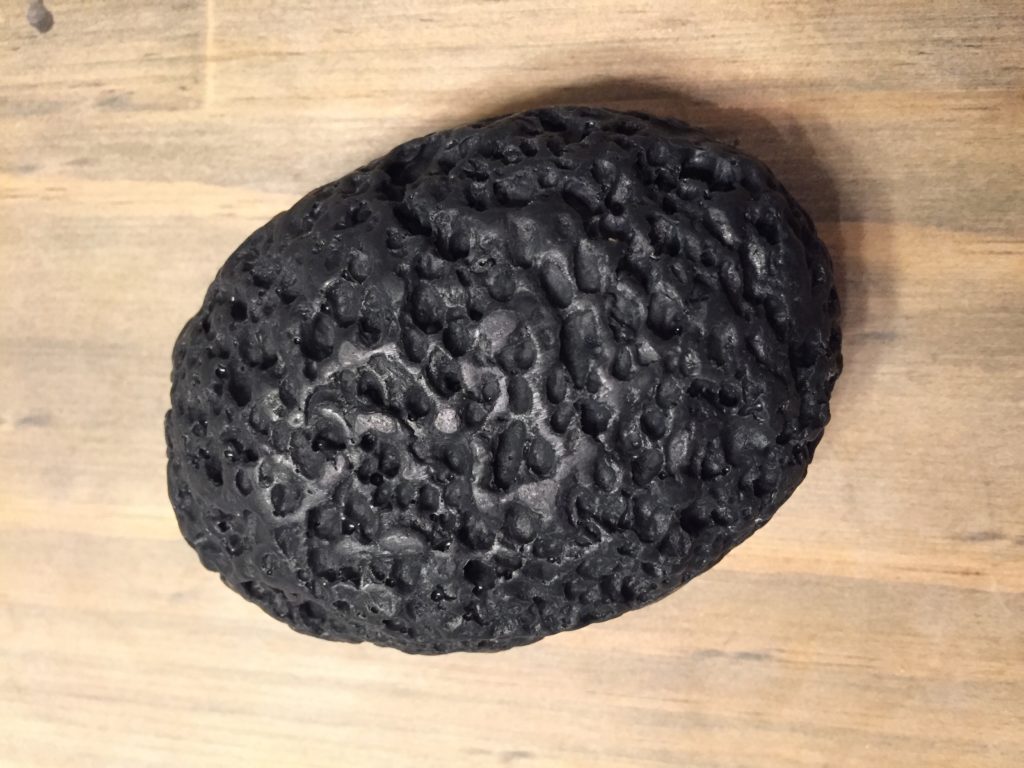 I failed to get a picture of it in the box! Sorry! This looks like something that fell out of the sky!! Lol But this is my FAVORITE product I tried! I was pleasantly surprised because I honestly thought this was dumb. I'd use it once to let you ladies know it's pointless and never look back! No!! Guys….this smells AMAZING! It smells amazing in a spa-like way! You can use it on your whole body but I use it on my face! It takes all my makeup off…and I think my skin has looked amazing when I used this! I've noticed a big difference in the softness of my skin and clearing up some too! It doesn't make your pores black…
I lathered it up in my hands so I could show you it isn't this intense black that your smearing all over your face…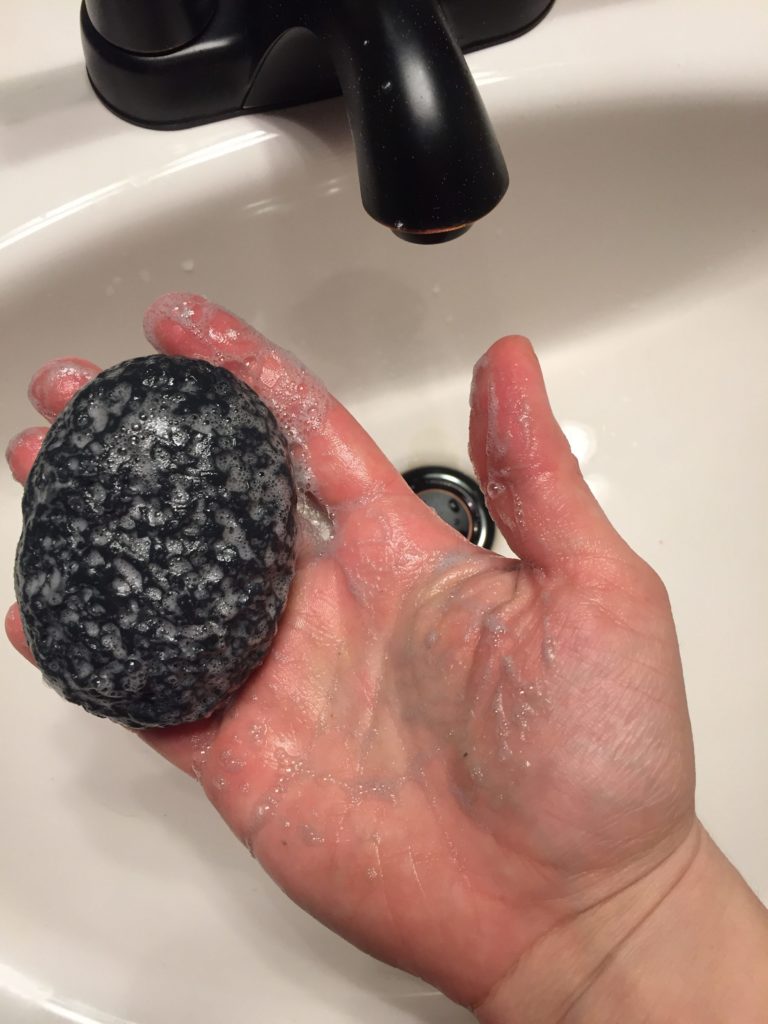 It's barely even gray! It's so quick too… just run between hands and clean your face! Easy peasy…
I got mine at Walmart and they only had one other brand that sold something like this but it was a couple dollars more. I'm so glad I got this…I'll be repurchasing for sure! The smell alone gets me every time! Because it was almost $5…I know? I probably won't use this on my whole body except for every once in a while. By doing that, it should last me a long time!
Keep coming back! You never know what else we might be trying!! Has anyone else had luck with any charcoal beauty products!?