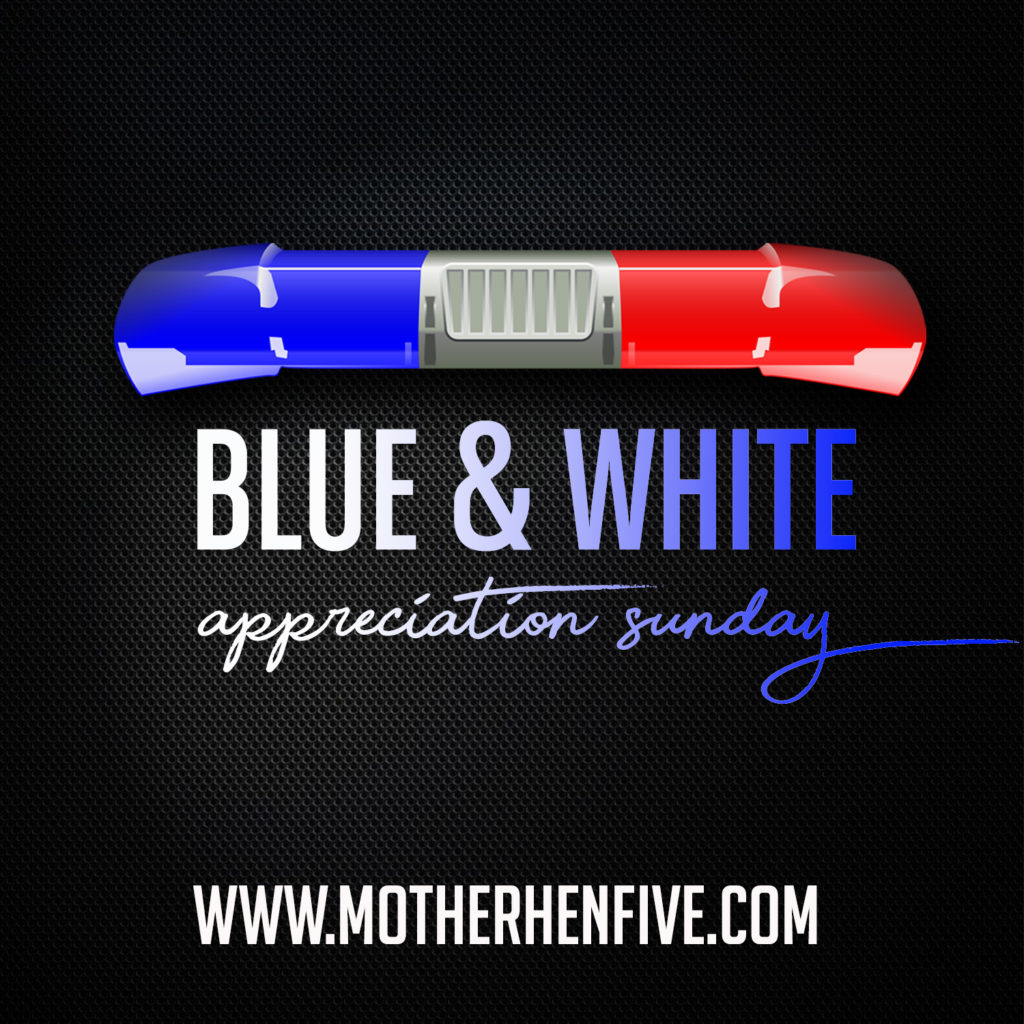 Our church hosted a special Sunday to honor our local law enforcement. Here are a few ideas I wanted to share! I designed the flier with all the details below …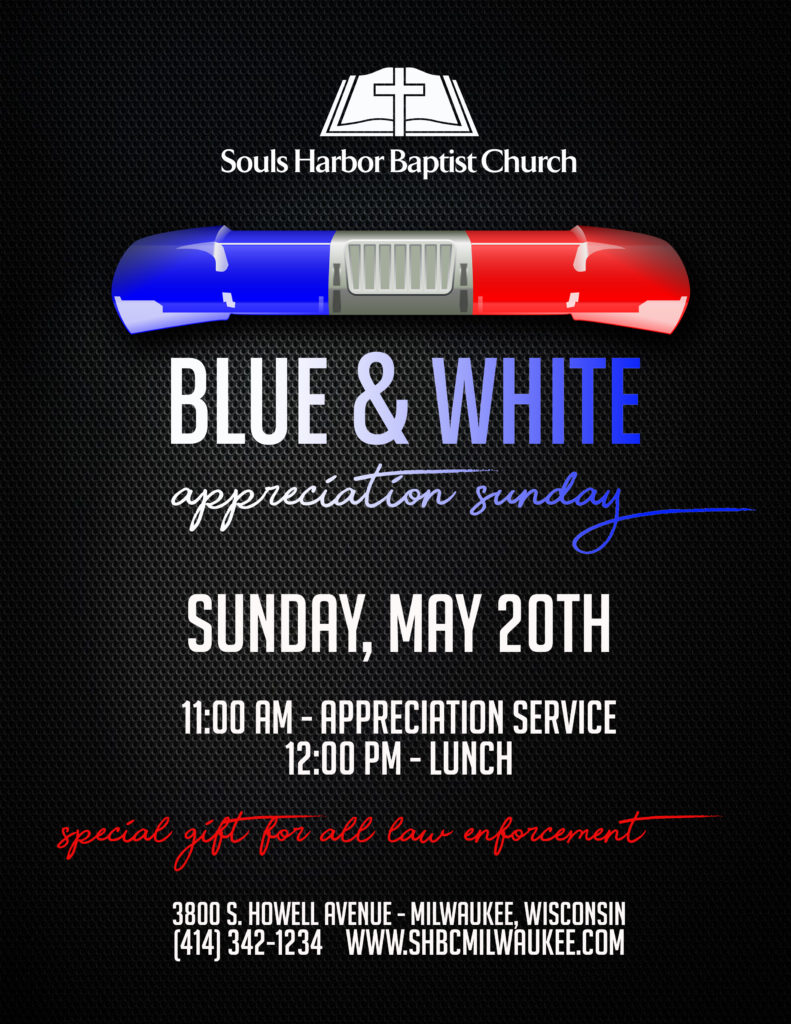 We obviously used blue, white, and black for our colors. I didn't want the theme to be too juvenile, but I'm happy with how everything turned out!
I found these balloons
and Party Bags
from Amazon. I tied the balloons to a glass tea cup to anchor them. After I placed the cup in the bag I filled it with coordinating tissue paper from the Dollar Tree. The helium tank was about $25 at Hobby Lobby (with the 40% off coupon). Blowing them up an hour before Sunday School was a little stressful, but the helium only lasts 5-6 hours. So be warned!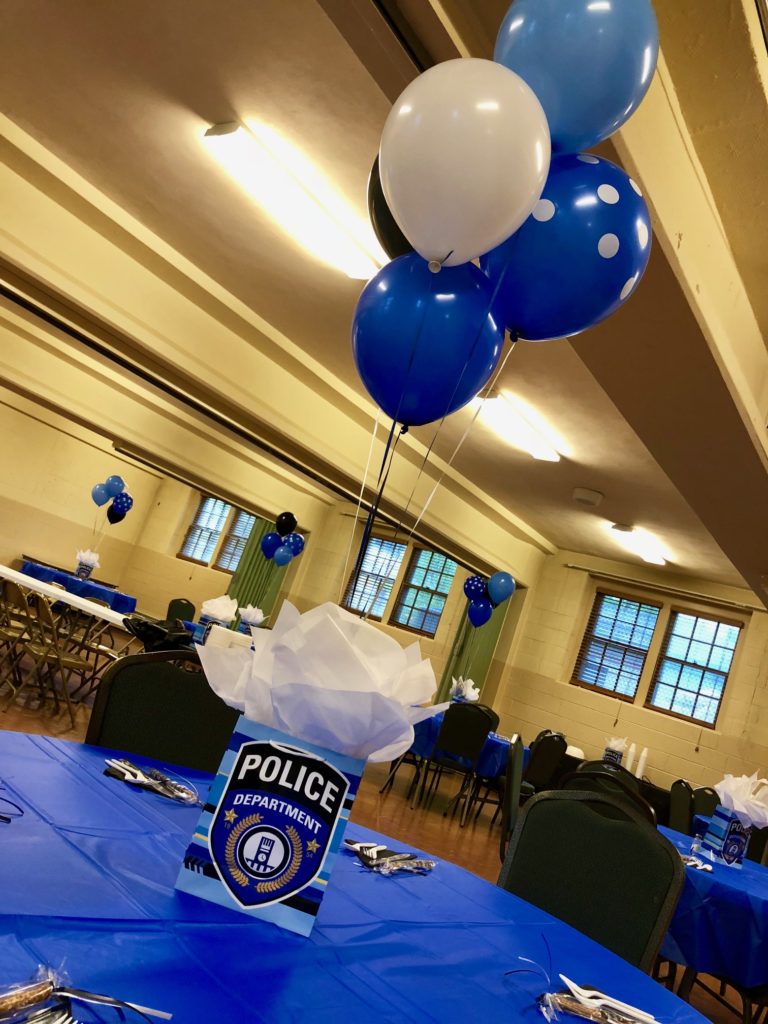 I had a small work party at my house and we made these chocolate covered pretzels. The sprinkles are from Walmart, they had every color shade imaginable in the Wedding Department!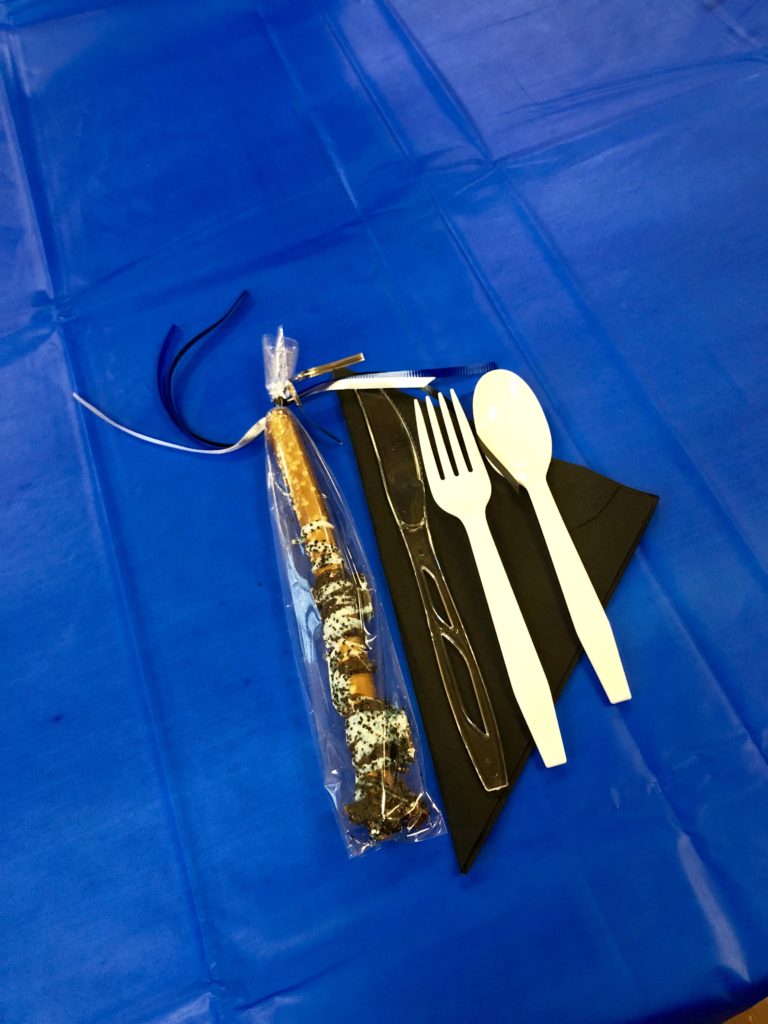 We had these custom parachord keychains made by our friend Desi (from TX). Each officer recieved one for being part of our service. You can message her on Instagram here if you'd like to order some for your event. They make great gifts!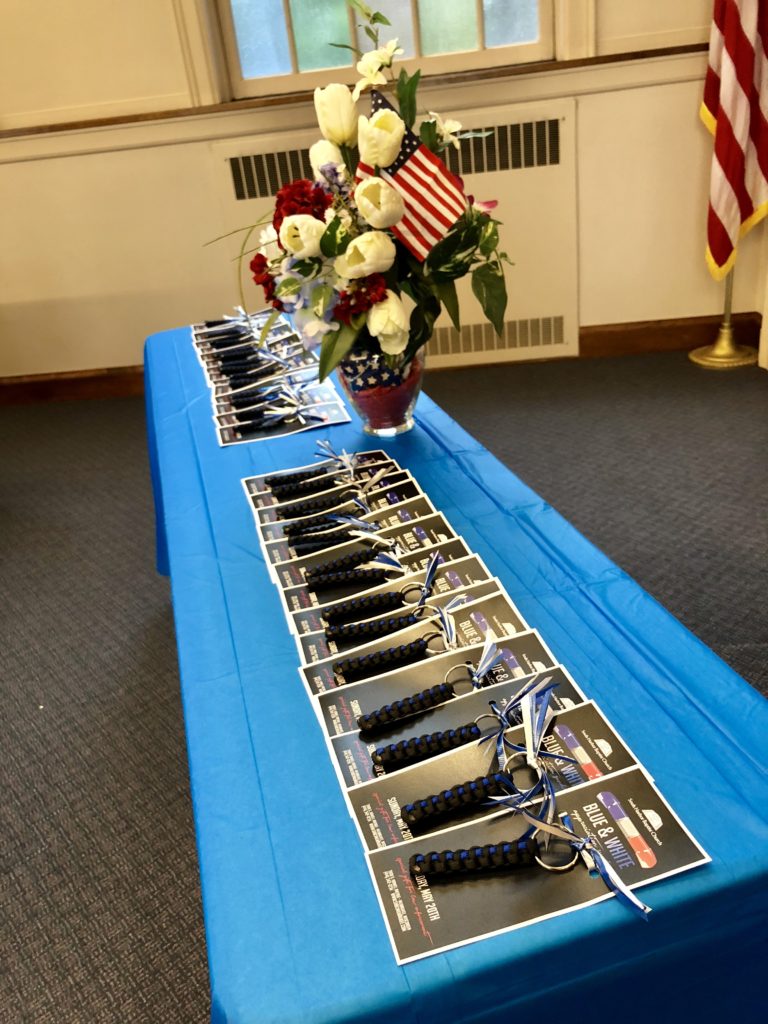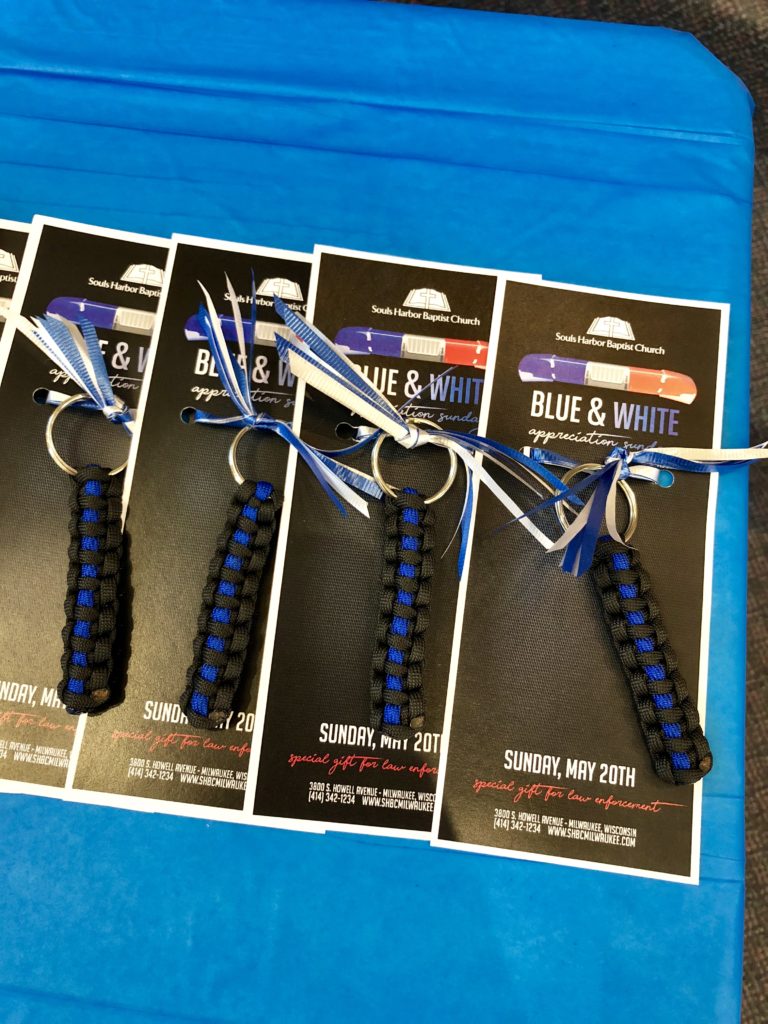 We had 4 different officers and over 5 new families visit that Sunday!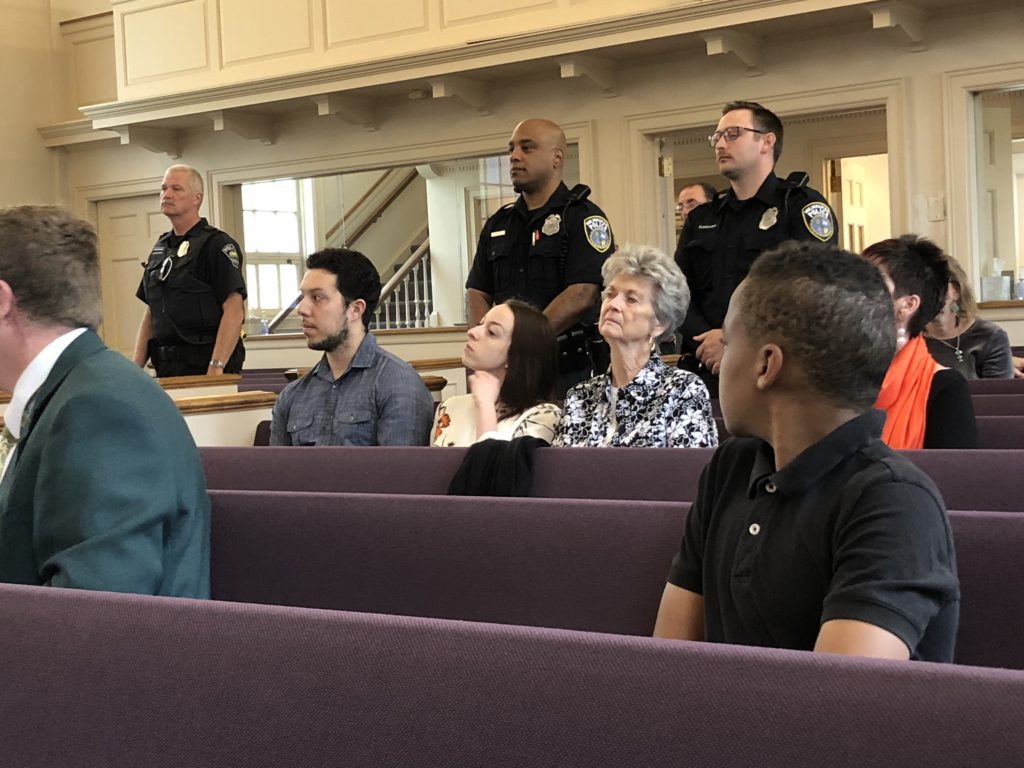 We had a special lunch at noon. Here was our menu …
– Baked Ziti (you can find the recipe here)
– Garlic Bread
– Salad Bar
– Lemonade, Iced Tea, Lemon Water, and Coffee
– Banana Pudding
– Chocolate Oreo Pudding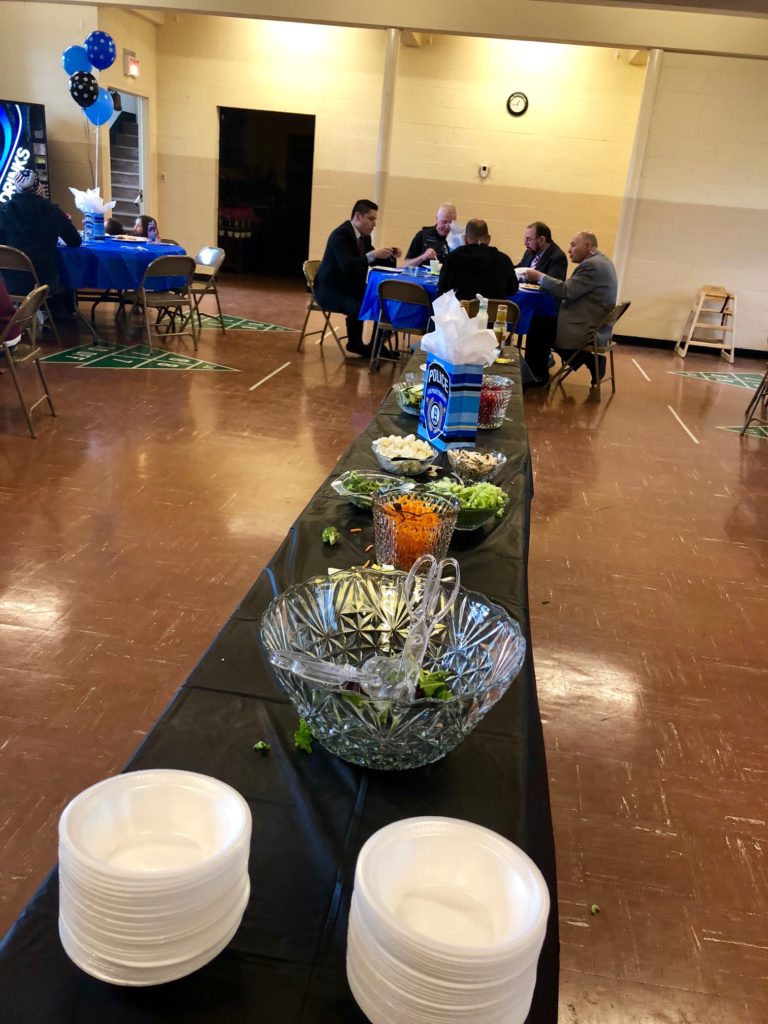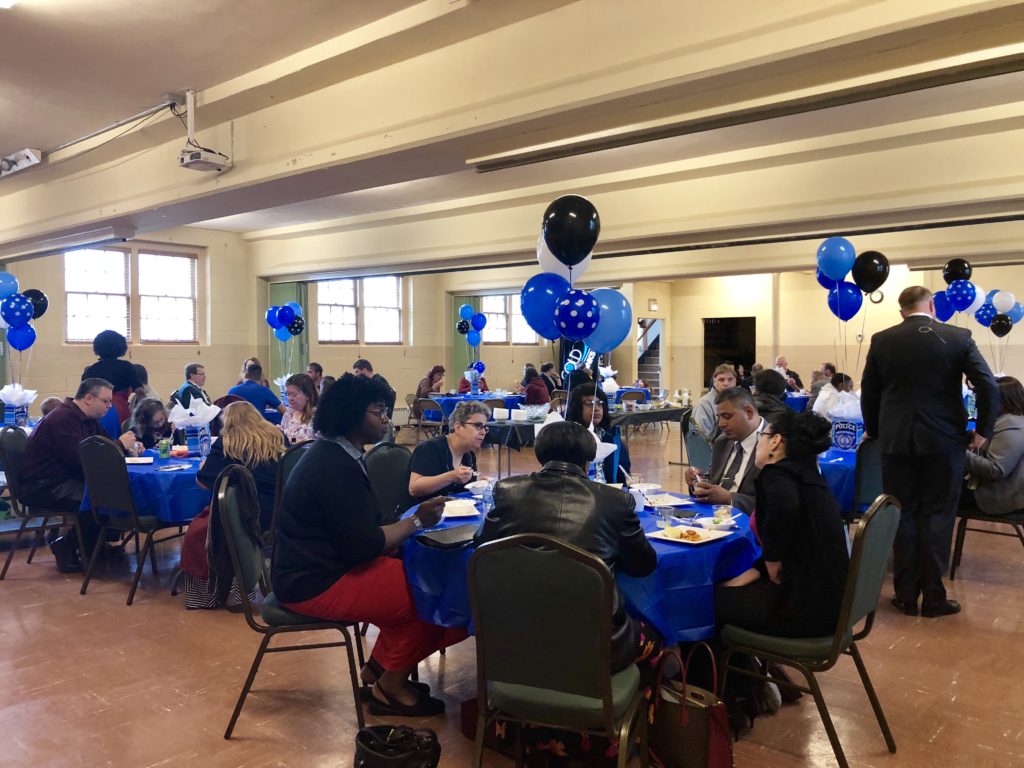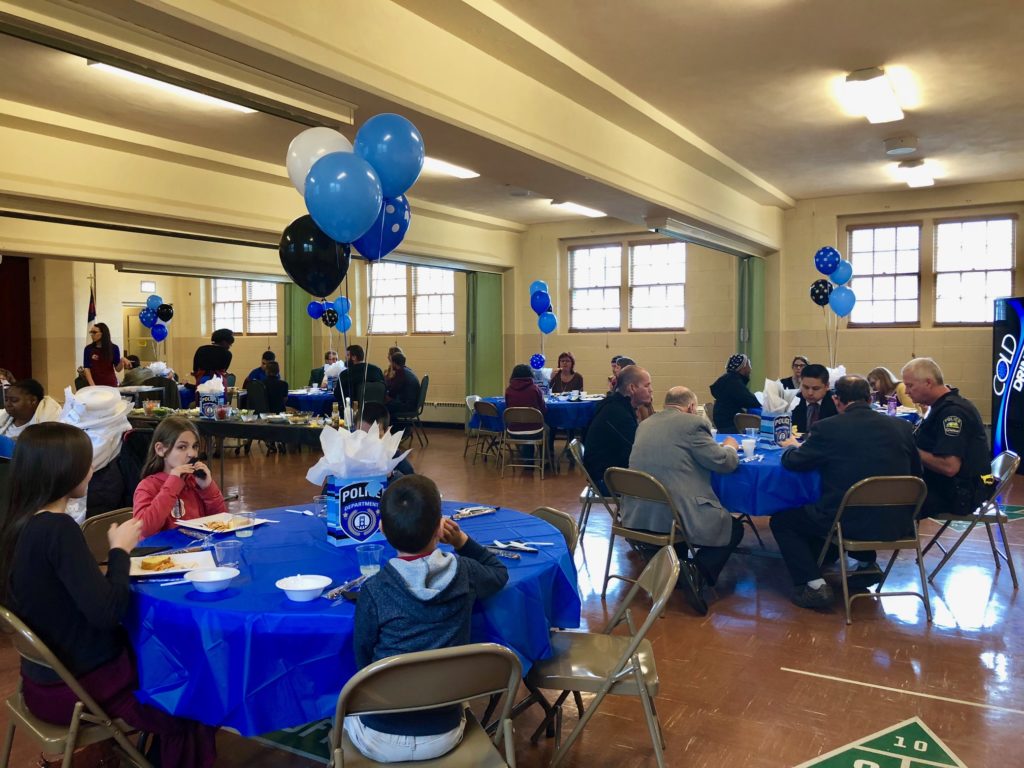 We had such a great Sunday! We have a great team of people that help put together these special events. I'm so thankful for their willing spirits!