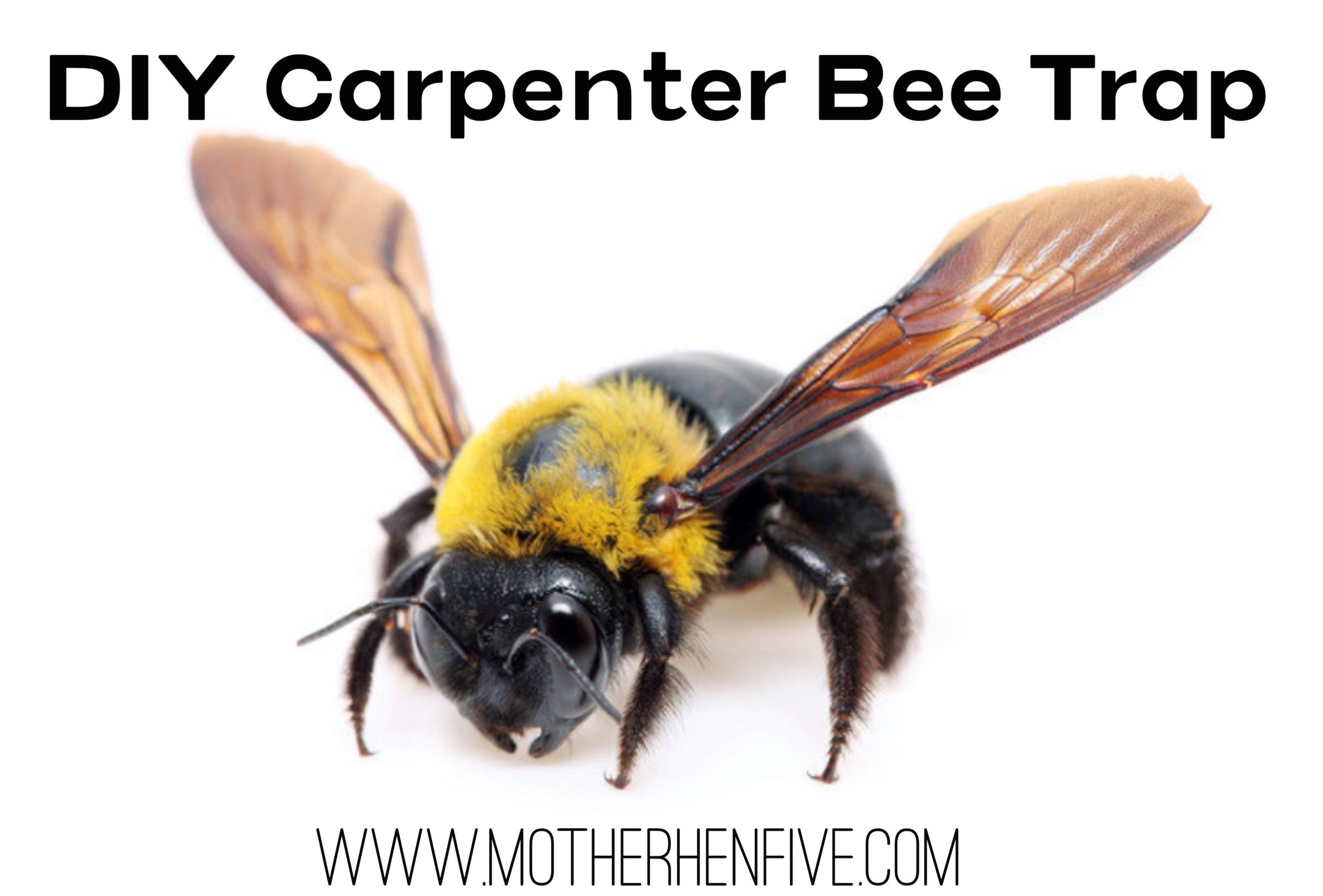 Summer is FINALLY upon us…or at least the warm weather is! With that warm weather comes BEES! I hate bees! (This may or may not have something to do with the fact I am twenty seven years old and have never been stung by a bee…and don't want to put that on my "things that have happened to me" list.) One of the things I knew I was going to struggle with when Will and I got married, was the carpenter bee problem he has on the porch! There are literally dozens of bees flying around during the day burrowing holes all through the porch, making it look like we have been sawing logs all day! It is a never ending battle. It may be ruining our porch, but the fact that when you get about halfway up the stairs and they come and swarm you about eye level following you up the stairs swaying back and forth, creeps me out! So I knew something needed to be done about it. My grandma was telling me about an evangelist that made a carpenter bee trap for my Aunt Becky and Uncle Luke, they were having the same problem with their deck! When they came to our church the following week, my husband and I got the low down on how it all worked. This infamous bee trap became a part of my birthday wish list. 🙂 My birthday was May 26th, so we went and got some hanging baskets for my porch and my husband built me one of these bee traps! I thought I would share the information so you can trap the bees and save your house!
First you will need to find a 4×4 piece of wood and a quart mason jar. My dad always has lots of scrap wood laying around so we were able to get a piece off of him. We trimmed the 4×4 down to about 4.5 inches…doesn't have to be exact but about 4″-5″ will work!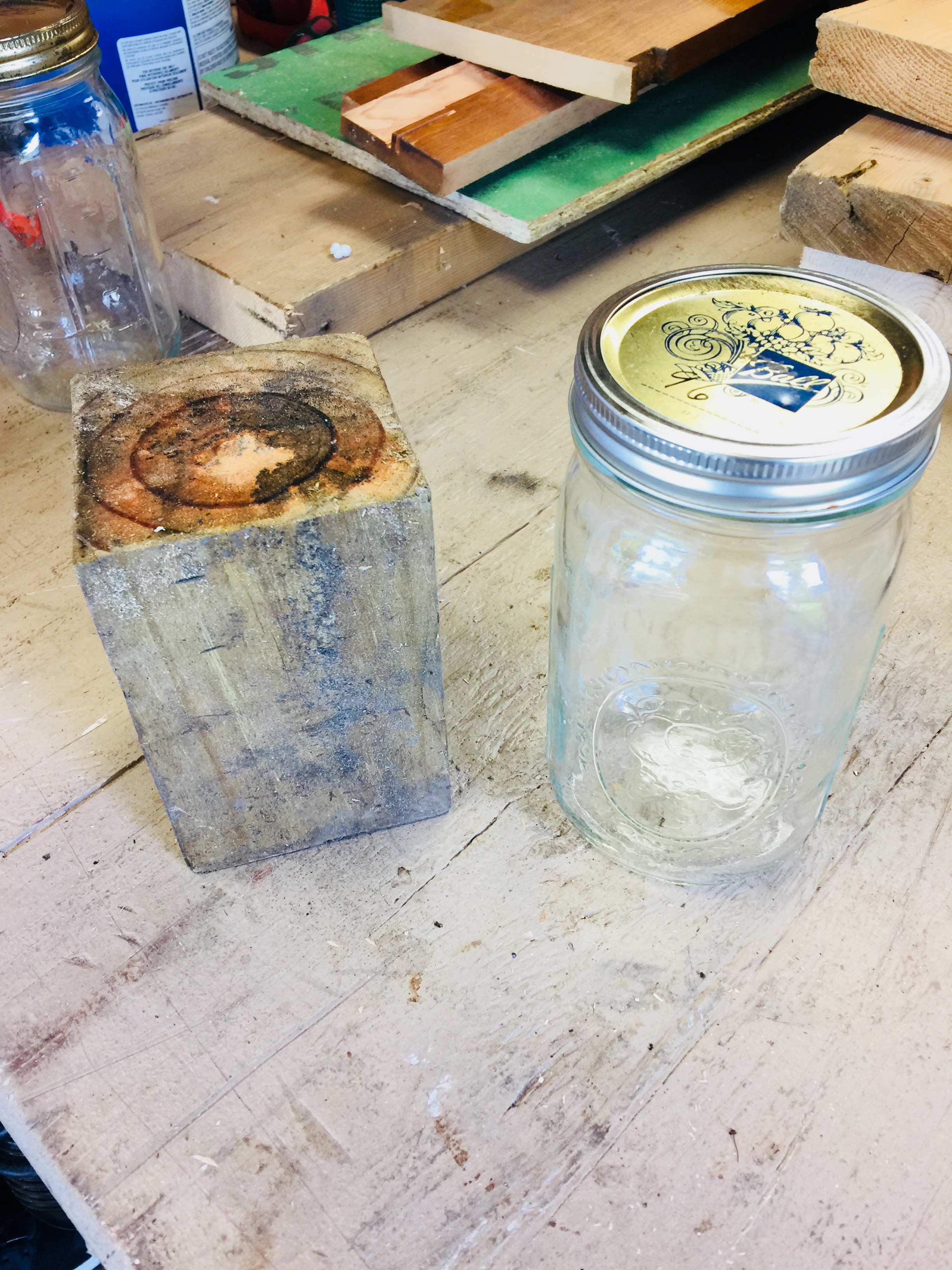 Next you will need to gather some hardware and paddle bits.You'll need a hook to hang it from (you can skip the hook and fasten it right the wall or post, but my husband wanted to hang it.), a chain, a 3/4″ paddle bit and a 1/2″ paddle bit.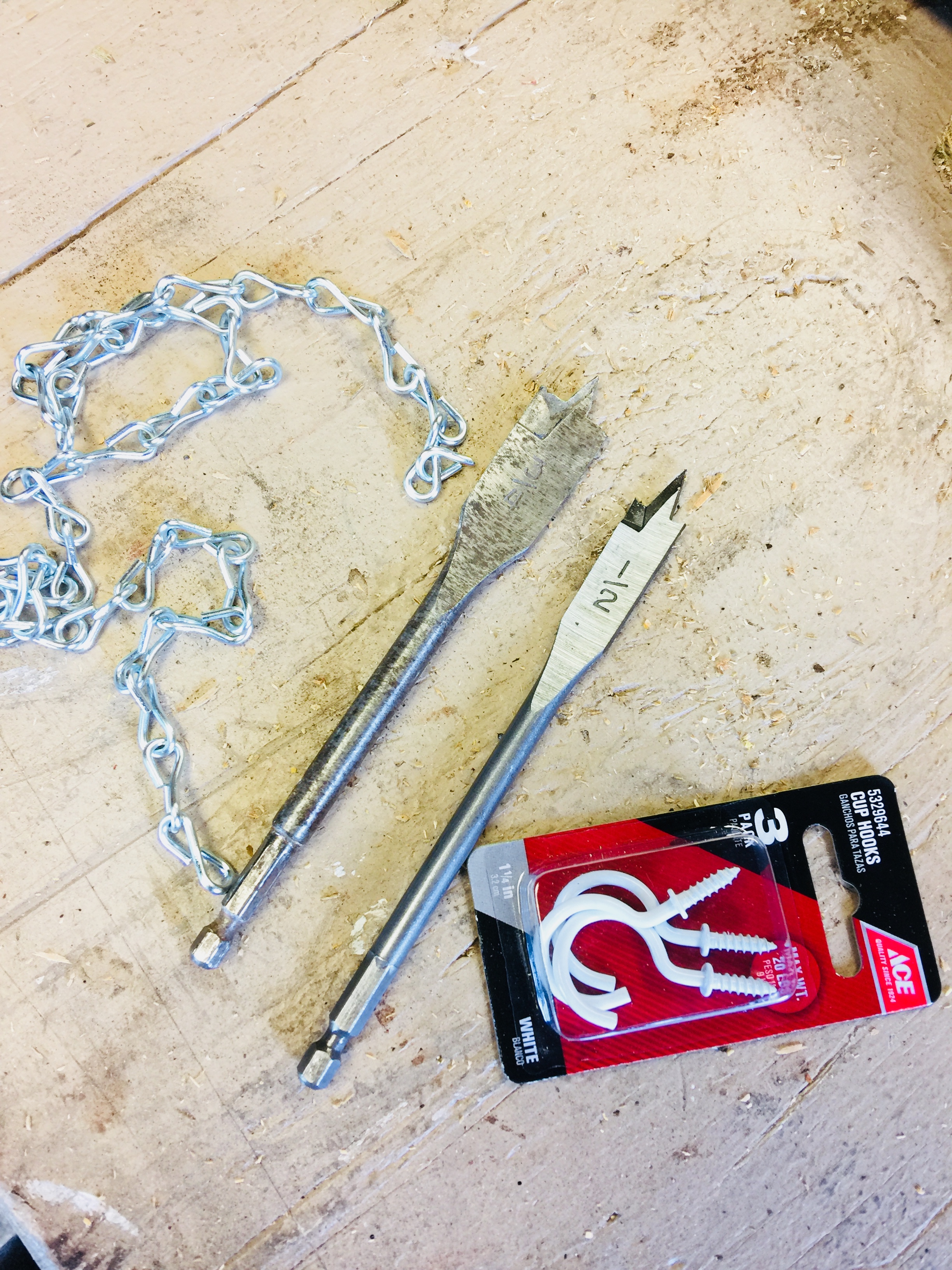 Ok! Now to get started take your 3/4″ paddle bit and drill a whole about 3/4 of the way right down the center of your 4×4.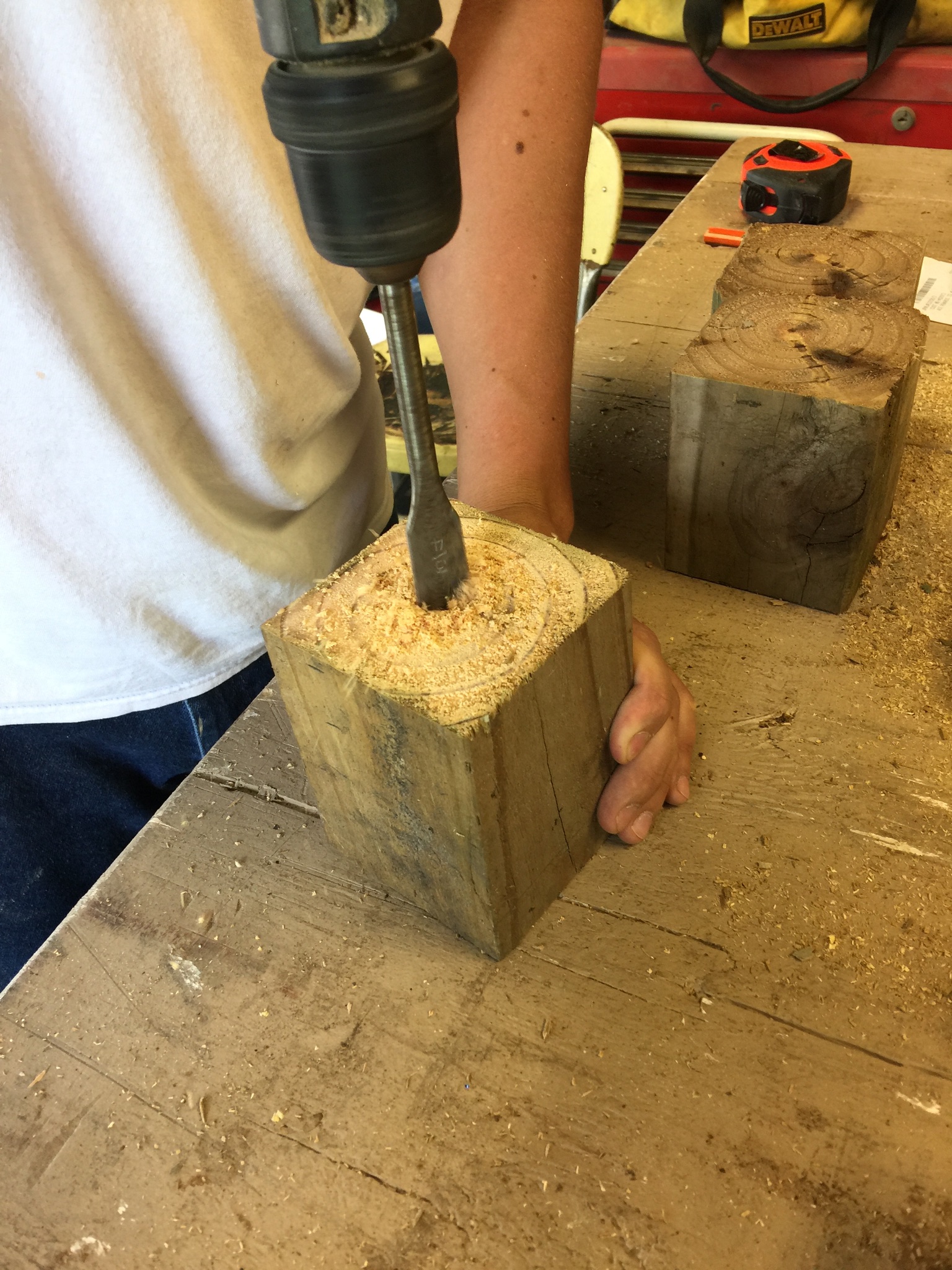 Next your going to take your 1/2″ paddle bit and drill a whole on each side of your 4×4 at an approximate 45 degree angle, connecting it to the whole right down the center. That is what makes it a trap. Once they "burrow" into that angle and crawl down into the jar, they cannot get back out!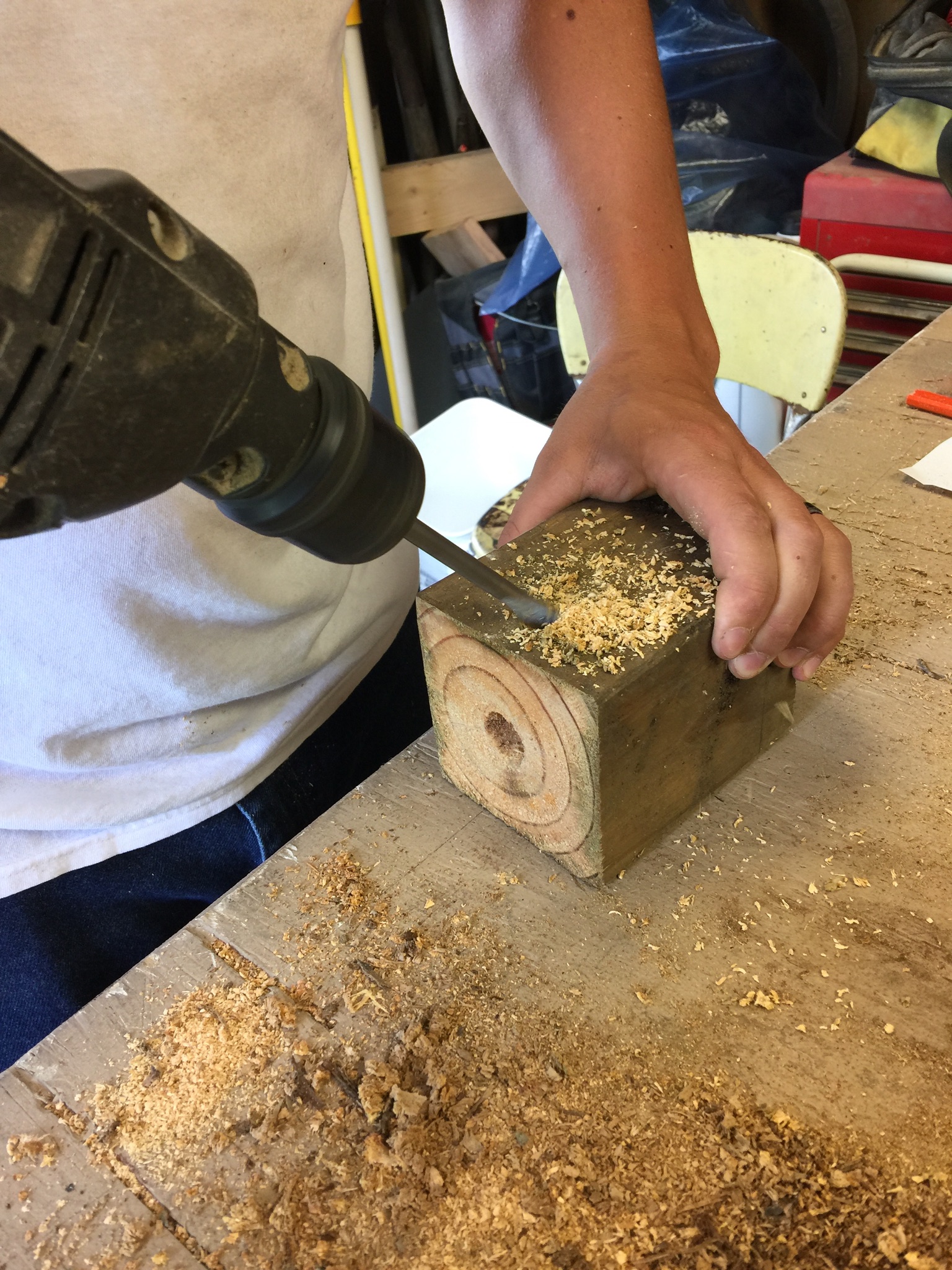 Next you will take the mason jar lid and cut a whole a little wider than the 3/4″ inch whole you drilled down the center of your 4×4. Then your going to nail it to the board. Two nails will do, and make sure you nail it on the corners. If you nail it through the holes you drilled at an angle, the bees will not crawl into your trap!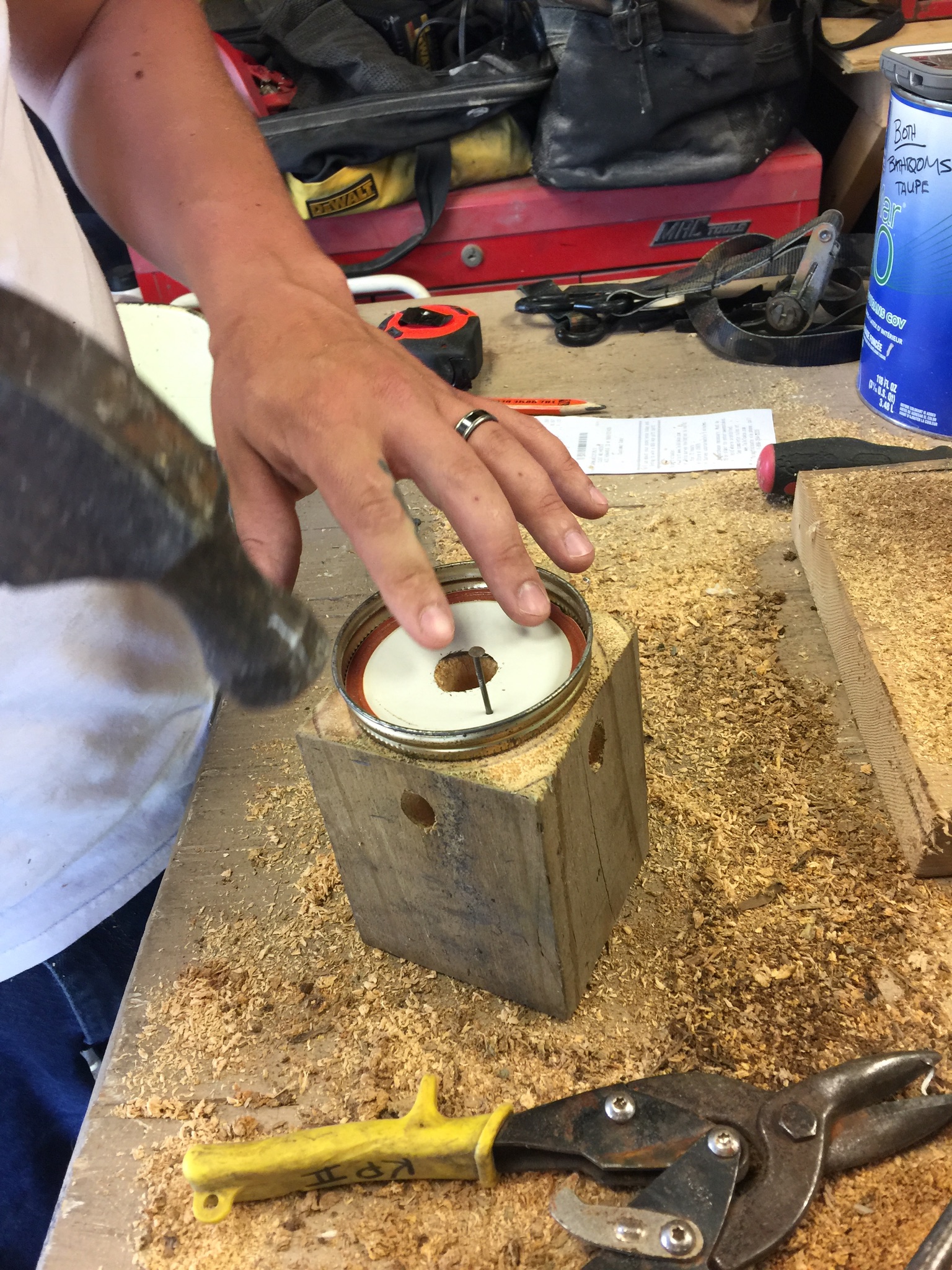 All that is left to do is screw on the jar and screw in the hook on the top. Here is a picture of the finished product!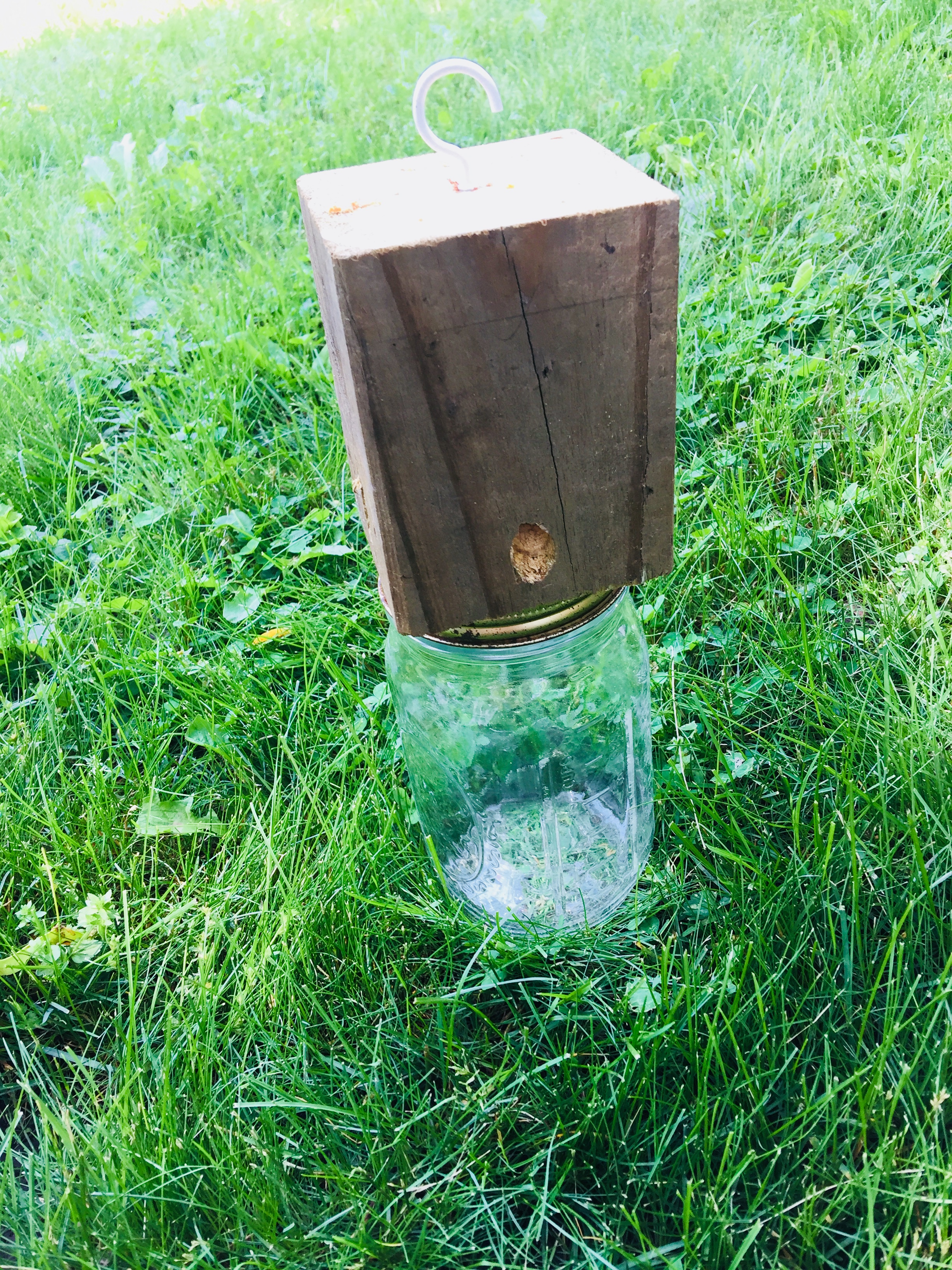 We took our little bee trap home and hung it on the porch! When doing our research, we found some people used a "simple syrup" recipe to attract the bees. We did not use that method. However, if the bees have trouble finding it, that is next on our list. I will keep you post on the success of our bee trap! If you are having carpenter bee problems, try making one of these and let me know how it works out!