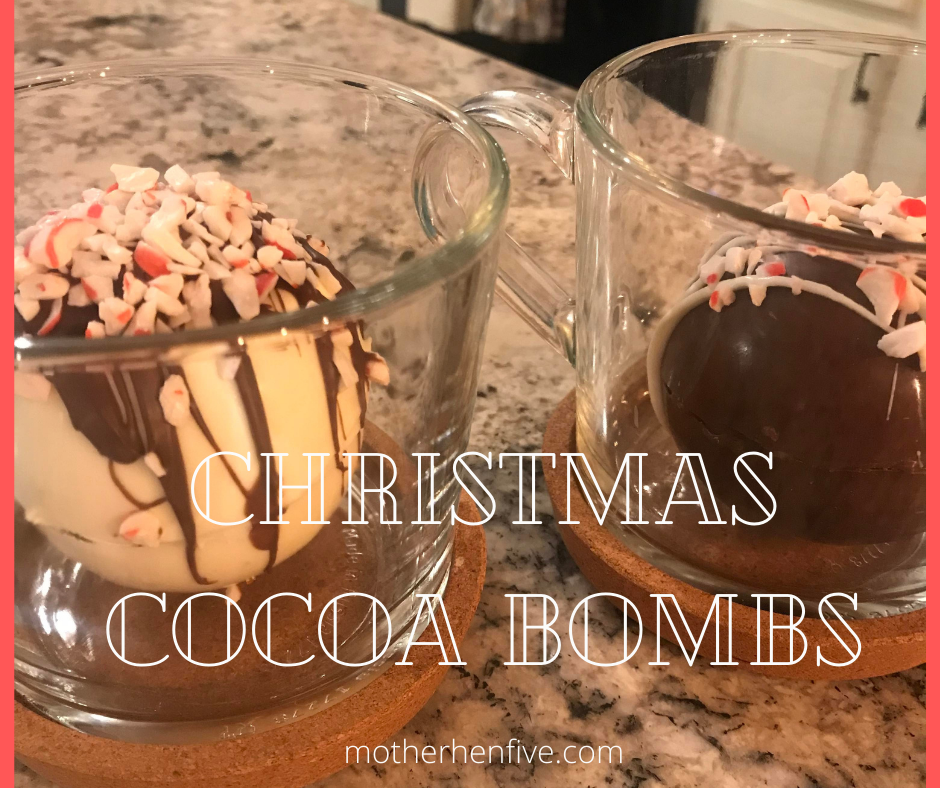 This is the perfect time to try your hand at Cocoa Bombs! It is a great activity for family and friends. We were in Florida at for Thanksgiving, and we created these delicious cocoa bombs with the Fox family. It was the first time either family had made them. They were so easy and fun! Give it a try.
First gather your supplies:
Silicone molds
Hot Coco Mix
Chocolate Melting Wafers
Filling – marshmallows, crushed candy cane bits
Decorating the balls – sprinkles, chocolate drizzle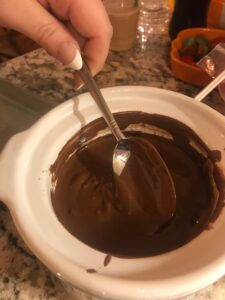 Begin by melting your chocolate wafers.
Take a spoonful of melted chocolate and cover your candy mold. Make sure it is completely covered. Let them cool. To speed things up – put them in the refrigerator.
Once your molds are cool – pop them out.
It was fun making and eating/drinking our little activity!
Fill each half mold with 3 tablespoons of coco mix, marshmallows, and peppermint bits. Of course, there are lots of other recipes you can find on Pinterest.
To connect your 2 halves, melt a little chocolate in a skillet. Take one half and melt the edge. Connect it to the other half when it is hot.
Decorate the outside of your bomb with candies and other melted chocolate.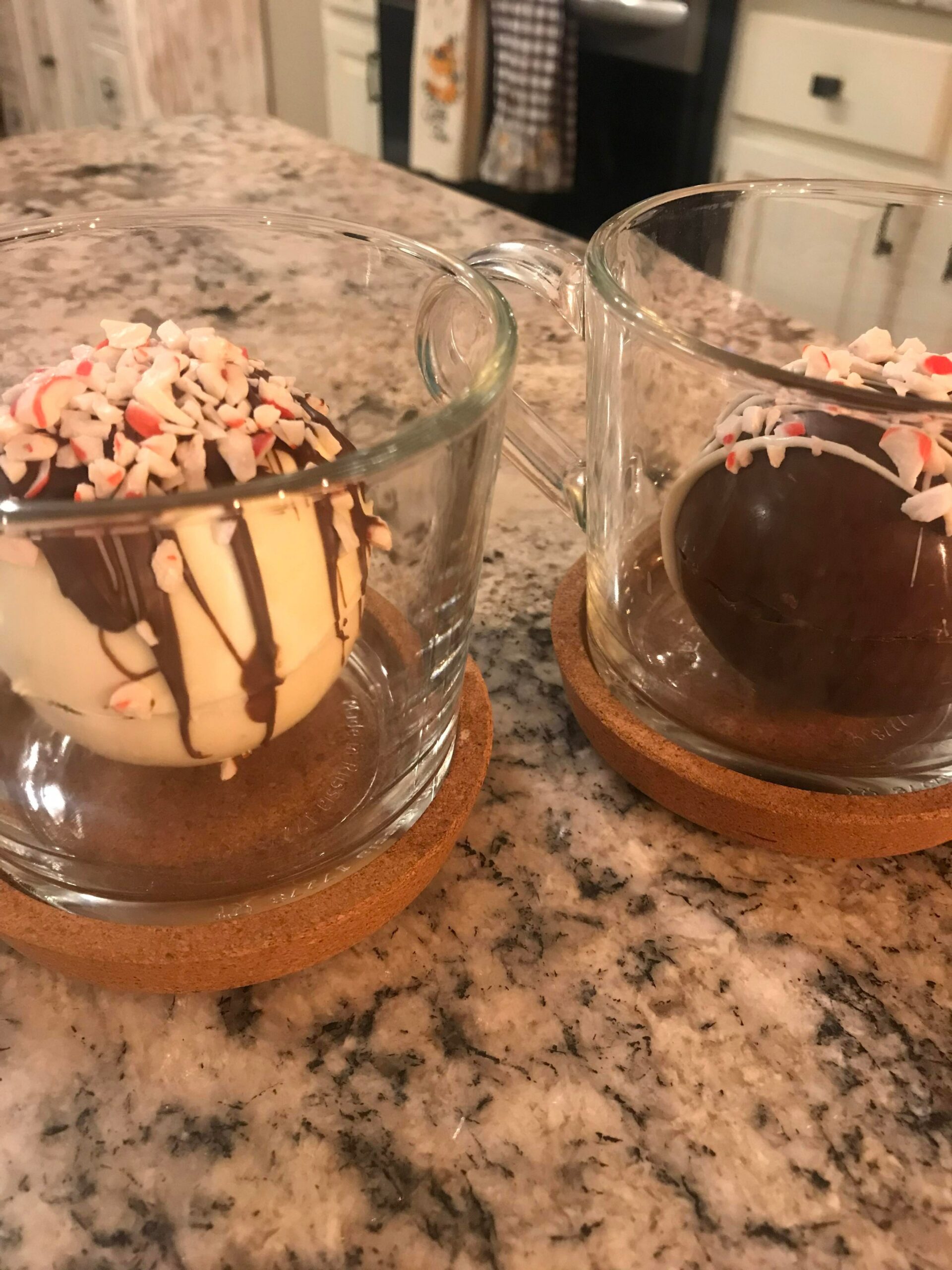 Enjoy!