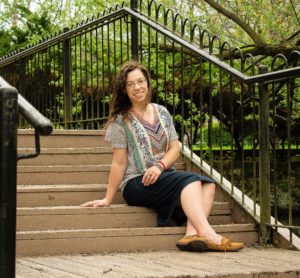 Hey Y'all
My name is Danielle. I am 22 years old and second to the youngest. I am a Pastors Kid, the only Patterson daughter living at home. I am the church pianist, Wednesday night kids class teacher. I'm involved in our bus ministry and military ministry out of our home church, and an auntie to six kids.
After graduating from high school in 2014, God opened the door for me to go to Fiji on a missions trip for almost 2 months. While there, God gave me a stronger burden for the souls in our hometown. Since my return in September of 2016, I have faithfully been serving in my home church.
In 2017 God allowed me to start a military ministry out of our home church in Tyrone PA. Reinforce Ministry has been amazing to watch as God continues to open doors and grow it to His will. I continue to be amazed that God continues to use ill-equipped people to accomplish His will.
God has allowed me to keep the same job that I have had since I was 12 years old. If you have known me that long… yeppers,
I still clean homes!
Top 7 Things You Should Know About Me.
1.) I over think everything. LITERALLY EVERYTHING!
2.) I am always trying something new. Not food though! I don't do good with trying new foods. Just give me my Oreo's or Graham crackers and a glass of milk.
3.) People say I am outspoken. I say "I am getting better!".
4.) I am growing 6 Lemon trees.
5.) I delete my facebook and Instagram apps almost every month for a day or two. LOL
6.) I am learning Spanish and ASL. Don't ask me anything about them because I would fail and answer in English.
7.) I love coffee!
If you have known the Patterson clan for years or just finding out about us, welcome! Glad you have decided to keep up with our crazy life.