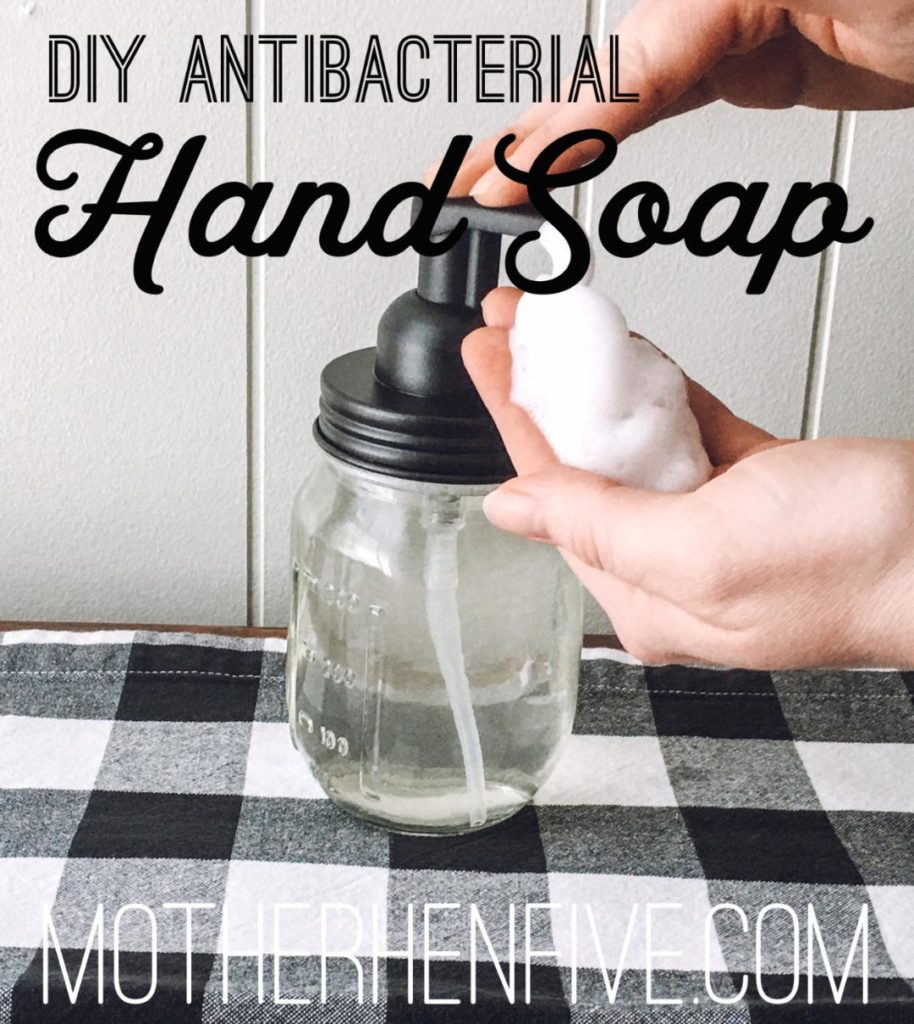 During this time of COVID-19, there are few items I like to have on hand that I cannot get! Toilet Paper, Clorox Wipes, Hand Sanitizer and Antibacterial Hand Soap are all things that were not available at the beginning of March in 2020. While this is very unsettling for a lot of people. I decided to try and find another way to get one of the items I wanted…Anitbacterial Hand Soap! I like to keep this is my restroom. Hand soap is great but I like a antibacterial for the restrooms in my home.
I got on amazon and ordered the products I needed, and now I can share my result and review of the product I made. We have been using it for several weeks now and I t was so easy to make! All you need is two items (not including water) and something to put it in! I did order a foaming soap dispenser off of amazon. You would not have to do that if you didn't want to. An empty hand soap dispenser will work just as well. At the bottom of my post I will have the items that I purchased linked. (Affiliate Links)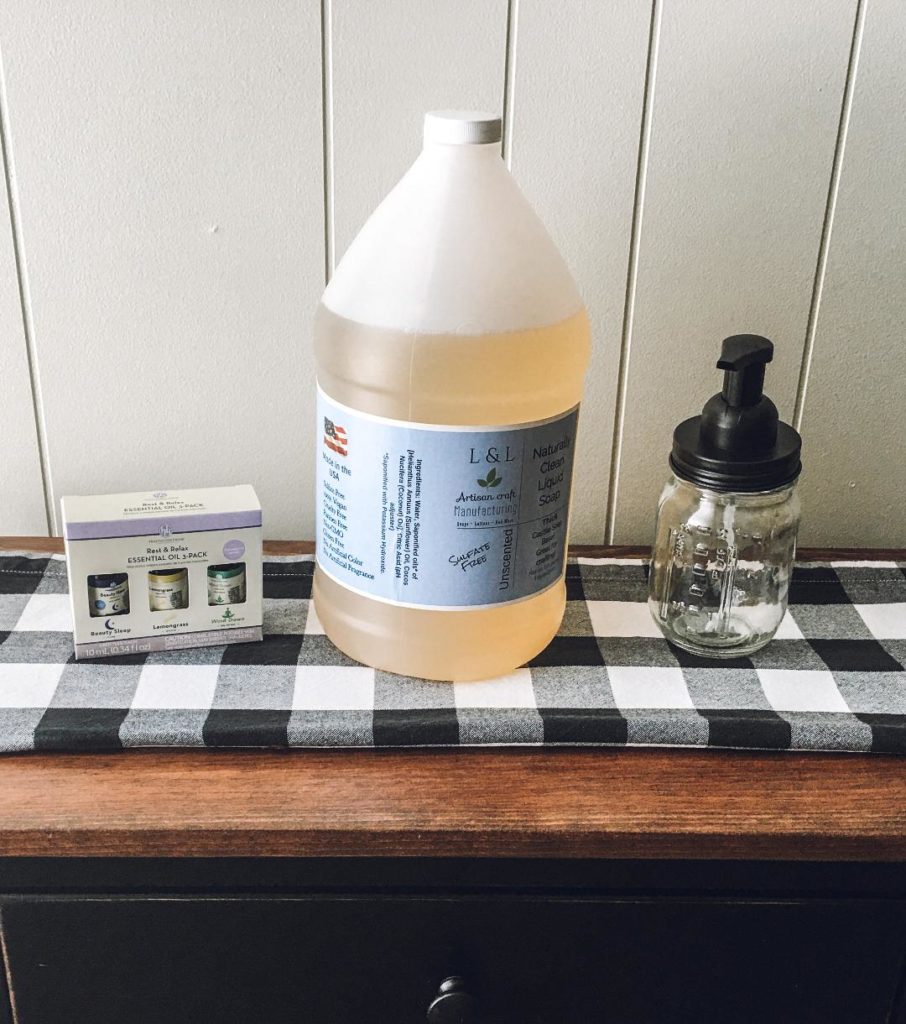 Foaming Hand Soap Recipe:
1/2cup Unscented Antibacterial Castile Soap
15 drops of Essential Oil
1 1/2cups Water
Empty Soap Dispenser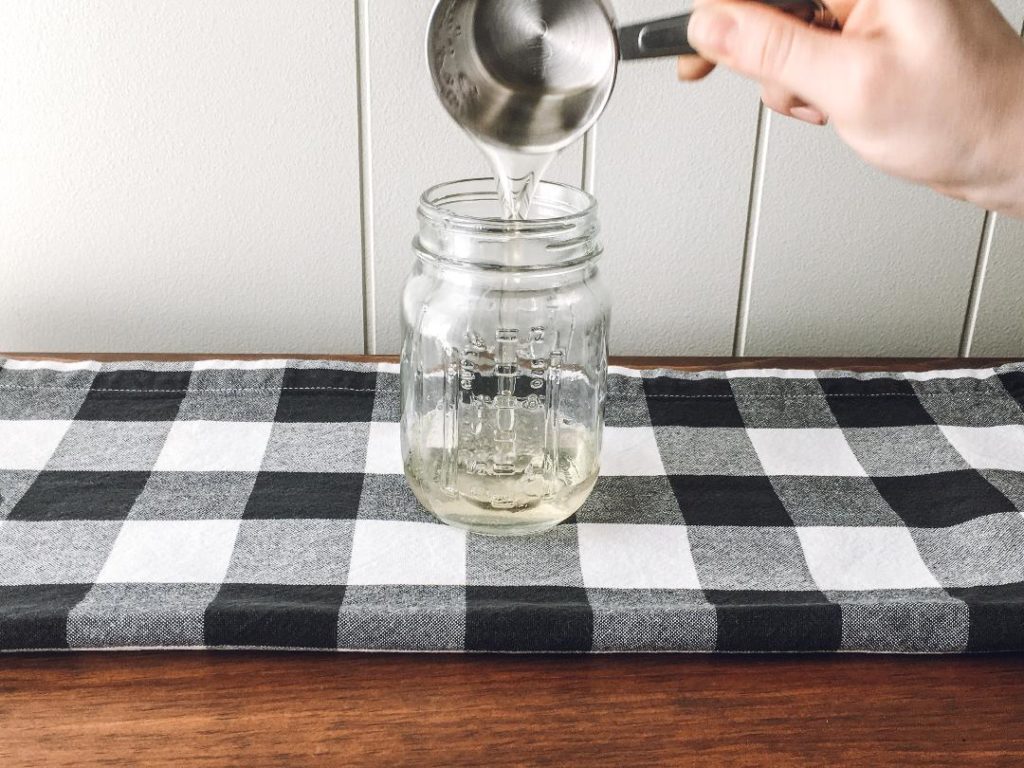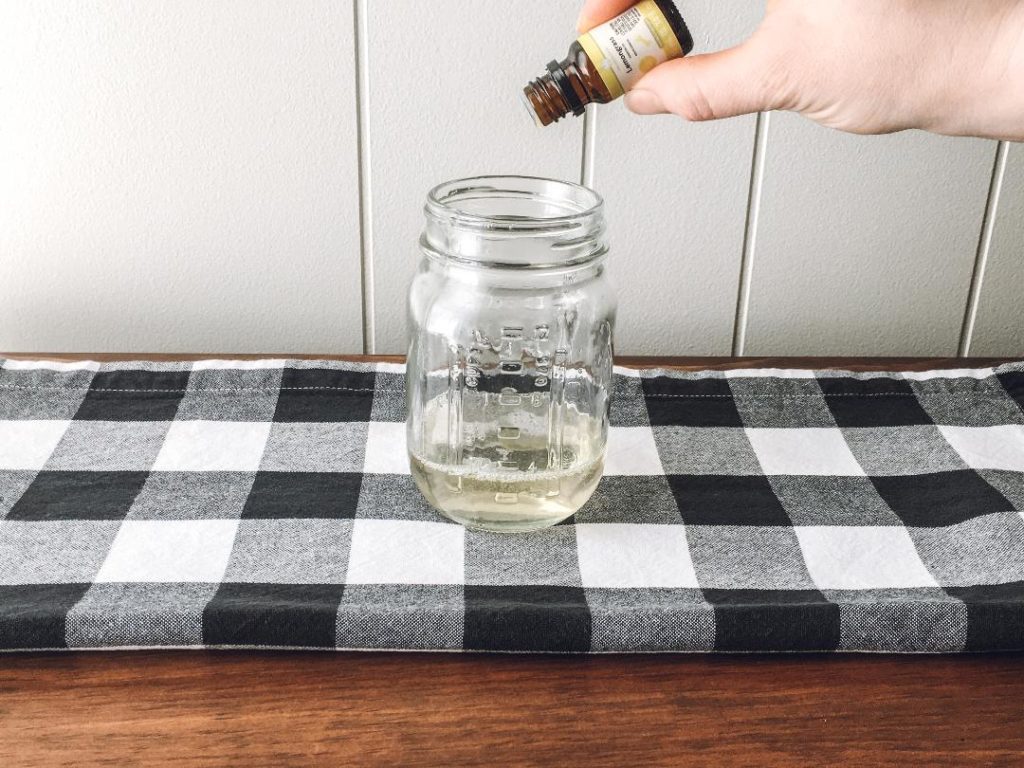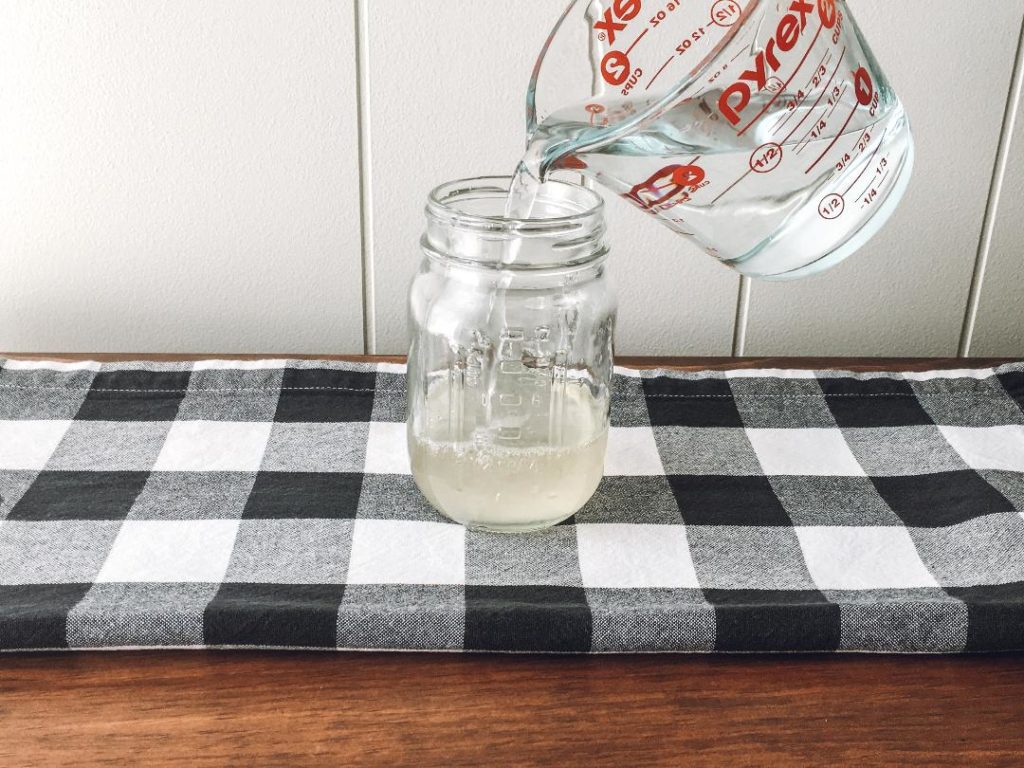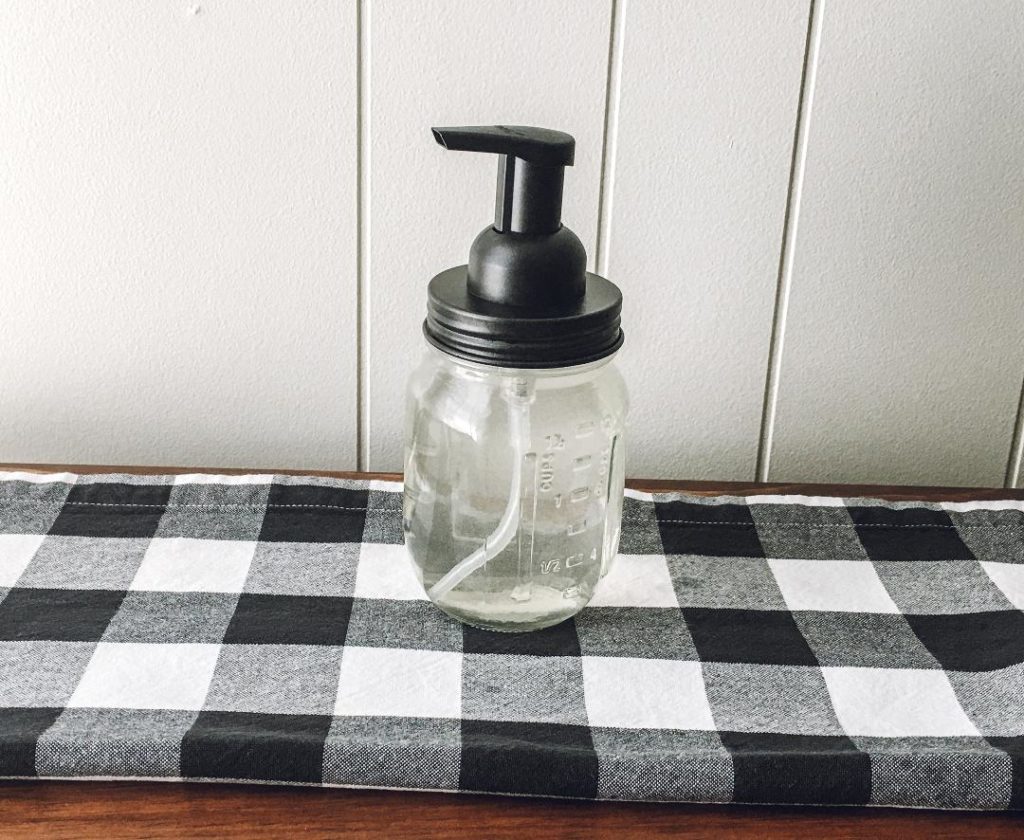 Hand Soaps that do not produce suds, is a big NO for me! I feel like I am not getting clean if it I don't see bubbles. So that was my biggest fear! To my surprise, there are plenty of suds when you wash your hands with this mixture. Your hands will smell great and feel clean after using this DIY Antibacterial Soap!
This would also be a cute craft or gift idea to do with your kids!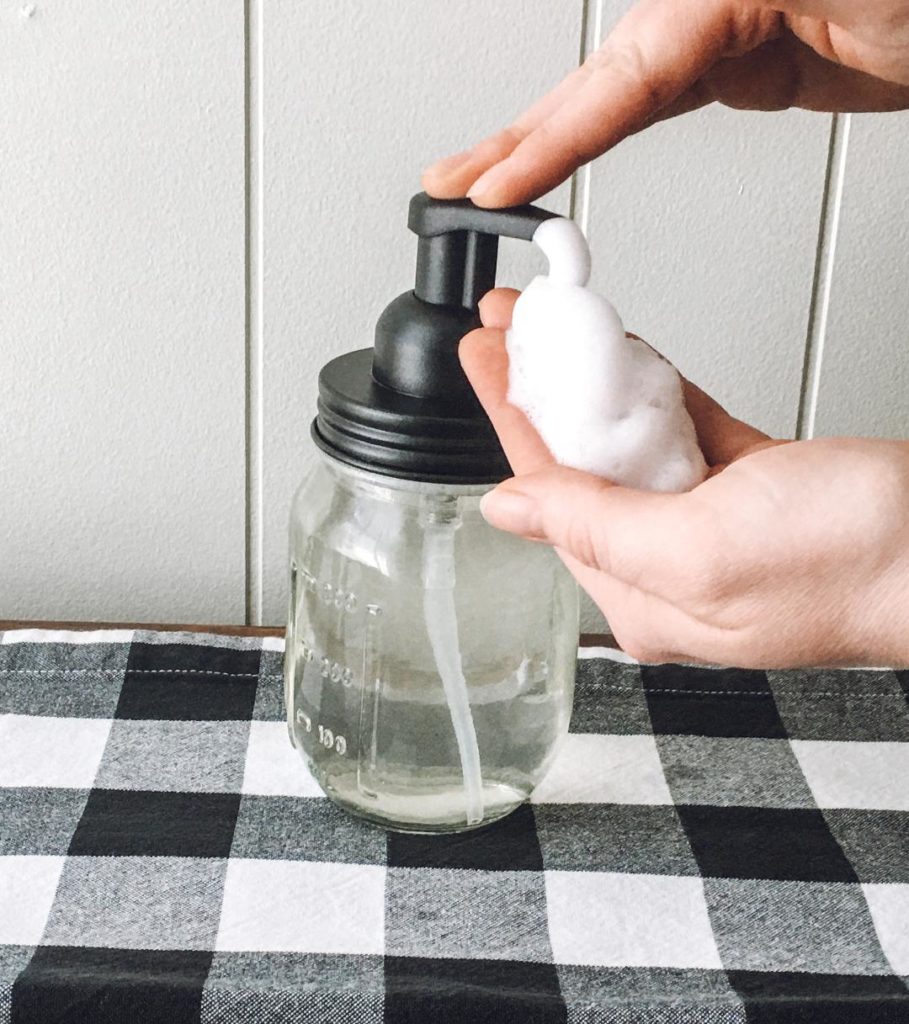 Now for the math…You may look at these links and think, "How is all this added up cheaper than buying it from the store?" I will break it down for you. First, you do not HAVE to buy a soap dispenser. You can use an empty one that you have from the store. Second, many people have essential oils already. I did not because I do not use them but they are relatively inexpensive, if you do not care about the brand. I bought mine at Aldi during one of their sales. Lastly, I bought an entire gallon of the soap base ($42). Each gallon will make thirty-two recipes. If you are paying $2 for each soap at the store (that is an average), then you will pay $64 for the same amount of antibacterial soap. You can get hand soap for $1, but its likely that it is not antibacterial, has ingredients you can't read and probably doesn't leave your bathroom with a pleasant scent! I would encourage everyone to try this method at least once! With a smaller family like mine, this will easily last us about a year if not longer!
If you have any further questions, don't hesitate to reach out to us! We would love to answer your questions. Thank you for taking the time to read this post! Below is a video that shows you how quick the process is! Don't forget to like the video and subscribe to our channel!