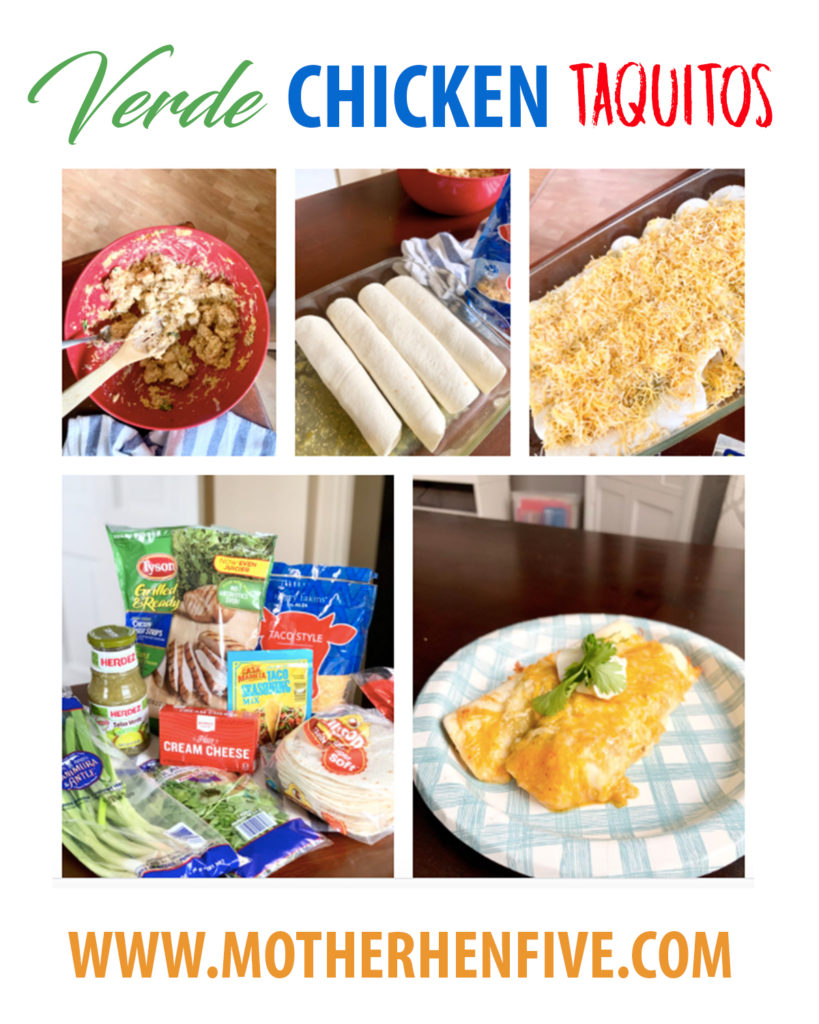 I'm sharing one of our favorite recipes with you today! I've tried quite a few recipes for taquitos, but have narrowed down what we prefer and I'm sharing our recipe with you today! Here's what you'll need:
Flour Tortillas
1 lb. Cooked Shredded Chicken
8 oz. of Cream Cheese
3 cups of Shredded Cheese
Cilantro
Green Onion
1 Packet of Taco Seasoning
1 Jar of Salsa Verde
Preheat your oven to 350.
Mix chicken, cream cheese, 2 cups of shredded cheese, taco seasoning, half the jar of salsa, add cilantro and green onion according to your preference.
Spray casserole dish with non-stick spray and pour 1/4 jar of the salsa in the bottom.
Arrange 1/3 cup of the mixture in your tortilla shells, roll tightly and place seam side down in your dish.
Pour remaining salsa and 1 cup of cheese on top.
Cover in foil and bake for 20 minutes, remove cover and bake approx. 10 more minutes until cheese is golden brown.
Serve with taco toppings such as sour cream, cilantro, green onion, salsa, etc.
You can watch the video below to see Callie and I put the recipe together!