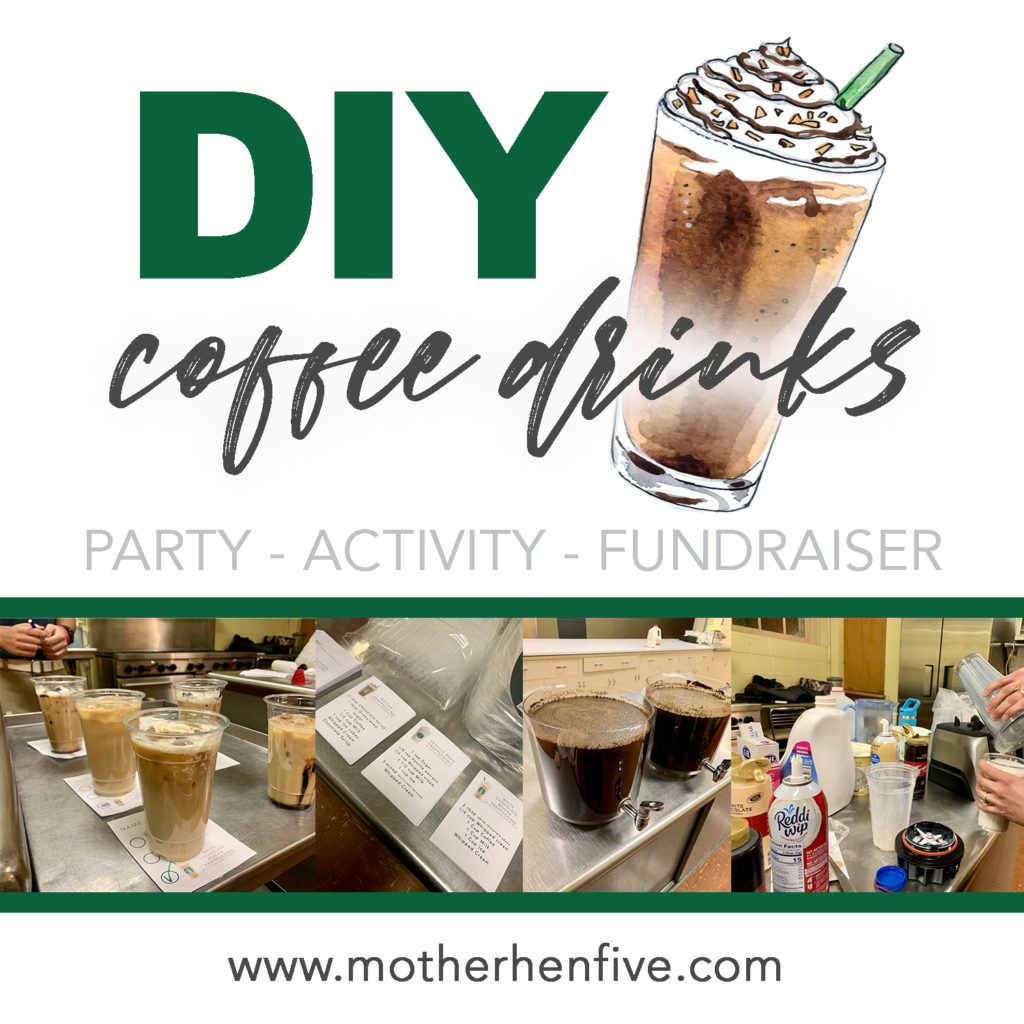 Once a week our church has an after school program for kids in our city. We have a Bible study time, games, life-skills class, and then feed them a homestyle meal. I can think of very few life skills more important than making your own specialty coffee drinks … ha! The girls were ECSTATIC when we told them what we were doing in our class that day. Here are a few things I did to put together the activity.
I designed these order forms for each girl (and boy) and then printed out recipes for each drink on thicker paper. I kept the options simple and included a non-coffee drink. There are hundreds of recipes on Pinterest. I would recommend using a lot more ice than the recipes call for if you want a smoothie texture. Ours turned out more like an iced coffee, than the Frappuccino texture I was wanting. Here are the ones I used:
https://stressbaking.com/white-chocolate-mocha/
I then made 100 cups of cold brew coffee. Super simple way to have a large amount of STRONG coffee. Ground coffee in water, refrigerated for 24 hours, stirred once half way through, and then strain it before you use it in your drinks!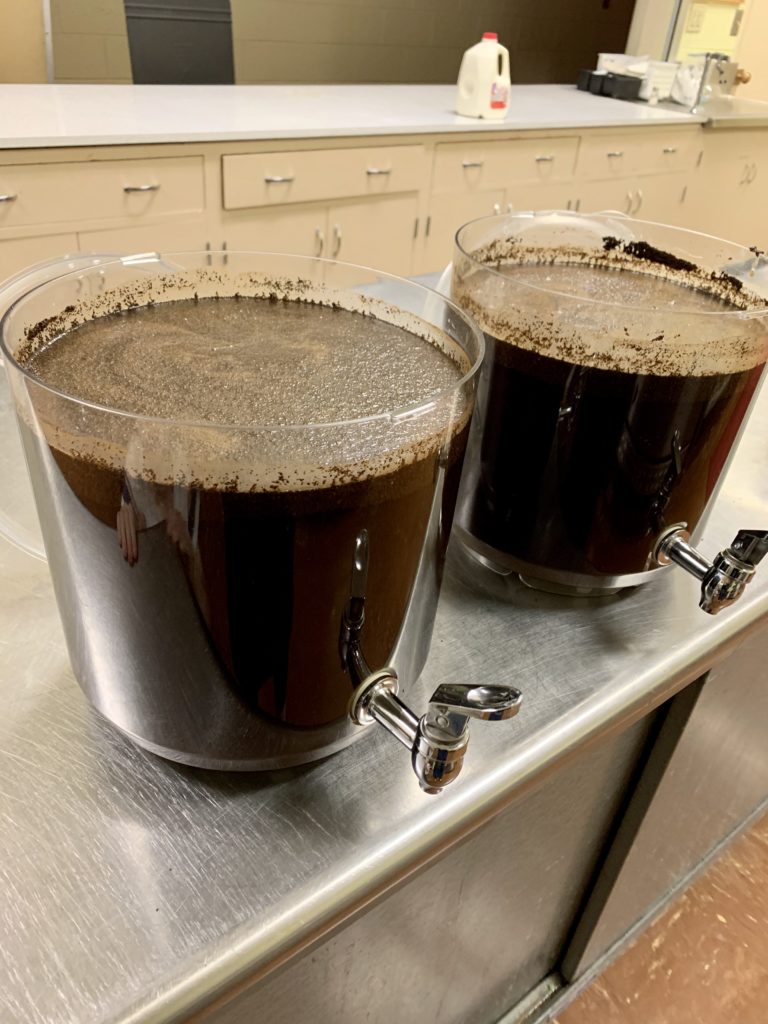 I ordered plastic cups, dome lids, and straws from Amazon. They had these specialty sauces at Walmart! You can find them in the ice cream topping section of your store. Be sure to buy the SAUCE and not the SYRUP.
Netko Plastic Cups and Dome Lids
Ghirardelli Vanilla and Caramel Syrup
Once you get your order forms in, mark the cups with a sharpie and go to work! The recipes were so simple the girls barely needed any help. Our Youth Pastor's Wife and I ran the blenders.
You could use this activity for a party, school fundraiser, etc. So many fun ideas! Let us know if you try any of these drinks with your group!