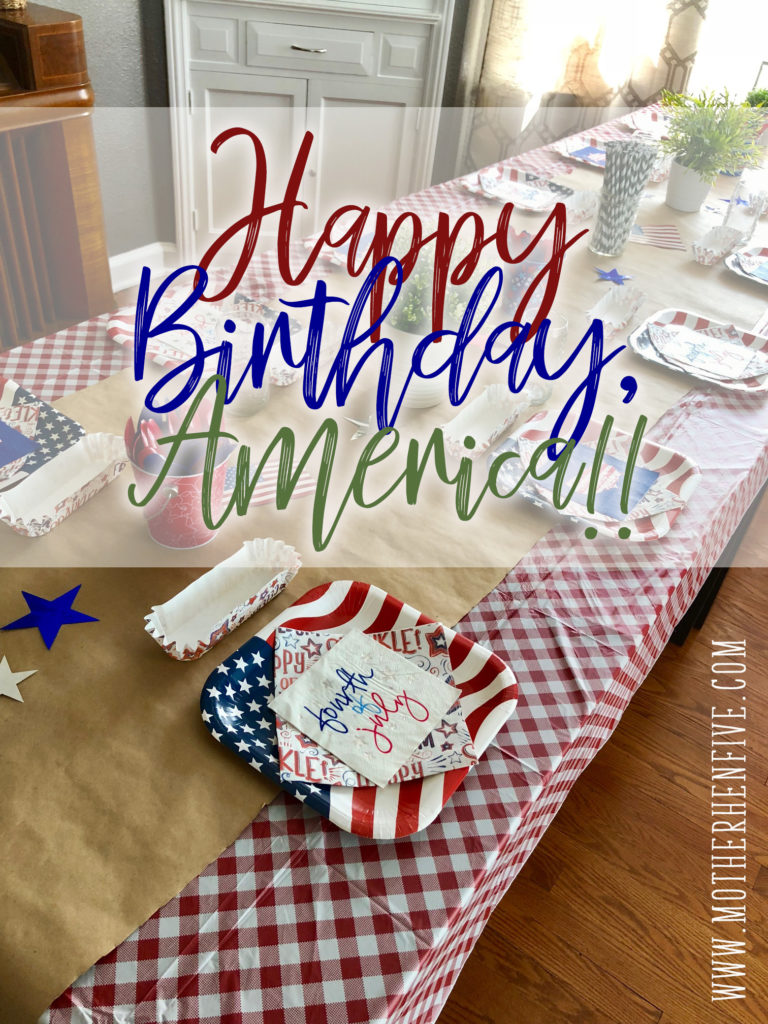 I love the 4th of July! It has become one of my favorite holidays! We had a few families from our church over for a cookout. It stormed that night, but thankfully we had planned to eat inside! I shared some planning tips on my Instagram Story. You can follow me here!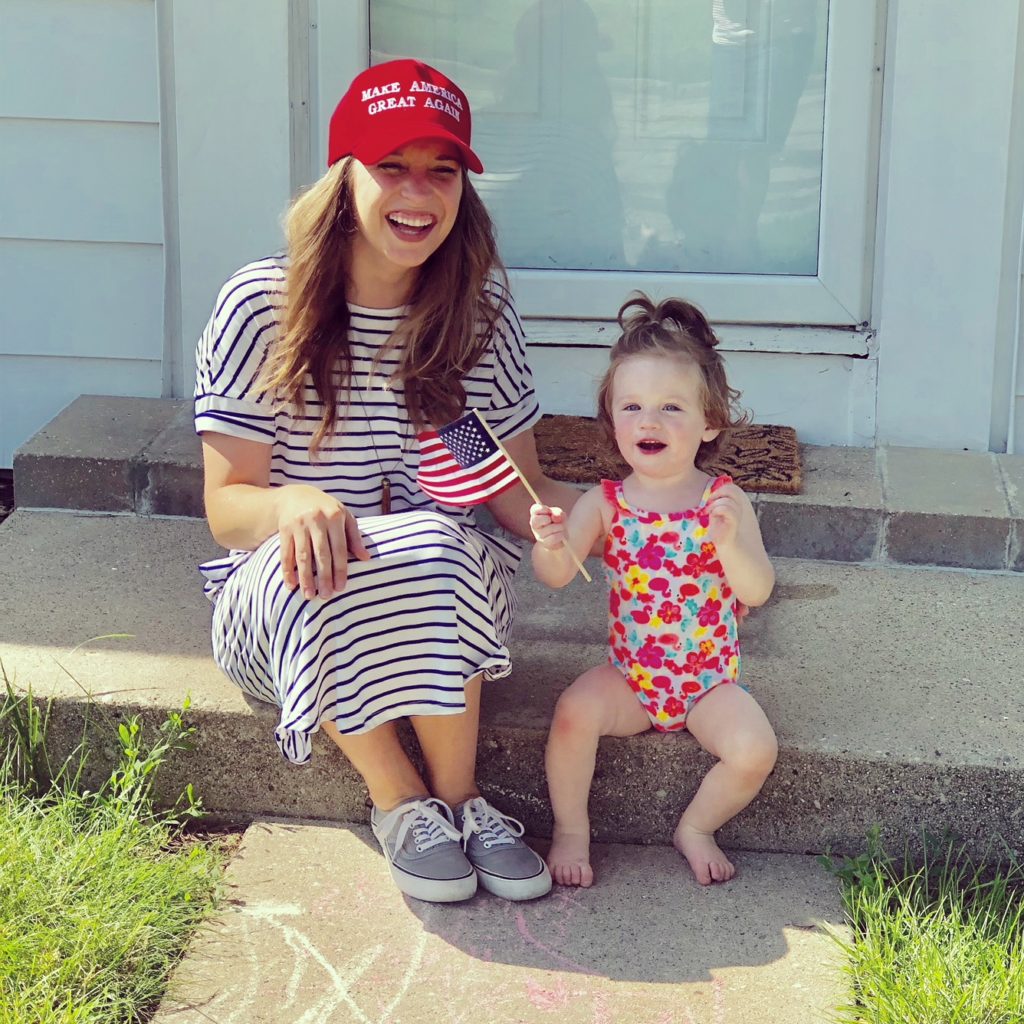 Callie was pretty excited to wave Old Glory all. day. long. I only got smacked in the face once. Ha!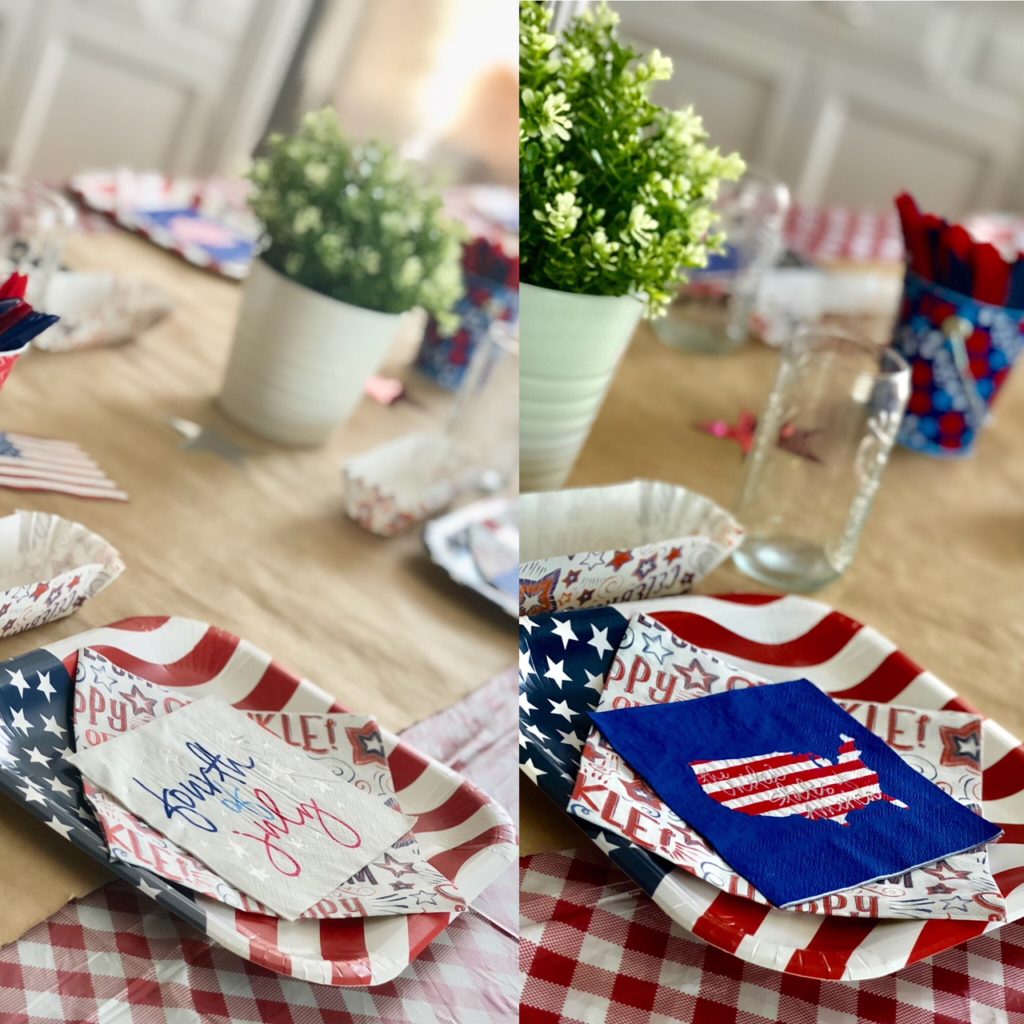 I like to grab paper plates, napkins, cups, etc. on clearance all year long! I only spent $2 on a few extra sets this year. These are from the Dollar Tree and Target.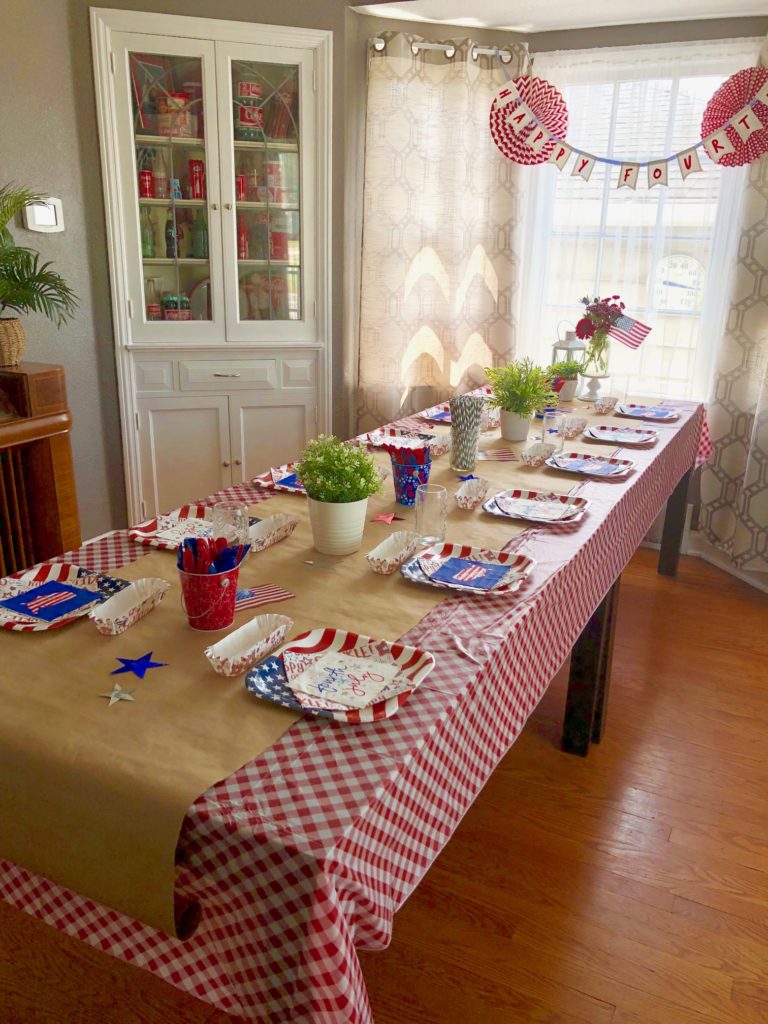 Our dining room table is not usually this big. We ordered our table online and the orginal one had a scratch on the top. After a call to customer service they sent us another table and told us to keep the scratched one! The older one serves as Paul's workbench in our garage. We just grab it when we have alot of guests over for parties!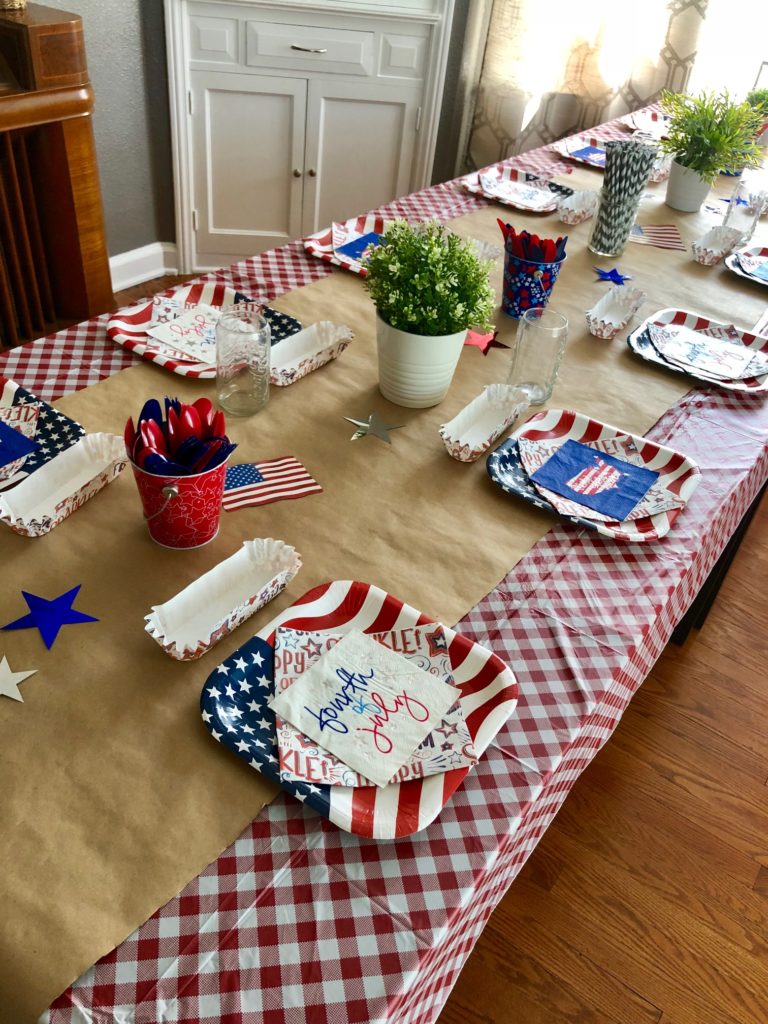 The tableclothes and brown paper are from the Dollar Tree. I trimmed the sides a little to leave room for the check to show on both sides.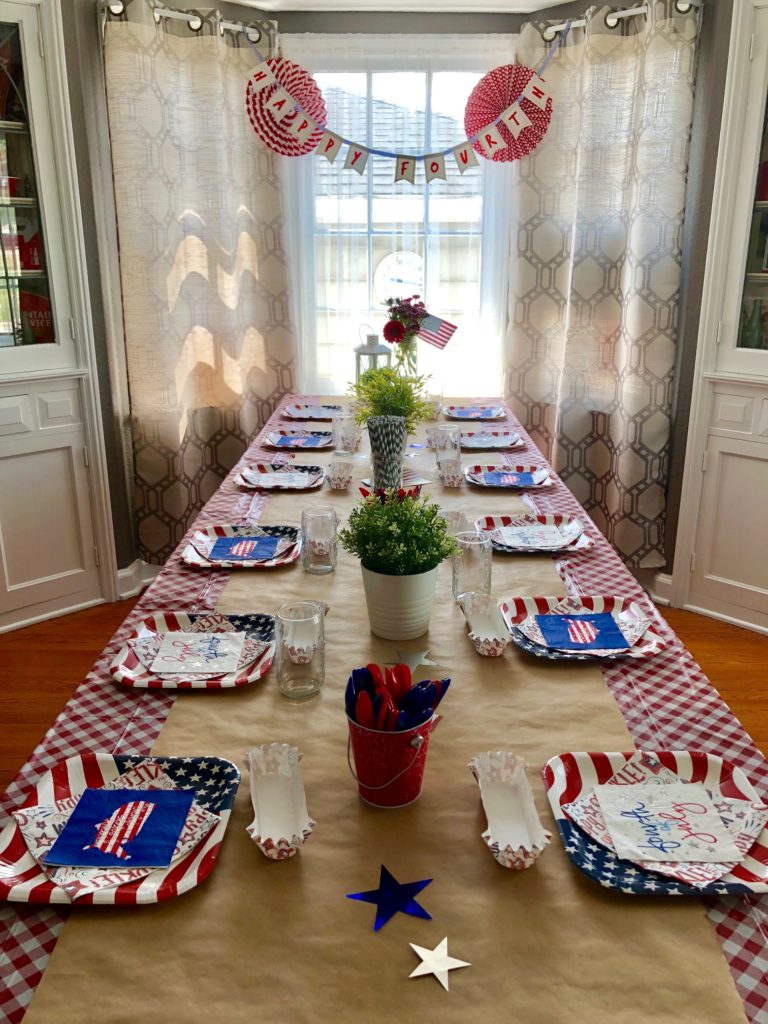 A little greenery from Ikea, garland from Target, and random things I've collected through the years!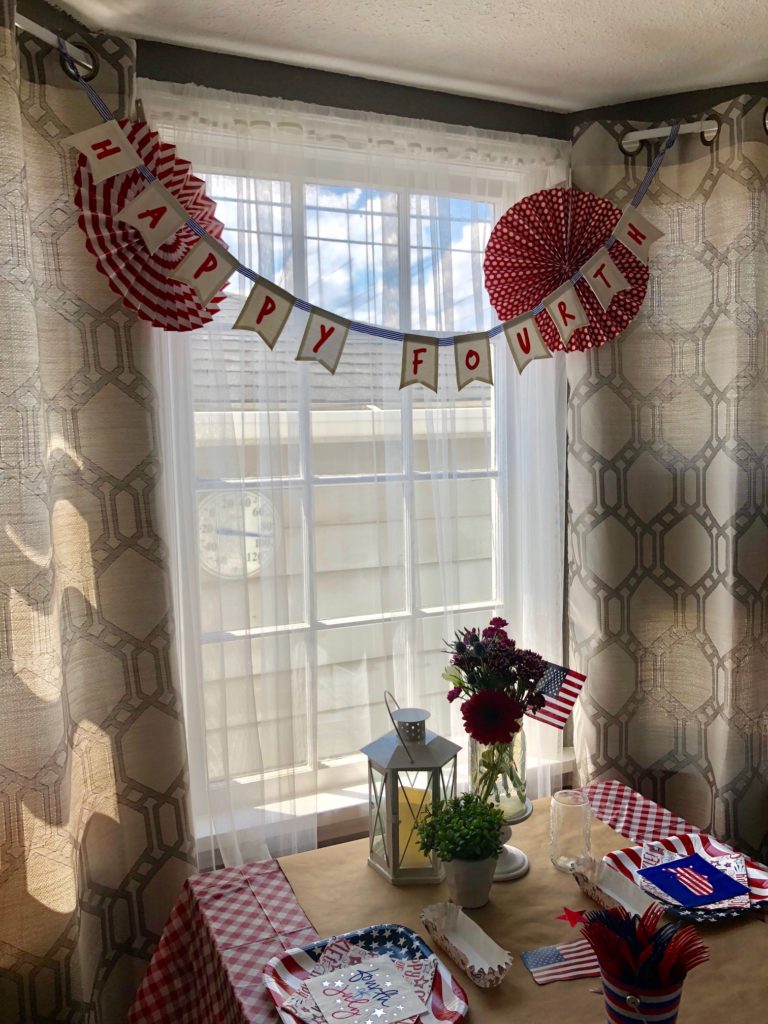 Let's get to the yummy stuff!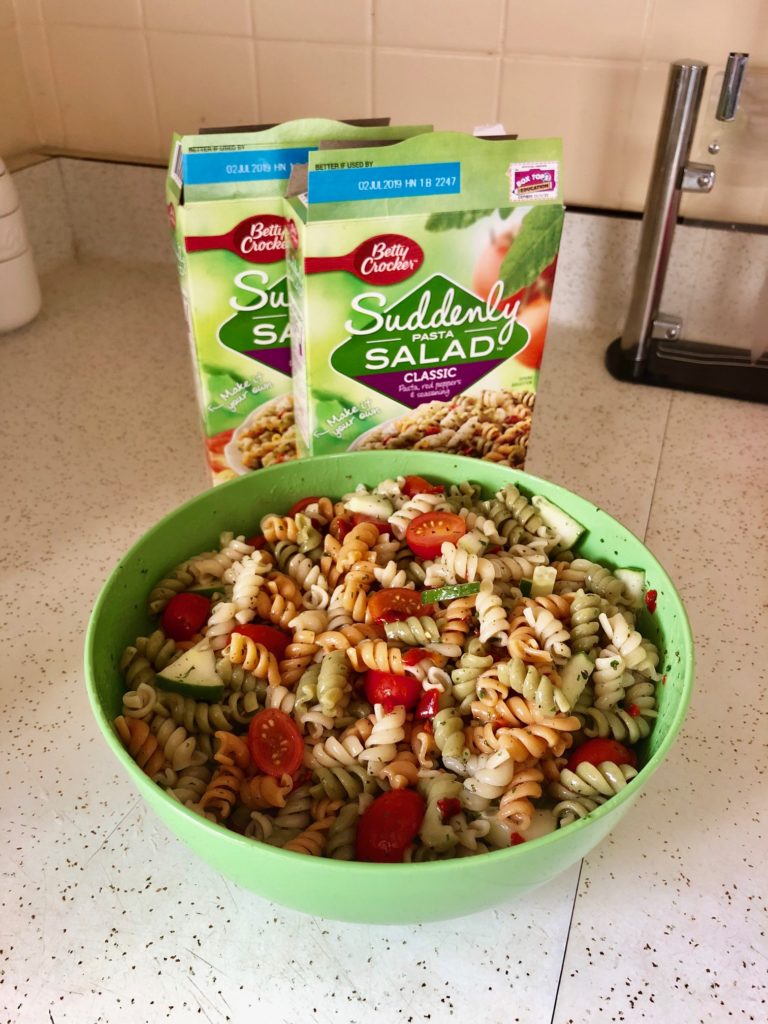 I got these Suddenly Salad mixes on sale last week. A littel fresh tomato and cucumber and they're practially homemade! Ha!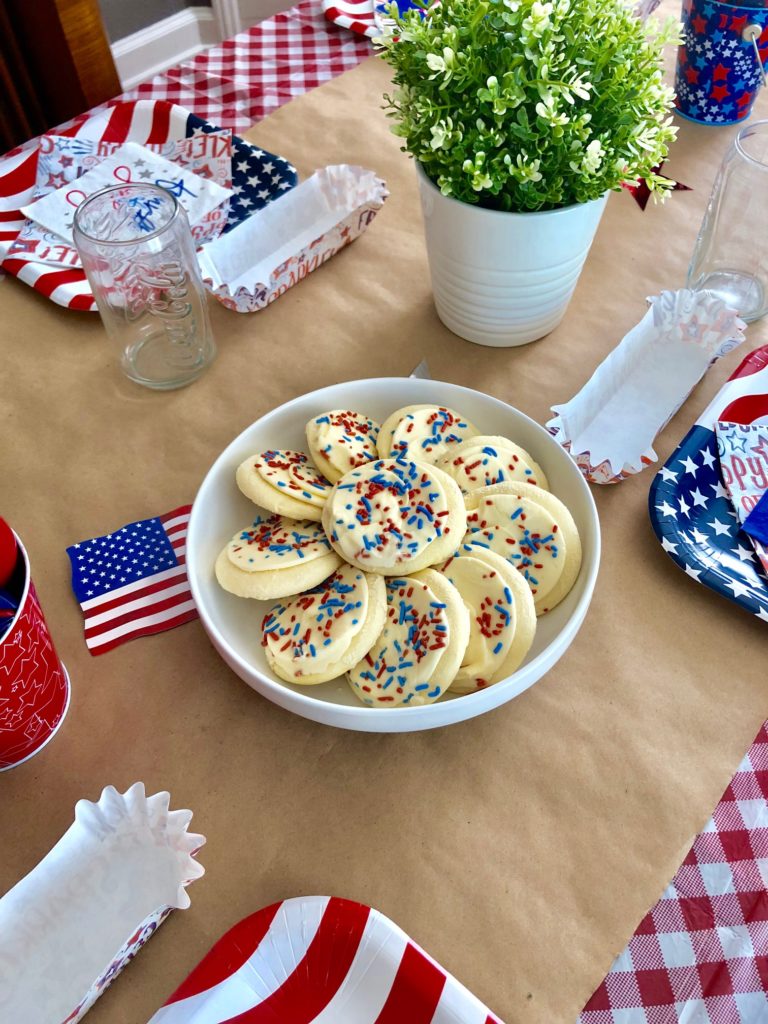 My personal weakness … loft cookies. Throw them in a pretty platter to fancy them up! We had a couple guests that don't prefer chocolate, so I had a few options. I alwasy check for allergies and food preferences when I invite people to our home!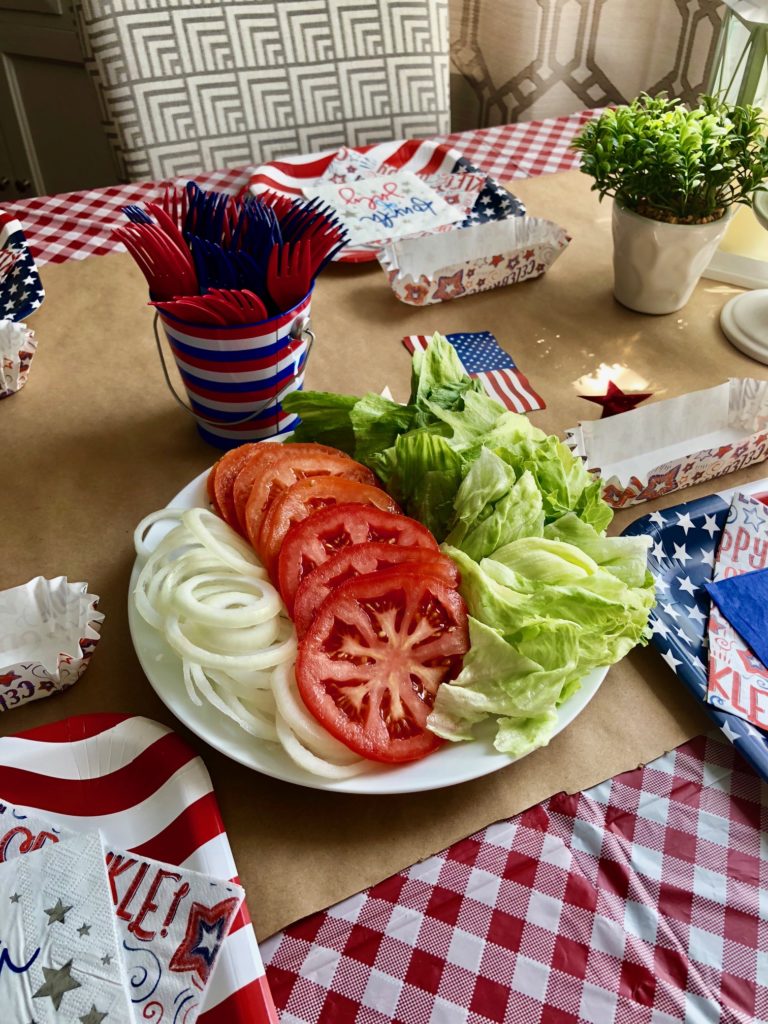 Fresh veggies are always pretty!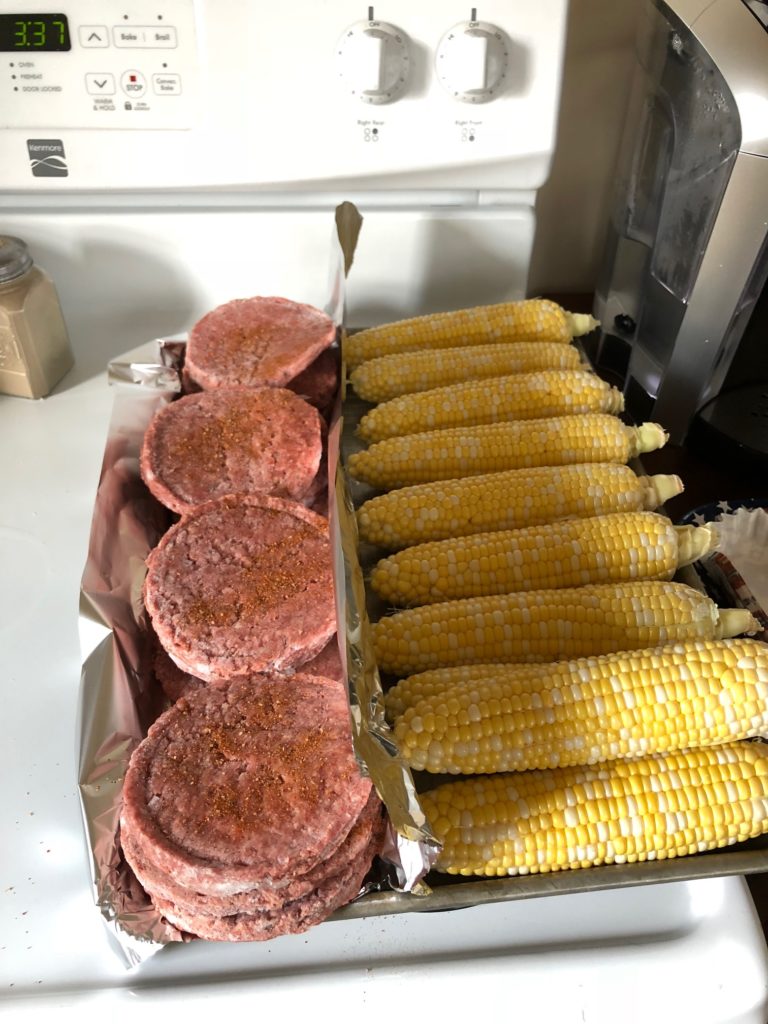 I like to put the food to be grilled on baking sheets. So much easier to carry back and forth!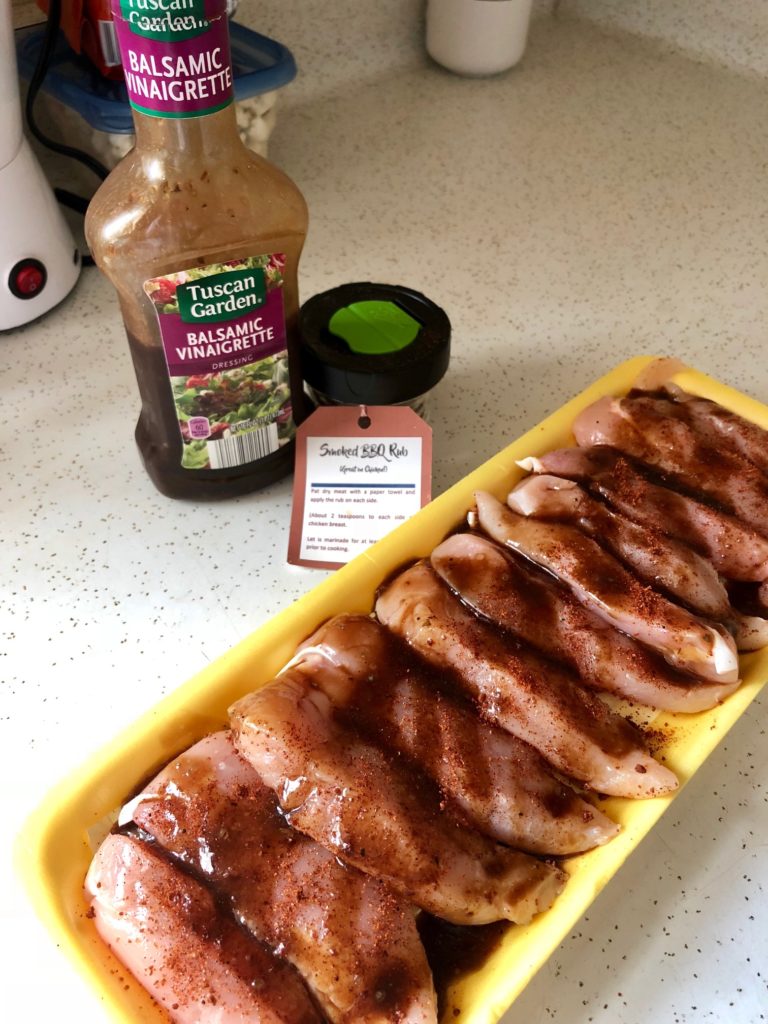 Chicken rub (made by my Mother-In-Law) and Balsalmic Dressing make a great marinade!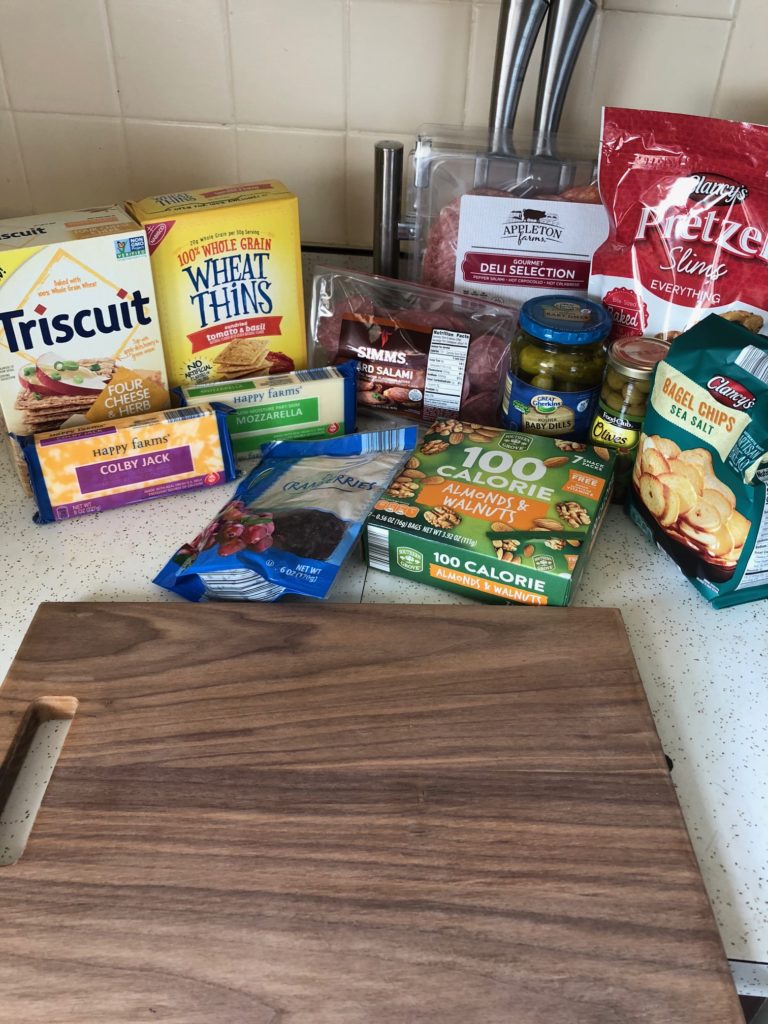 I tried my hand at a charcutrie board! So fun!! I bought waaaay to many ingredients in my excitement. I could have easliy made 3 boards! Our guests snacked on this while Paul grilled. It was a huge hit!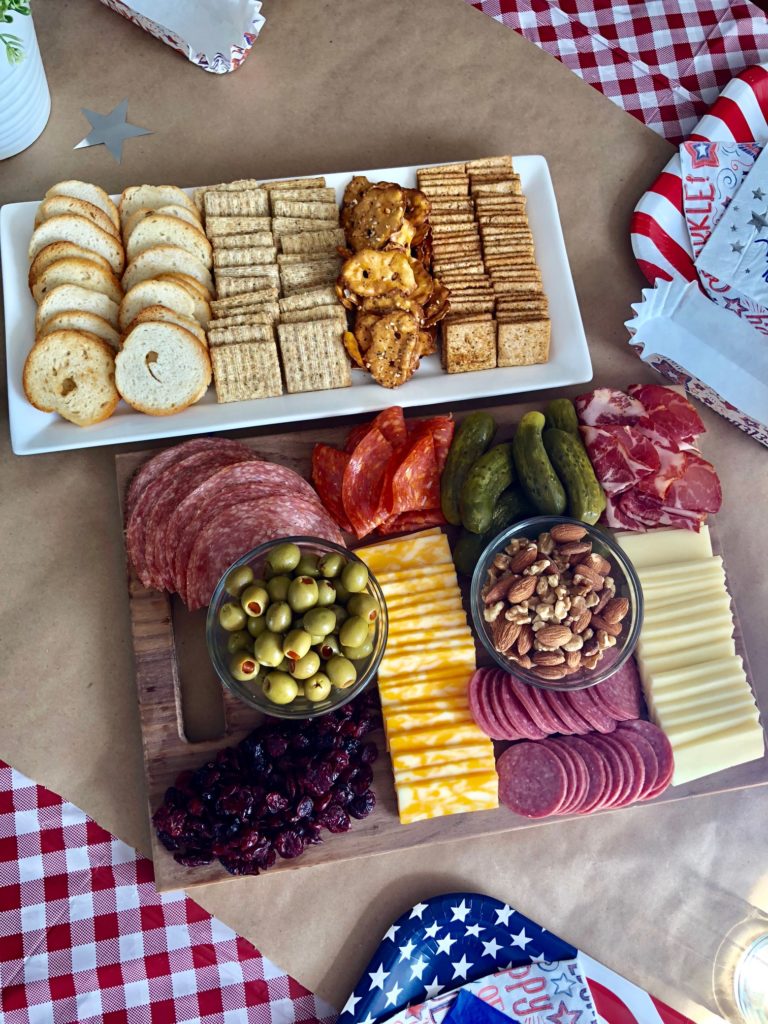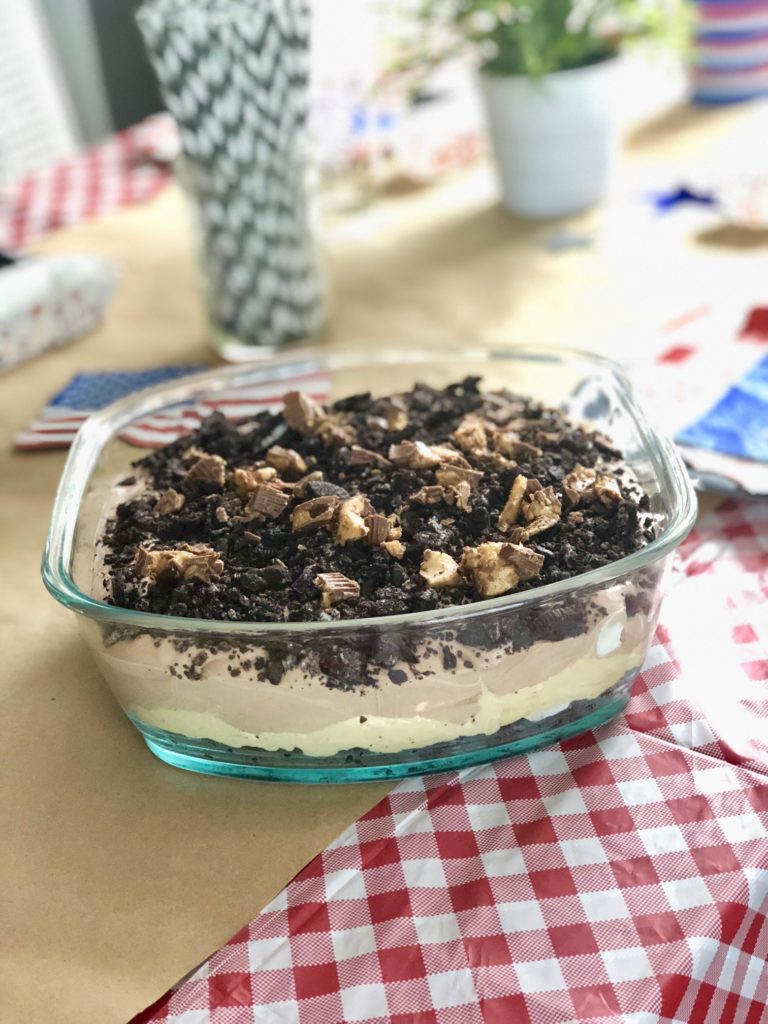 My husband's favorite dessert. I will share the recipe for this Peanut Butter Layer Yumminess in a later post!!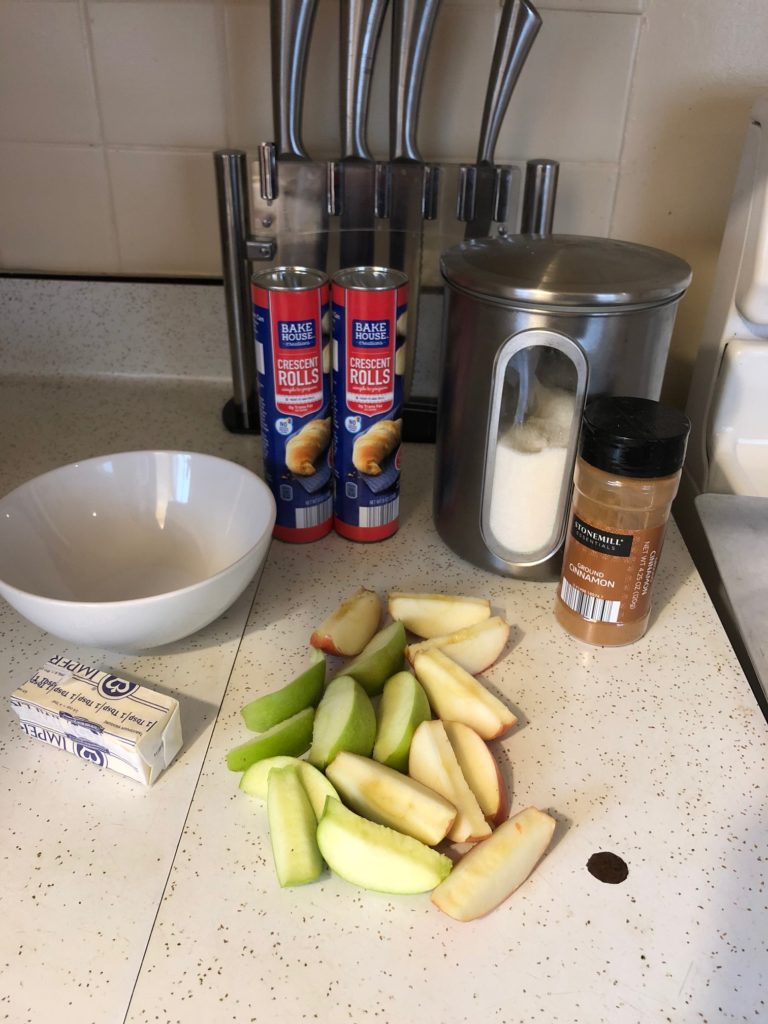 Apple Pie Bites are so easy to make. They made the house smell amazing when the guests arrived! You can't get more American than Apple Pie.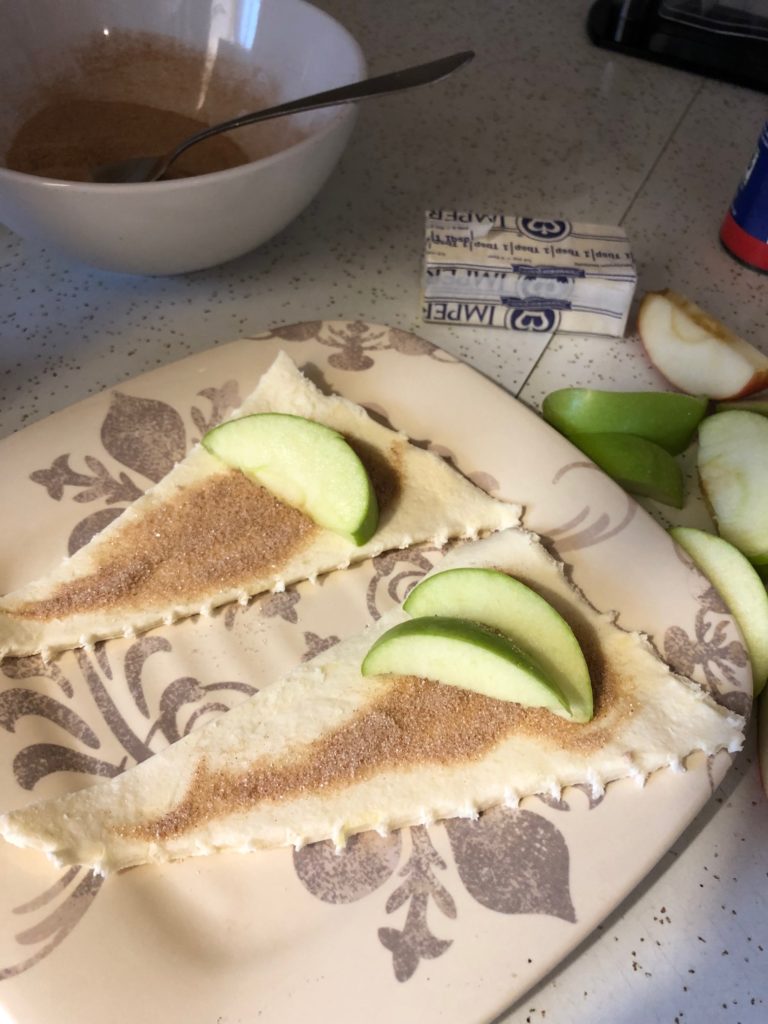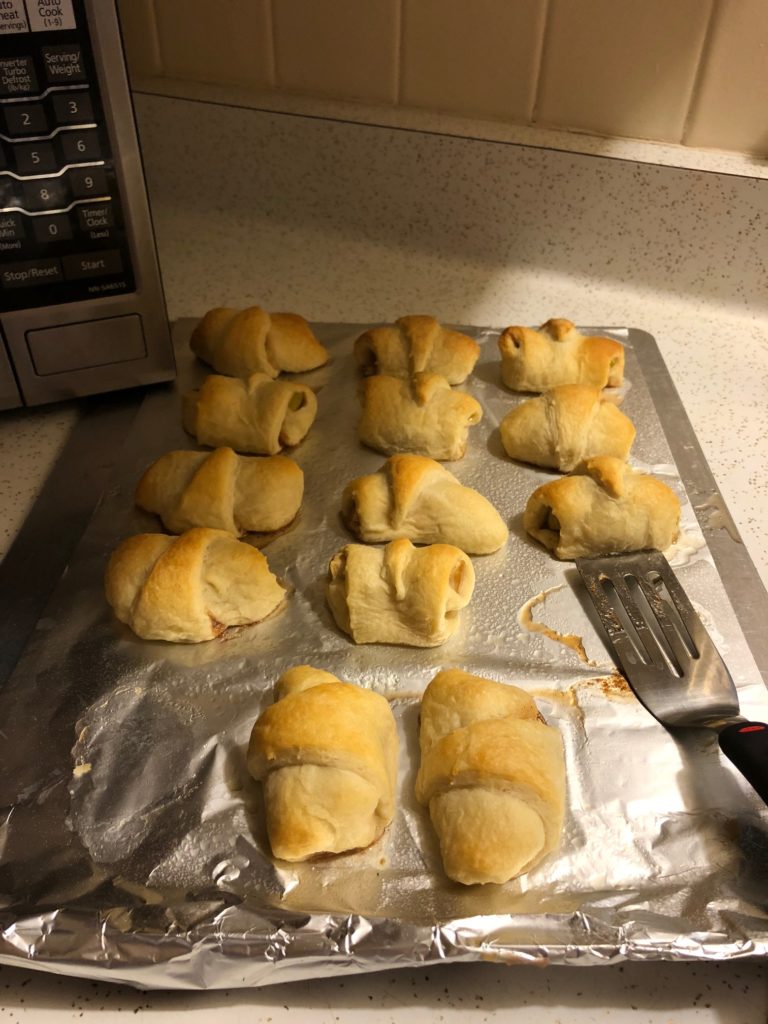 I hope you had a great 4th with family and friends! Let us know how your day went in the comments below!