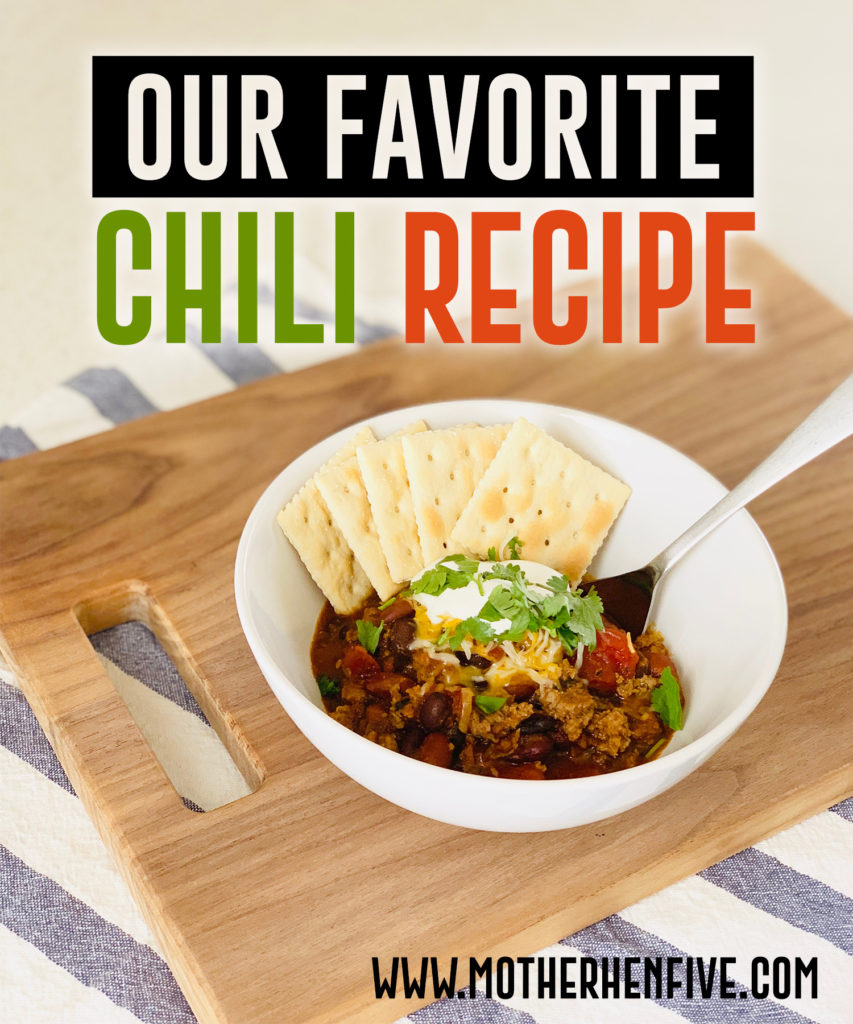 We love chili at the Hoover home! When we first got married my chili was more of a soup consistency. I wanted more of a Wendy's chili taste and texture, so I tried A LOT of different recipes. We have this chili once every two weeks! We really enjoy it and hope you do too!
What you'll need:
1 can of kidney beans
1 can of black beans
1 can of kidney beans in chili sauce
1 can of chili without beans
1 can of fire roasted diced tomatoes
1 pound of browned ground turkey (or beef)
1 small cooked onion
1 tsp. salt
1 tsp. pepper
1 tsp. cumin
1 tsp. garlic powder
1 tsp. italian seasoning
1 tsp. chili powder
Optional: 1 can of corn
Toppings: shredded cheese, sour cream, cilantro, green onion, Fritos, saltine crackers, etc.
Instructions:
Spray crockpot with non-stick spray. Combine all the ingredients and stir together. Cook on low for 8 hours or on high for 4.
I know it seems crazy to put canned chili in a chili recipe, but it makes ALL the difference! And the fire roasted tomatoes give it such a hearty flavor!
Cooking for a crowd? Triple this recipe to feed 20-30 people.
If you like a lighter consistency you can use chicken stock to thin the chili.
Don't forget our favorite side dish … cornbread!! There is nothing quite like warm cornbread with butter on top! My kids LOVE it.