Saving $1,000 This Year!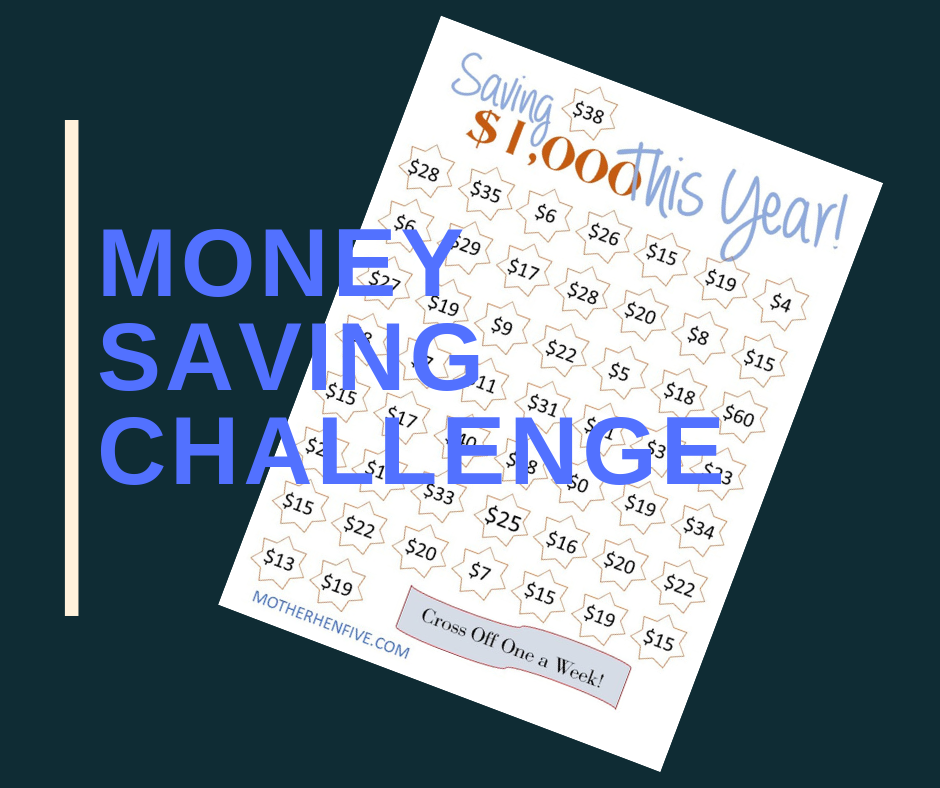 We all like the thought of saving money. Doing it is another thing. It's hard work. It means giving up things that we want in the NOW. It is time to look at the bigger picture. Start looking and planning ahead. There are many ways to save money this year.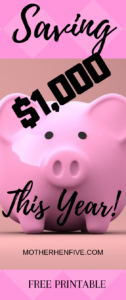 Giving up cable
Forgoing the coffee shop
Start a savings account
Couponing
Shopping only sale items
Being on a budget
Shopping at thrift stores
And the list goes on.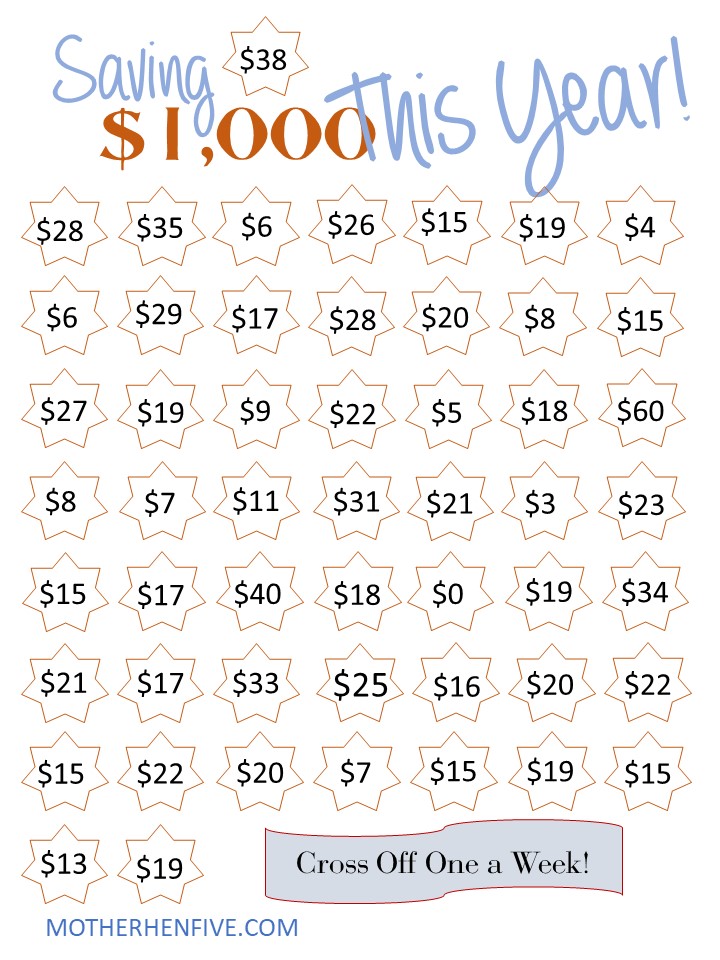 Download the easy savings plan now and start saving for that big item you want.
I started this little savings game at the beginning of the year. I love it. Just a few dollars out of the paycheck a week. By the same time next year, you could have saved a $1,000! Who couldn't use that kind of money?
With a $1,000 in an envelope or piggy bank you could:
Take a Trip
Christmas
A New Sofa
An Appliance
New Porch furniture
Start a new business
And the list goes on.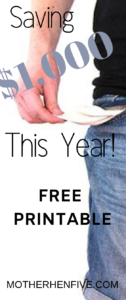 The sky is the limit! Start this money challenge today. You can find the extra cash in your budget.
Happy Saving,
Sherri
RELATED POSTS: