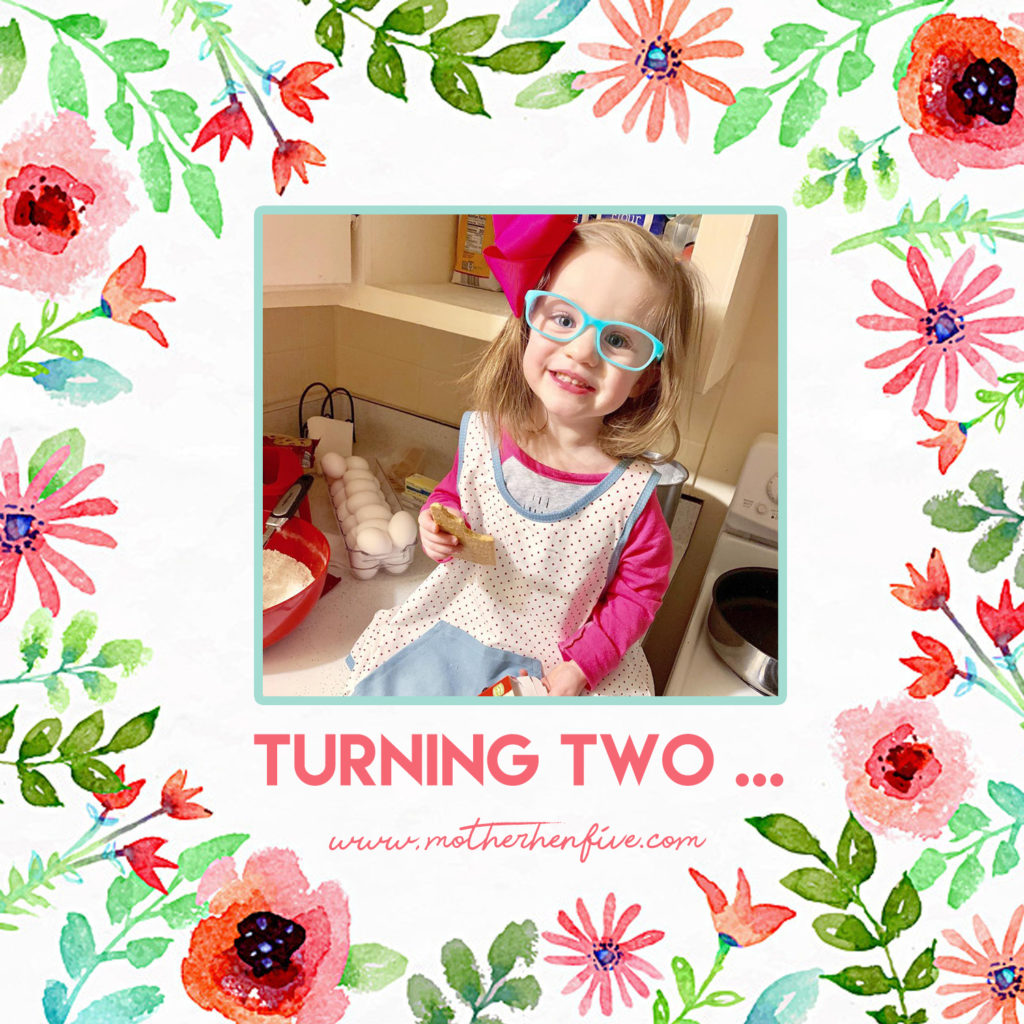 I blinked … I blinked and she turned TWO.
Calloway is the sweetest little girl you will ever meet. (I'm sure most mothers say that about their daughters, but know this … mine is the sweetest.) She ADORES her brother Silas and he takes full advantage of that! She and daddy are best buds. "Callie Grace" loves to help mommy … laundry, cook, clean, etc. she's up for anything! Baby dolls (and their accessories) are her life right now. Her cousin AnnaLynn introduced her to Word Party on Netflix and that's all she asks to watch! She recently got glasses and it's almost too cute to handle. She is speaking in full sentences and has so much to say.
Here are some of my favorite pictures of Callie …
We love you so much, Calloway! Happy 2nd Birthday!