Jump to recipe
I don't know about you all, but I love Pico De Gallo!!! I could eat it for days and it's actually pretty healthy! Also, this is great for parties, it's easy and delicious!
You want to start with cutting the tomatoes and onion, chopped finely.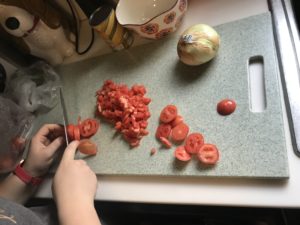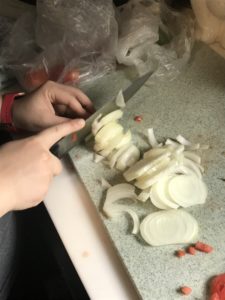 Then you will get your corn and open it, drain the juice, then add.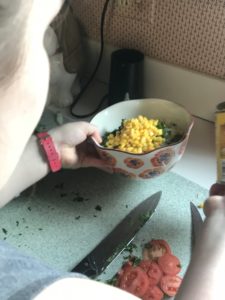 Next, cut your lime in half then you can use a squeezer but in this case, it's my hand!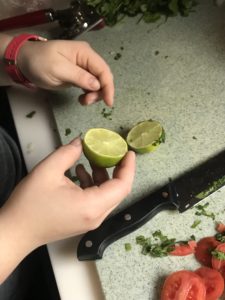 Then cut your cilantro finely, then just add a pinch of salt!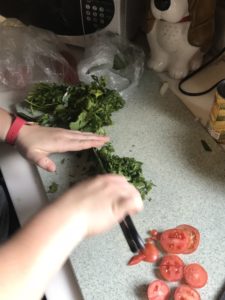 Mix well! And it's that easy!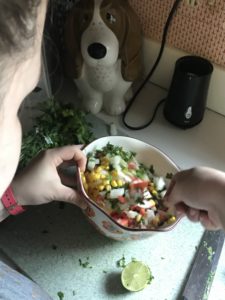 Finished!!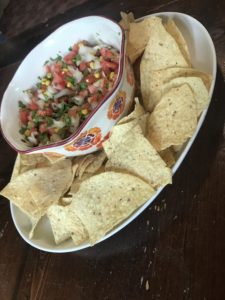 Who Does'nt Love Pico De Gallo?????

Ingredients
8 Roma tomatoes, diced
1/2 cup diced onion
1 small jalapeno, seeded and finely chopped( optional)
1/4 cup chopped fresh cilantro
2 TB lime juice
1 can of corn, drained
Salt and pepper, to taste
Instructions
Combine ingredients in a medium bowl and toss to mix well. Refrigerate until serving.