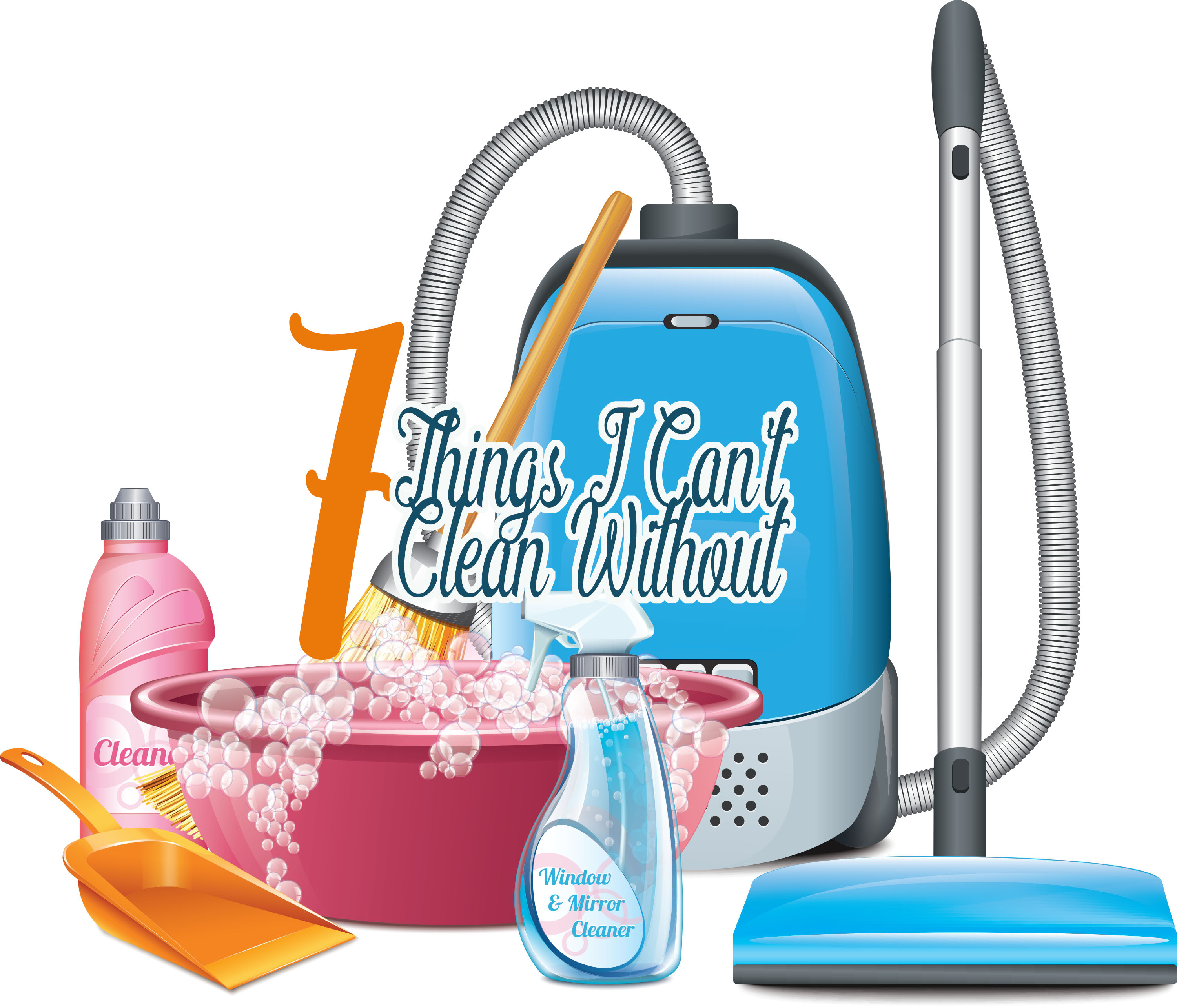 7 Things I Can't Clean Without
Hey, Y'all! I am coming to you finally with a blog post that was on my list of ideas.
In the Patterson household, our parents wanted us to learn about responsibilities early on. (Some of you will think our parents are crazy but we all turned out half decent) So at age 12, we started cleaning, mowing, or helping someone out with whatever they needed. Dad and mom provided our basic needs but our wants were in our own hands. This is when I learned about handling money and became "Stingy" because I didn't like spending the money I worked hard for.
Cleaning for our Grandparents homes became our first jobs. We then moved to Tyrone about 9 years ago and I jumped into cleaning. I have always loved cleaning and the personal relationship I have with those I clean for. I cleaned a couple homes a week when I was only 15 years old. I look back now and tell the people they were crazy for trusting me to clean their houses while they were gone. I babysat for some of the people and loved my job. I stopped cleaning for a little and went to work for a trucking company. I decided I wanted to clean again and did that for a couple of months. Then was asked to come help with a new buffet that was a new branch of the place where half of the family works today. A couple of months ago I decided I wanted to spend more time with Reinforce Ministry and go back to the job I love. Guess what it was? If you haven't caught on yet you will. I went back to cleaning at this stage of my life and loving every bit of it. The past 10 years I have been cleaning for people. even when I did other jobs. I love it too much.
With my experience of cleaning for the last 10 years (That makes me sound so old), I have learned a few tricks that I want to share with your all. If the Blog post is something you would like to see more of in the category of cleaning, comment below.
 1.) Shower and Tub Cleaner
This is my best way to clean showers and tubs. Before you think that I have only cleaned with these products, I haven't. I have cleaned a house for at least 3 years and still do the soft scrub and a sponge because the couple that I clean for like it. I aim to please! (Just kidding, well, not really.) First thing. Mr. Clean Erasers. The person that invented these would get a huge hug from me if I ever met them. Shout out to my Grandma Shope for introducing these things to we girls when we cleaned for her.  Then another shout out to Marie for showing me the life-changing hack to use both scrubbing bubbles and Majic Erasers.  I can't over express my cleaning love for this combination for showers and tubs. You may be a mom with a ton of boys and you cant handle the dirt and grime all over the shower. This trick will take it all off.
I just cleaned for a lady who was really sweet. She threw a warning that the master shower was bad. I could tell they didn't use it, but the showers and washing off dirt took the white right out of the shower. So, I went to my ultimate cleaner and started spraying and scrubbing. She came upstairs about a minute after I started and said. "Wow, you're not messing around." I laughed. It took about three minutes and that shower was white once more.
The way you use the products is really easy too. Make sure all the surfaces are wet then spray the scrubbing bubbles all over the surface. I  like filling a pitcher with hot water to have a constant supply of water without drenching myself with turning the facets on. I have a pet peeve about having water drip down my head and down my arms while I am cleaning. Now, get to town and start scrubbing with your magic eraser and let it do the job for you. It will take less than two minutes to do your shower. That's if its bad. I use the super strength erasers for the tubs because they are made with some stronger solution in them. After your done scrubbing rinse and your finished.
2.) Stainless Steel Polish.
Shout out to Miss Betsy for this product introduction. This is My favorite brand in the Stainless Steel Cleaners. When I clean for people I don't tell them the products to buy. They buy their own and I just use what they have. If they ask I will give my recommendation on a product or a hack that helps. This one is on the list of recommendations. No streaks. No Uneven tints when you're done. It's a great product. This is not a product you can find at a dollar store. Walmart does have it. If you have lots of stainless steel products in your kitchen. Add this to your list.
3.) Carpets
Life Changer right here! I actually use this in every house I clean for! If they don't have it I buy a spray bottle and make my own mixture for each house. This helps with animal hair problems too.
This concoction is 1/2 Water & 1/2 Downy Fabric Softner
 How to use it: Spray lightly on the carpet (Your choice on how long you want it to sit.) and then vacuum.
Whats so special about it you ask? First, it helps with animal hair. It makes the hair softer and lets the brush of the vacuum grab it easier which leads to less hair on the carpet. Second, the softner in the solutions soaks into the carpet. Now a lot of you know this but fabric softer is a "Fabric Softner". Did you get it!!  So when you spray your carpets your are actually giving it a little boost of newness. This product doesn't remove stains but it does everything else a carpet cleaner business would do to your carpet. It also leaves the smell in your house that I love. So grab an empty spray bottle and pour some water/fabric softener in it. See and Feel for yourself.
Quick Tip: Make sure to pull your vacuum slow. Your vacuum does the work when it's being pulled not pushed.
4.) The Best Multi-Purpose Cleaner
This brand is new to me but I was impressed right away with one product. Shout out to Miss Kim for this introduction.
I am gonna insert this really quick. I am not a chemical free kind of a person. Not really up my alley to spend unacceptable amounts of money on a product that is no different from another except by chemicals. If I cared that much I would go back to the baking soda and vinegar hacks. The brand "Method" is coming to surface though and I am impressed with this cleaner. They have a whole line full of products and some are too expensive for my taste but this product is a great one. It goes a long way and it's powerful. I would choose this product over Mr. Clean and Lysol all-purpose cleaner.
Quick Example. You know the cabinets/microwave above your stovetop? The ones that are grimy and take a ton of work to scrub to make them smooth and clean? I sprayed this one time on a microwave and let it sit for a few seconds. I am not kidding! I wiped, WIPED it off with a wet rag and I was done. It sold me right there. I just bought two bottles and I can't wait to spring clean my room (Yes, I know I am late). So read the fun facts about the product below.
Fun Fact: This product can be purchased at Lowes. YEPPERS!! Next time your man wants to do something. Ask him to go to Lowes and pick this product up. He can sightsee too. LOL. It's also $3.00. That's not bad for a "chemical free" product.
5.) Window Cleaning Hack
Mirrors and Windows. If you have mastered cleaning these two things, then you are the bomb. I cant give you the must-have cleaning product because I have used a ton of glass cleaners. I can tell you a trick that I learned that makes any glass cleaner do the job. It Doesn't matter if its the dollar brand or Windex.
You still use the basic spray and wipe method, but spray more than what you normally do. After you spray a lot your paper towel feels drenched almost and you may have suds on the window. All you do is let it dry on its own. Voila, no streaks, and perfection.
If you have a project and want some other ideas on how to clean, comment below. We will try and do a blog post for ya.
6.) Shoes
Now if you aren't smiling right now you have no sense of humor. I actually have my women's Realtree Crocs on right now. I never thought I would be one of these people that like Crocs but I live in these things. I like the easy slip in and out part of them. I don't like stepping on hardwood floors with my bare feet so I normally clean with them on till I get to carpet then slip these things off so I don't carry dirt through the place. I also like knowing where my carpet spray hit and didn't hit to make sure I do my job right.
7.) Music/Bose Speaker
This may seem a little weird to add to my list of must-haves for cleaning but this is a life changer. Most people that I clean for aren't home so the Bluetooth speaker goes with me. If you haven't heard a Bose speaker before then you haven't heard an amazing sound come out of a speaker yet. I splurged a couple of months ago and bought myself a speaker. I do not regret the amount of money I spent on this thing. It was worth every penny. The color is up my alley too.
Hope you all enjoyed the post. Comment below if you would like us to do another blog post on cleaning help or hacks. I talked briefly about finances and how our parents taught us responsibility early on. If you would like to see a post on that comment below. Make sure to share on Facebook and Instagram. Some other busy mom may be thrilled to come across some of these hacks.
Have a great Day Y'all