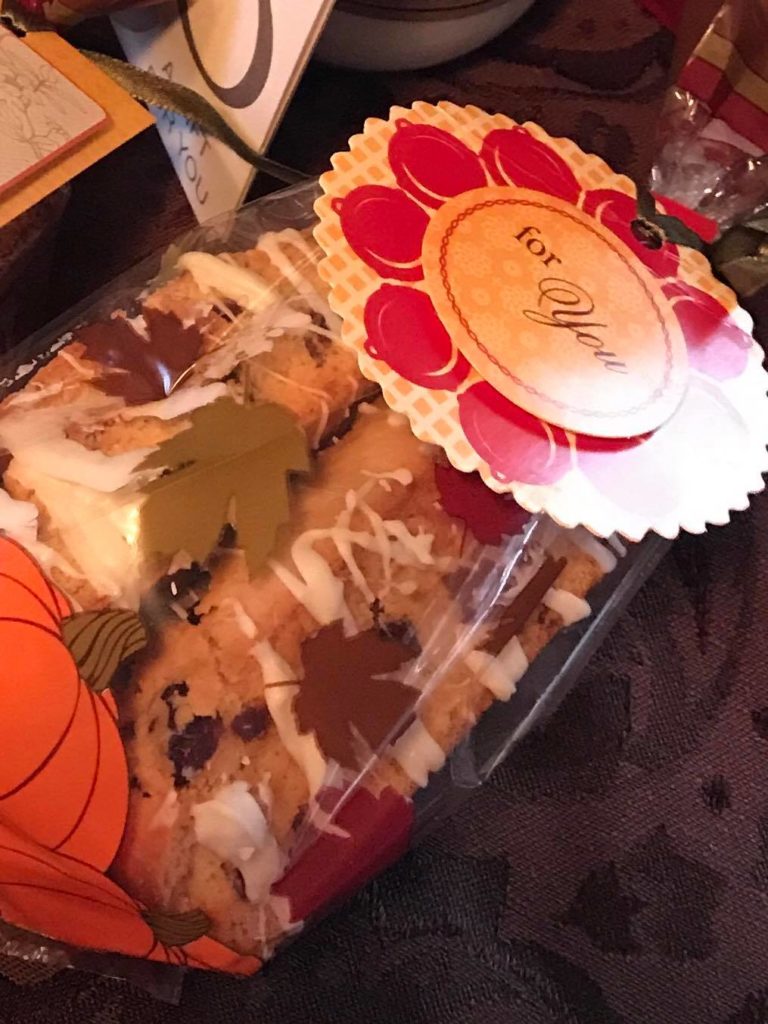 Have you ever tried biscotti? How many of you don't know what biscotti is? That was me nine months ago. I tried it at our local farmer's market this past summer and it was love at first dunk.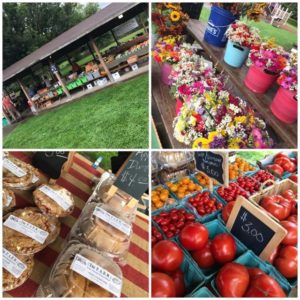 At the end of summer, the farmer's market was over and so was the supply. I went straight to Pinterest and found some recipes. Tweaked it a bit and it was delicious!
Some stayed at the Patterson home, but I also was attending a birthday party for a close friend that evening and wanted to give her some. She loves coffee, and biscotti goes great with coffee.
I made two kinds, orange & cranberry / cherry & almond.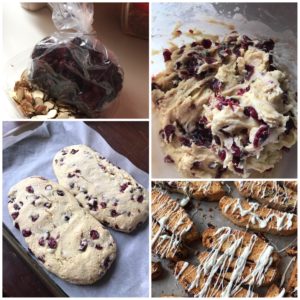 To my surprise . . . they turned out great for the first time – Gift worthy!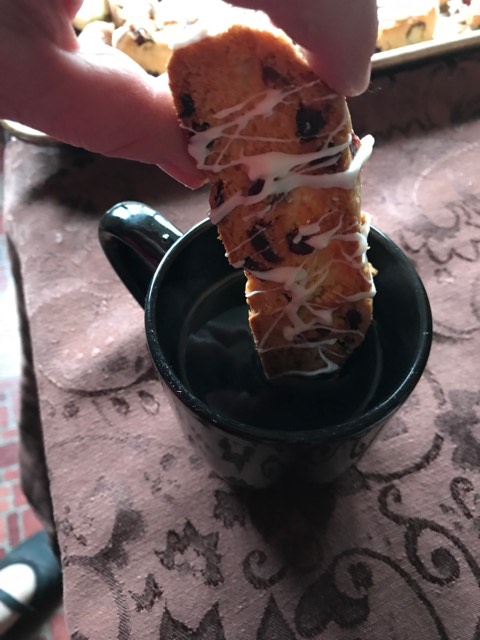 DELICIOUS!!!
Gift Giving:
Purchased some of my friend's favorite things, including coffee to go with the biscotti.
Bought a gorgeous looking purse as a gift bag and placed all the treasures inside.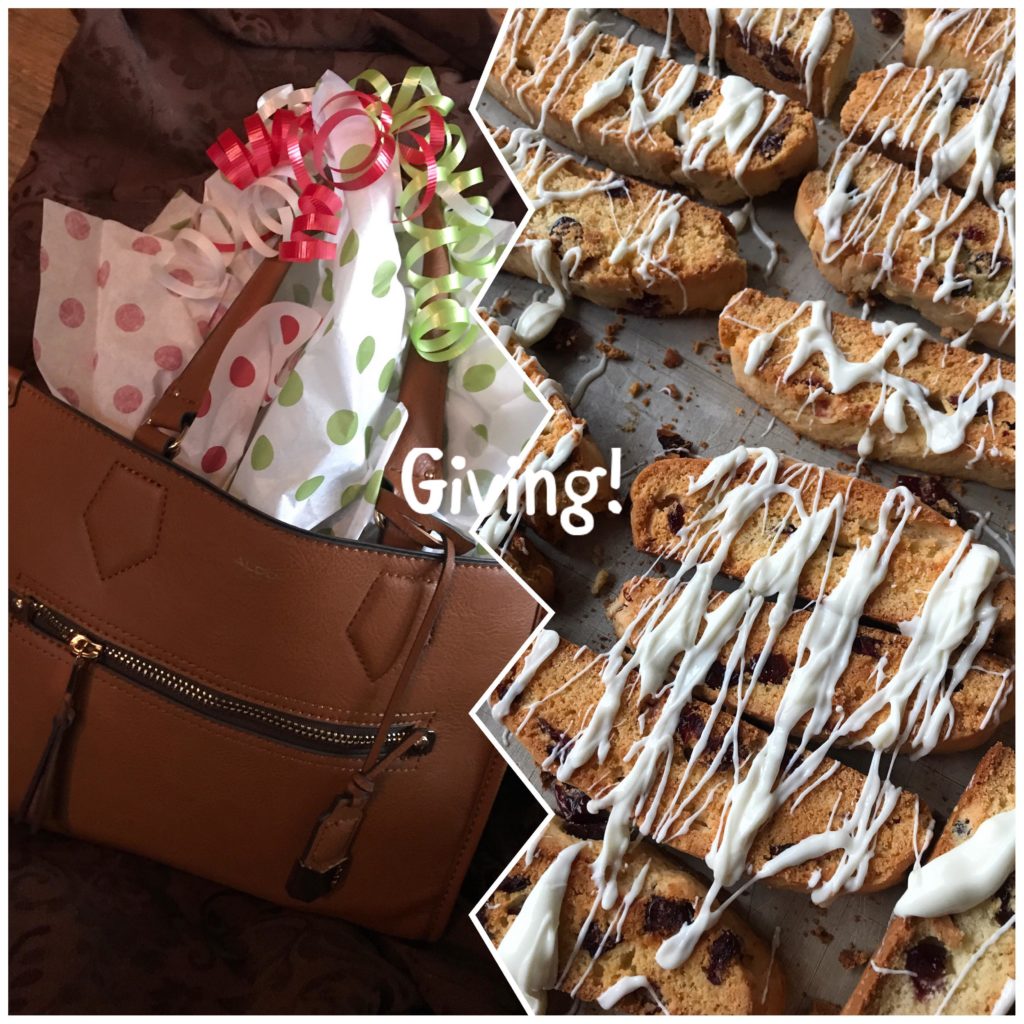 The finished product!
P.S. She loved it!
What are some unique items that you have put gifts in? Let me know!
Click on the purses to start shopping! Love these purses! Olivia got me my first MK purse for Christmas! Couldn't find it on Amazon though. 🙁
Orange Cranberry Biscotti
Prep Time: 10 mins
Cook Time: 1 hr
Total Time: 1 hr 10 mins
Servings: 20 -24
Author: Leigh Anne Wilkes
Ingredients:
1 cup 5 oz. dried cranberries
3 tablespoons orange juice
1/2 cup melted butter
3/4 cup sugar
2 teaspoons baking powder
2 eggs
1 orange zested
2 1/2 cups flour
1/4 teaspoon salt
3 oz. white chocolate not white chips or it doesn't melt good
Instructions:
Place dried cranberries in a bowl and add boiling water for 2 minutes then drain well.
In a large bowl combine the sugar, orange juice, zest, and butter with a whisk until well mixed then add one egg at a time
In a separate bowl combine the flour, baking powder and salt
Add flour mixture to wet ingredients and mix until incorporated
Add cranberries and mix well then chill dough for 30 minutes
Preheat oven to 350 and line a cookie sheet with parchment paper
Spray hands with PAM then divide dough in half and shape into a 4″by 8″ rectangle
Bake for 25 minutes (or until light golden brown and edges start to brown)
Place parchment paper on cooling rack for 15 minutes
Slice each log into 1/2-3/4″ slices then place (cut side down) on cookie sheet (no paper) and bake again for about 25-30 minutes turning halfway through
Biscotti should be crispy
Remove and cool
In a small bowl place white chocolate and microwave on high stirring every 10 seconds until just melted – watch so it does not burn
Drizzle with a fork over one side of biscotti
Place in refrigerator to harden (I keep my biscotti in the refrigerator in an air tight container)