Jump to recipe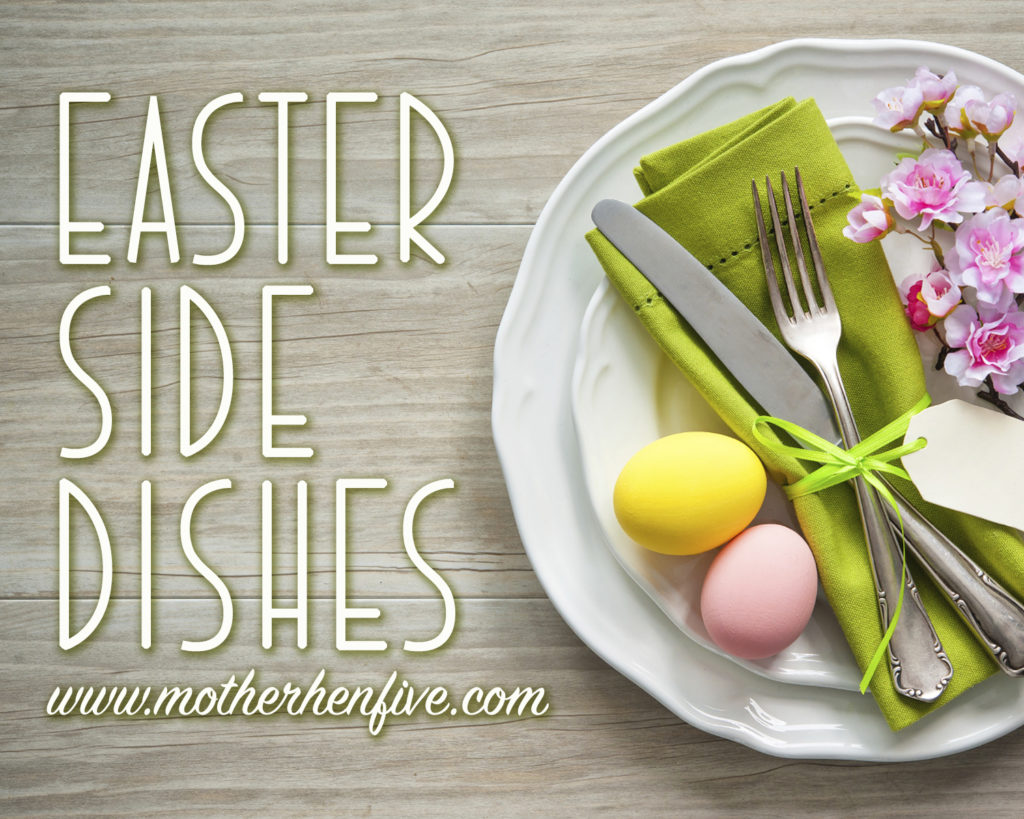 We love getting together as a family on holidays. Most of the time, family members will bring the same dish year after year. It's the dish you look forward to – tradition. Once in a while, we will bring a new dish to the table, but we know being together is what is important.
We hope you enjoy our side dishes and maybe we can inspire you to bring something new to your table this holiday season.
Sherri made a Sweet Potato Bake. Enjoy!
Sweet Potato Bake

I got this recipe from one of the first Taste Of Home Magazines. I'm sorry I don't have the author of this recipe, but it's delicious!

Ingredients
3 C Mashed Sweet Potatoes
1 C Sugar
3 Eggs
1/2 C Milk
1/4 C Butter (softened)
1 tsp Salt
1 tsp Vanilla
TOPPING:
1/2 C Dark Brown Sugar
1/2 C Chopped Pecans
1/4 C Flour
2 TBS Cold Butter
Instructions
Mix mashed sweet potatoes, sugar, eggs, milk, butter, salt, and vanilla in a bowl. Transfer to a baking dish. Mix the topping ingredients all together to make a crumble. Crumble the topping mixture on top of the sweet potatoes mixture. Bake uncovered in a 350 degree oven for 45-50 minutes. Enjoy!
Roasted Brussel Sprouts
Makes 4 to 6 servings
2 pounds of brussels sprouts, trimmed and halved
1/4 c. olive oil
1/2 Teaspoon kosher salt
1 Teaspoons ground black pepper
1/8 Teaspoon crushed red pepper
1/2 c. roughly chopped pecans
2 Tablespoons cane syrup
Preheat oven to 375. Line a large rimmed baking sheet with parchment paper.
In a large bowl, toss together Brussels sprouts, oil, salt, black pepper, and red pepper. Place in an even layer on prepared pan.
Bake for 20 minutes. Sprinkle with pecans, and bake until sprouts are tender, about 10 minutes more. Drizzle with cane syrup just before serving.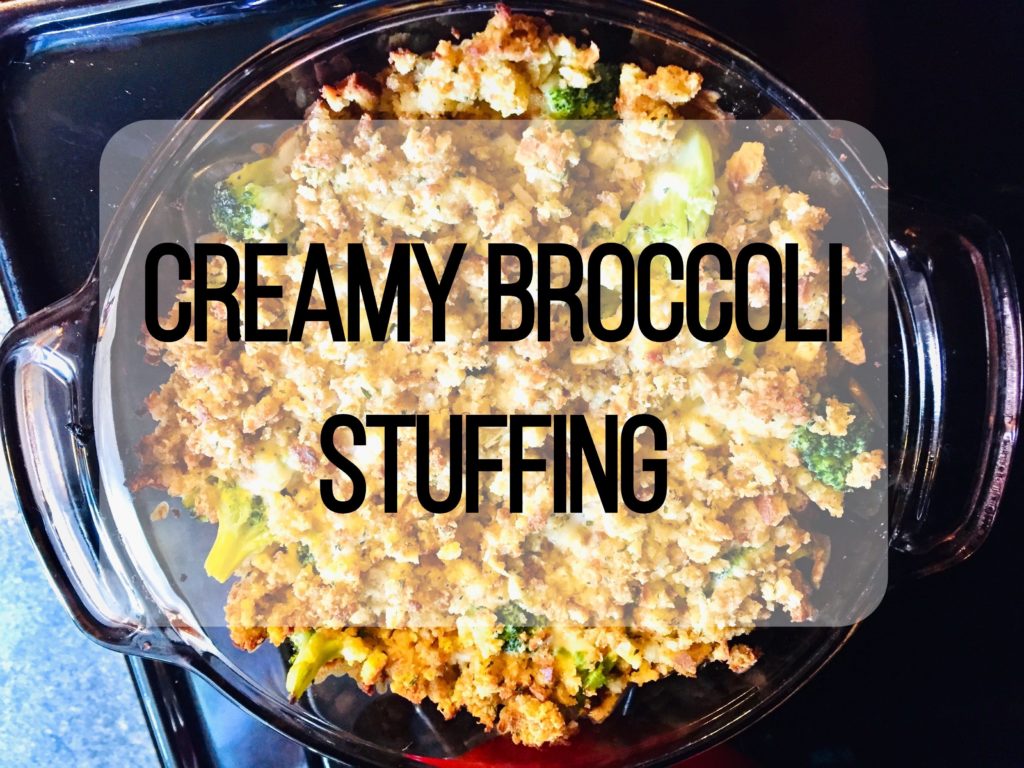 Creamy Broccoli Stuffing
10 oz. package frozen broccoli
3/4 c. milk
1-1/2 T butter, melted
6 oz. box stuffing mix
2-1/2 T. flour
1/4 lb. processed cheese, sliced
Cook broccoli until tender.
Make a white sauce with the butter, flour, and milk. Cook until thickened.
Prepare stuffing mix according to directions on package.
Lightly oil a 2-quart casserole dish.
Put a layer of broccoli in bottom of baking dish, layer cheese slices on top of broccoli. Spread a layer of white sauce on top of the cheese and then add a layer of stuffing.
Repeat layers as above, ending with stuffing.
Bake uncovered at 350 degrees for 30 minutes.
I didn't have any sliced cheese when I made this, but shredded cheese works just fine too!
We really enjoyed this dish! I thought it was delicious! It was really easy to throw together even though it seems like a long process! This recipe is from a Gooseberry Patch Cookbook! They are super cute and have a lot of good recipes! This is from the book "A Pinch of This, A Dash of That."
Cinnamon Butter
Your family will love this Texas Roadhouse cinnamon butter knock-off! Try it on crescent rolls, biscuits, etc. You can find this easy recipe here >>>>> https://www.thereciperebel.com/cinnamon-butter/ and you probably have all the ingredient in your kitchen right now!
Pickled Eggs
Pickled eggs are a tradition in PA! We all love them. They are easy to make too. Just boil your eggs and add your store bought pickled beets. If you don't have pickled beets, just regular canned beets, add equal parts water and apple cider vinegar to make your liquid. Let you pickled eggs refrigerate at least 24 hours. That's it – Ready to eat!