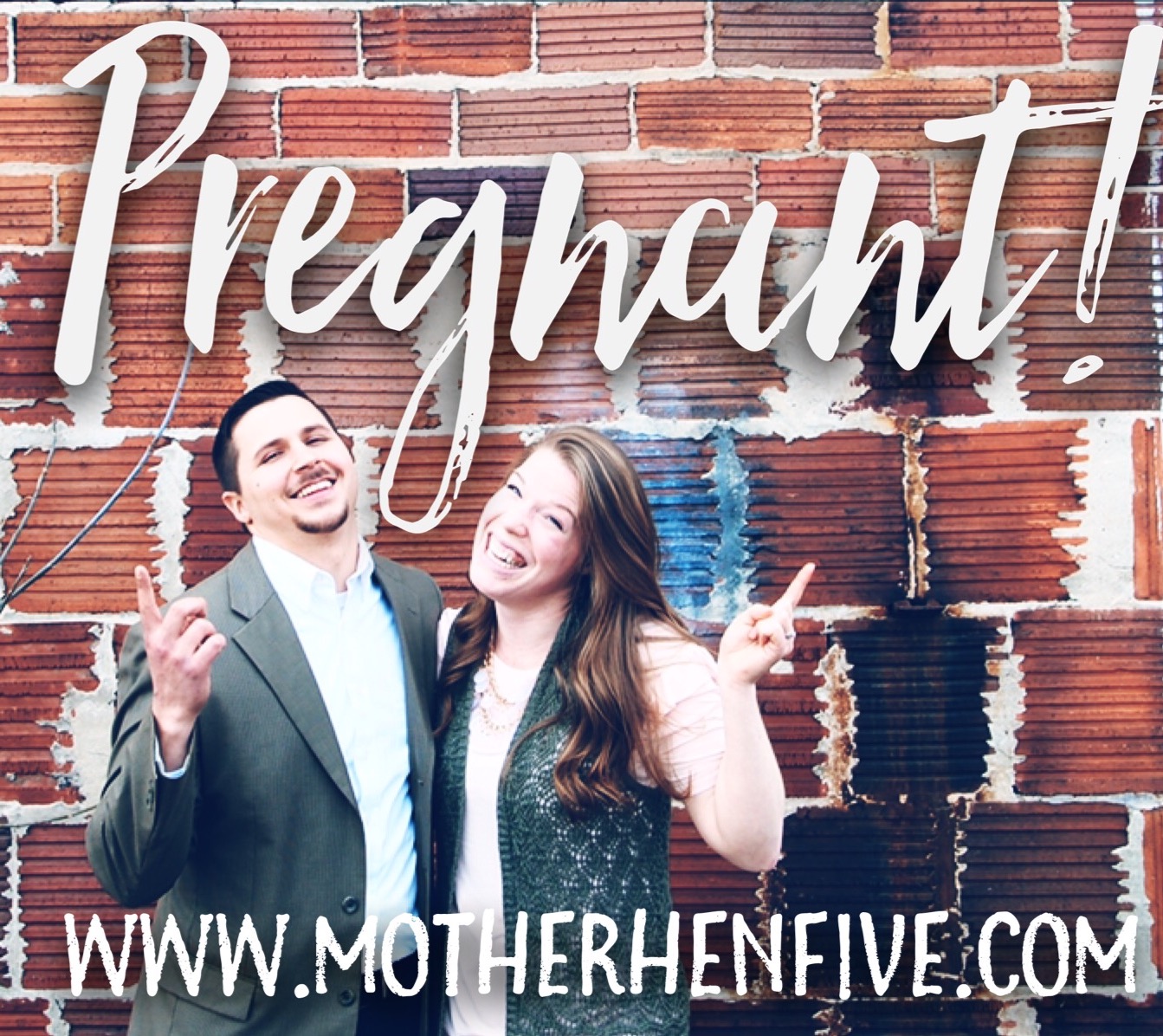 You guessed it! Or maybe you didn't, but a Kline baby is on the way! Yes, yes, yes I know! We said we were waiting, but obviously, God has other plans! You would think by now I would've learned that, but no…God is STILL teaching me lessons on trust! I thought it is time for the world to know! The excitement is arousing of yet another baby in our families. Let me give you an update on the last few weeks.
Before we got married, my husband already had a place to live and a reliable job. I loved my job and was exciting about keeping it to save for a future house. The plan was to live here for a few years, while Will was going to go back to trade school for HVAC (Heating and Air Conditioning). He is currently a welder/fabricator at a machine shop. He enjoys his job, but didn't have a desire to do that for the rest of his life. Meanwhile, I would continue to work at The Village Pantry in Tyrone and stay busy at home. In a few years we planned (and still do plan) on getting a house on the outskirts of Tyrone and THEN starting a family.  I remember my boss coming over to my desk, pulling up the chair and starting the awkward conversation of, "What are we gonna do if…" I didn't even let him finish before saying, "We are not PLANNING on having children right away! Don't worry about it!" His response…"There are some things you just can't plan." That conversation and those words will forever ring in my head when I think about the events leading up to our first born child.
Around the end of November, I was feeling as if something was a little bit different and trying to convince my husband I was pregnant. He assured me there was no way! hahaha Finally after a week of persuasion, we stopped for a pregnancy test after Sunday evening church. I was so nervous! I woke up the next morning before work and took the test. It took all of 2.5 seconds for it to show up that I was pregnant. I didn't even say anything I laid it on the counter for my husband to see when he woke up. I heard him walk into that bathroom, and I got up a minute later to see what he was doing. When I walked into the bathroom, he said "Does this mean we are pregnant?" I laughed while starting to cry and said, "YES!" Although I FIRMLY believe that children are a blessing from the Lord, I was so shocked all I could do was cry!
I instantly went into "business mode" of trying to figure out the finances, insurance, and location of having the baby. I knew that would be the most stressful and wanted that taken care of before telling my family. This was the longest month of my life! My sister Michelle and her family would be in town for Christmas, so we deiced to tell everyone when our immediate families gathered for Christmas. Will's family was first, and they are so excited! This will be the first grandchild on the Kline side of the family, so that was a ton of fun to break the news. My family was more shocked than anything, but excited for grandchild number five! Probably the most intimidating person to break the news to was my boss! Overall, telling our family and jobs was exciting and we can't wait to see how everyone else takes the exciting news!
God has truly proven himself over and over again already through this pregnancy! He has provided  Will with a promotion and a raise, my boss and his wife were very supportive of the news, we found the perfect financial prenatal and delivery package and I am doing great with no sickness and very little aches and pains! The blessings are still rolling in and I'm excited to keep you all posted on the newest addition to the family! Our little unexpected blessing is due August 2, 2018 and we are very excited to meet her/him!