Five Ways To Get Into Your Bible

READ, READ, READ,
The Bible is God talking to us. How are we going to know how to live without being in it?
2 Timothy 3:16-17 King James Version (KJV)
All scripture is given by inspiration of God, and is profitable for doctrine, for reproof, for correction, for instruction in righteousness:
that the man of God may be perfect, thoroughly furnished unto all good works.
Doctrine: What is Right
Reproof: What is Wrong
Correction: How to get Right
Instruction: How to keep Right
Our Pastor use to hold the Bible and open it back and forth like a mouth and say, "If you want to hear from God, you need to open His mouth!"
How true! Get in your Bible daily.
---
Here is Five Ways to get into your Bible and mix things up a bit!`
Bible Reading Charts – Keep On Track and Accountable.
There are ample supply of free reading charts on Pinterest. Cute ones too. Start out with a New Testament one like this –
Book of the Month Club.
Read one book of the Bible every day for one month! Pick one that has 4-6 chapters. Books like: Ruth, Jonah, Galatians, Ephesians, James, I Peter, etc… By the end of the month, you will have most of it memorized!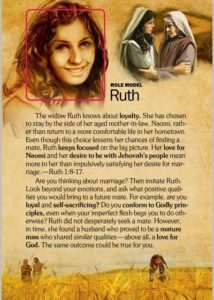 Listen to the Bible online or CD.
Open your Bible and read along with it. It will definitely keep you moving along.
Word Study.
Do certain words jump out at you from the Bible? When I am setting in church and I'm listening to the sermon, a passage is read and I think, "love that word". Do a Bible study on it. Look up every passage with the word in it.
Words like: Abundantly, "I AM", success, joy, satisfy, restore, plenteous, delight, etc…
Keep your ears open and listen for "words".
Write Out the Bible.
Pick out a book of the Bible and write out the whole book. I am in the midst of writing out Galatians, Ephesians, Philippians, and Colossians. I have part of the book of Psalms, too. I love the idea of Bible Journaling, but I can't draw (sad face).
Learn to LOVE the Word of God. I think it is a process. It's something we learn as we grow in our Christian life. If you skipped your Bible reading this morning – put away the computer/ phone and go listen to what God has to tell you.
Need a Bible – Get a great leather Bible
Check these out these great Bibles and Accessories!
This post contains affiliate links. You can read more in my Disclaimer here, but girl don't worry. I only recommend things I really love or use.
Have a great day,
Sherri