---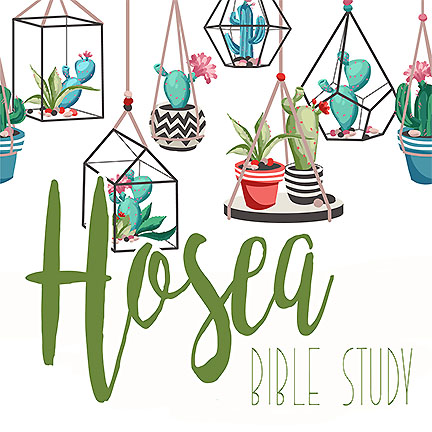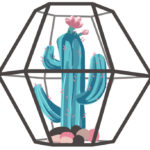 Good morning, afternoon or evening! Are you ready? I mean really? I am so excited about this blog post! I want to let you know from the beginning that this will be the first half of a two-part series. There is a ton of information I want to share with you. I know that putting it all into one post would be overwhelming and too much for me to explain.
The first part of this blog post is going to be the things I use daily, second I want to help you find your own niche, third I will share highlighting technique, and finally, we will dig into how I study.
Now that you've been debriefed, here we go!
---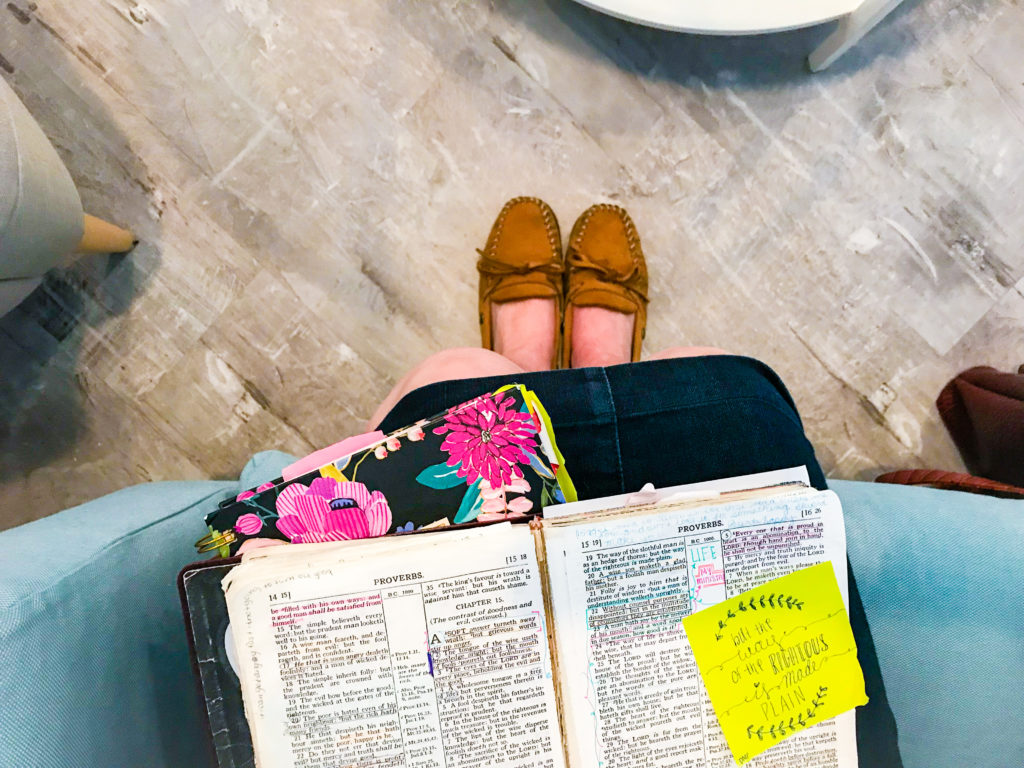 1. Get your KJV Bible
The words of God are the most precious thing. Make sure that you have your Bible ready. Everything in this blog post is out of the King James Bible. I am a firm believer that the King James Bible is the true, inspired words of God. Right now, in this world, there is a lot of contradiction.
Please, make sure you have a Bible that you are ready to use for the next few years. Simply put, I hate to lose notes and cross-references that I have written in my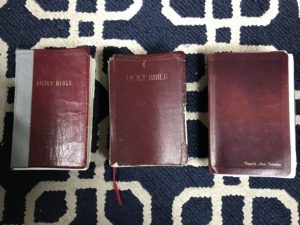 Bible. I have had the same Bible since the Lord called my family to the church that we serve in today, nine years ago. All the notes from my teenage years, missions trip, and current single years are spread out across my Bible. I decided I don't want to lose those notes until I transition out of my current stage of life. So even though my bible cover has fallen off, the binding is cracked, and Psalms 35 through Proverbs 26 have disconnected, I plan to hold onto God's precious words to me until a new phase of life happens.
I have the same Bible as my mom; a red, KJV, Scofield-study Bible, where the words of Christ are in red.
2. Get Your Accessories In Order
I have a few things that I use on a daily basis. These are my go-to accessories. Everything below, I use daily, in addition to my Bible.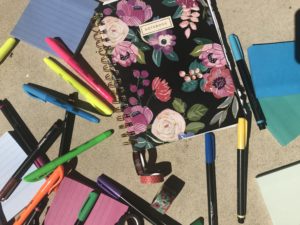 ~Post-its
~Sharpie Pen
~Washi Tape
~Sharpie Highlighters
~Hard Cover Spiral Note Book
~Regular Pen (I use Bic)
~Cup of Coffee Or Tea.
These are the only things that I use! I will explain the washi tape and highlighters in this blog post. Post-its and Sharpie brands are just preferences.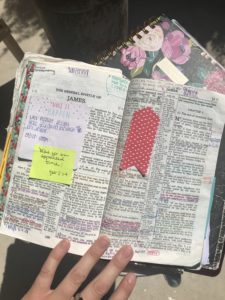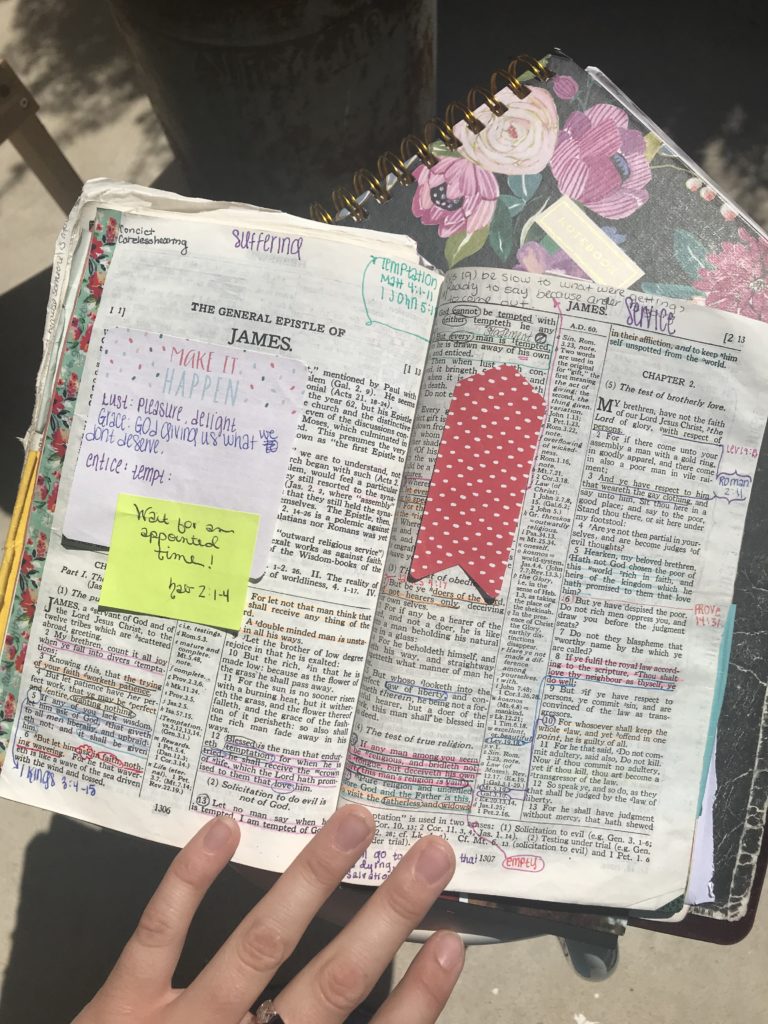 Post-its! I am a firm believer in paying the money if you're going to get your monies worth. Post-it brand you pay for quality paper and adhesive. You can laugh at my addiction but I love post-its! I get on the Staples website every month to see if a new color scheme is out. Like I said, It is a small "addiction.".
Sharpie Brand is a must too. I agree they cost a pretty penny. But, before you see the price and think that I am single and I can throw money around, I have reasons why! My Bible has thin pages and some pens, markers, and highlighters have bled through the pages. With Sharpie Pens, this never happens. I can't say enough about these things. My sister Kimmy introduced me to them, years ago and they quickly became my favorite! All of the unique colors help with my cross-referencing as well. I will explain what I am talking about with my notebook and Bible. If you aren't sure, buy a small set and if you love them, rewards yourself with more colors.
3. Books of the Bible Divided (optional)
Honestly, this has nothing to do with studying your Bible. I consider this step, making your Bible your own. I personally don't like tabs for your Bible or indents on the pages. The washi tape has some pros to it. First, the tape comes off your Bible if you change your mind. Second, it adds color! Third, it helps with finding chapters of the Bible quicker, if you need help.
One of those reasons I say that you need to make sure you love your Bible, is this. This is a time-consuming project, in the end, you aren't going to want to switch Bibles. If you are on board, drive to your nearest craft store and pick out some washi tape. The choice is yours as to how many you want. I had 5 to spread out. Once you are ready, choose how you want to border your chapters in your Bible. I had taped the whole outside of the pages on some. Others, only one edge. Again, it comes off if you change your mind. Praise the LORD!
---
---
ALMOST THERE! Just a few more things to explain.

4. Find Your Own Nitch.
It is important to note that, everyone studies their Bible differently. The point of this post isn't to tell you that it's my way or the highway. I want to point you in a direction that motivates you to study and understand God more deeply. I've heard it said, "The point of using color isn't to make the Bible Pinterest worthy." I can't emphasize this enough. If getting a picture of you reading your Bible is the only reason you picked it up this morning, then please, check your heart. Social media has a way of dictating our lives for us and its time we give it a seat in the back of the bus. A desire to understand and know God better should be the primary reason you pick up His word and not because you are trying to prove to others that you are a Christian.
So remember, figure out your own way of studying the Bible and do it because you want to follow God, not because you want to have more followers.
5. Highlighting With A Purpose.
As a teen at church camp, I was challenged to begin highlighting with a purpose. Joy Corn is a close friend of ours. One year she spoke about how she likes to highlight her Bible as she read through it. I only remember pink and purple. They stuck with me though because I still use those colors for the reason she used them.
Highlighting with a purpose is just having a reason behind each color.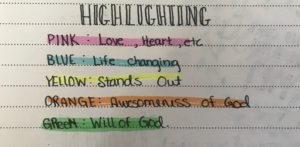 In my hardcover notebook, this is the picture I have to explain my colors. Purple isn't a color on this page. Purple stands for Wisdom, so Proverbs has a lot of purple verses. I like to have different color highlighters mainly for cross-referencing. I wasn't planning on doing a blog post on my notebook because it has a ton of information. After these two post, if you feel that it would be something you would enjoy learning, leave a comment below.
ARE YOU READY TO DIG IN DEEPER?
My Step By Step On How I Study A Book Of The Bible.
Step 1. Prayer
Praying and asking for wisdom, knowledge and an understanding of God and His word is always the start before I even open Gods word. Why should God give us something when we haven't even said good morning to Him or thanked Him for what He has given to us. I can't overemphasize that prayer should start your time with God in the morning. I wish I could go into detail about praying and the ways you should and shouldn't pray, but trust me prayer is the best way to start. Ask God to give you wisdom, an understanding, and knowledge of His words as you open them up.
Step 2. Highlight With a Purpose.
Highlighting is the first thing I try and do. I try and read a chapter through twice. The first time through, I highlight. The second time through is when I start my note taking and cross-referencing.
Take those highlighters, your Bible, and a cup of coffee and sit back in a comfy chair. Over the next two weeks read all 14

chapters of Hosea. Try to grasp the story-line. We have some printables for you below. The "Chapter Break Down" Helps you to know what is going on as you read along through the book of Hosea. "Study Guide" is just a printable sheet with one or two questions for each chapter just to keep you connected with what is going on as you read. Make sure to highlight as you read over the next few days. Hope to see you in two weeks with your Bible studying heart ready. If you have any questions comment below.
I am interested in knowing how many of you ladies are going to do the study with us. Let's comment below to get a community started.
---
---
This list may feel like its close to my mommas post a couple of weeks ago on "Five Ways To Get Into Your Bible.". Jump on over to the blog post and read it. You can never have too many ideas for drawing closer to God. Your Heavenly Father loves knowing that you are trying to draw closer to Him. Jump on board and soak it all in. In two weeks we are gonna delve into it.
---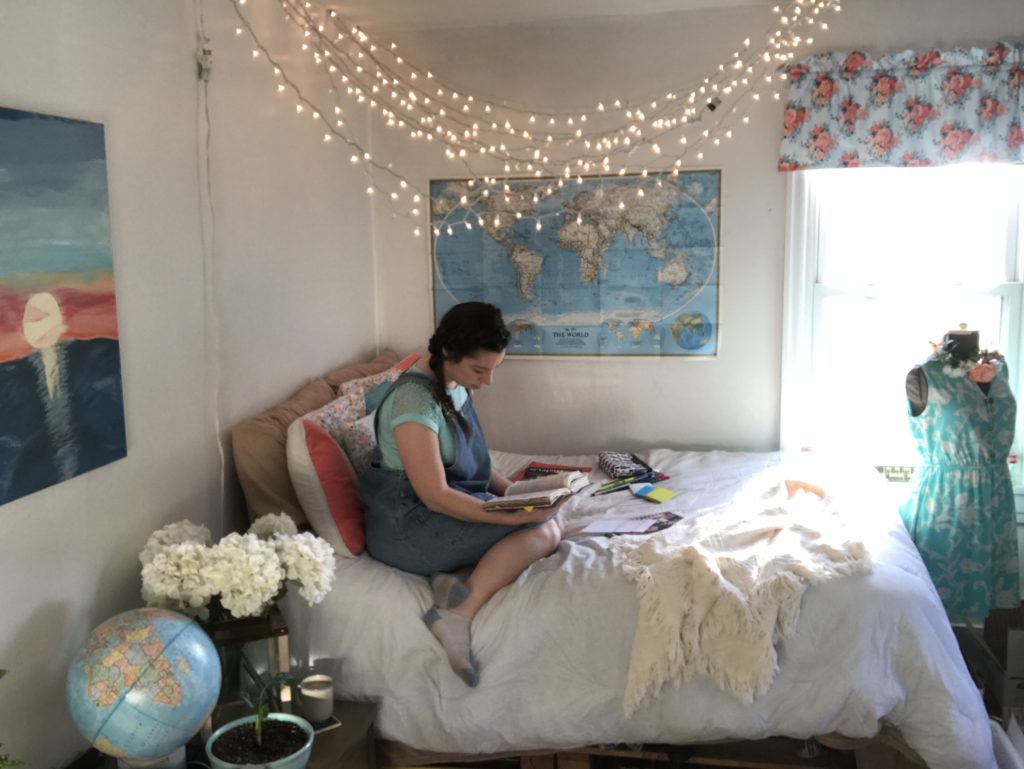 ---